The Duopoly Myth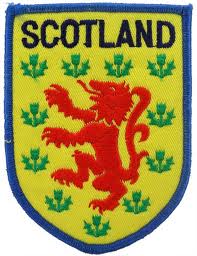 Last week Gerry Hassan tweeted a poll asking: "Who has been the most disastrously-run organisation in recent years in Scotland?"   The options were the Labour Party, RBS, Rangers FC or the BBC. At time of writing the results were Rangers 44%, Labour 39%, RBS 11% and the BBC on a generous 6%.
The latest crisis of the botched sacking of Mark Warburton and his team may be just the most recent twist in the ongoing Rangers saga, and whether you believe either story A) Rangers never did anything wrong, it's a giant conspiracy against them and they are the same entity they always were, or B) they are solely responsible for their own crisis and cheated their way to success for years, matters very little at all. The crisis of Rangers is a crisis for Scottish football, not because we need Rangers, but because it completely skews how we look at the game. Here Adrian Durham claims Warburon transformed the Scottish game. He didn't, at all, even a wee bit. He did moderately well with limited resources but his efforts couldn't match the gigantic delusions of continuity of either his fan-base or his board both still pumped with a sense of entitlement and a bizarre idea about their own place in the world.
The problem is that these fantasies are perpetuated by football scribes across the land. The problem is that the duopoly myth that Scottish football is based on is broken and no-one wants to admit it. The problem is not Rangers, it's the rest of us.
The good news is that it's not all bleak across Scottish football. Despite the failure of the (once promising) Strachan era in the national game, there are some positive signs out there. Hearts have gone from being the worst run club in the UK to one of the best, with a young and innovative manager in Ian Cathro and a thriving fan base, alongside stadium development plans that will make them the third biggest stadium in the capital. Aberdeen are sustaining a challenge as the second force in Scottish football and retaining their best players where in the past they've been forced to sell. Both Hearts and Hibs are benefiting from having women CEOs in Anne Budge and Leann Dempster. Tommy Wright's St Johnstone are a remarkable success story, which continues as a well-run club massively over-delivering over for many years. The highland clubs are a success story and bring a new dimension to the Premier League. Many other clubs have cut their cloth and adjusted to survive the new economic realities. That they've survived at all is a measure of success, now we need to help them thrive. Celtic are playing phenomenal football and accelerating away out of sight of the rest of the league. They have commercial success and (relative) European success too.
But the central myth of Scotland, that 'everything will be alright when Rangers return', is clearly nonsense. Rangers aren't returning, the Old Firm is dead.
So we need a new model instead. We need this not just for the whole league, Celtic need it too. No doubt there well be the groundhog of stories about Celtic going to a European league or somehow being parachuted into the  English league but everyone knows these are just fantasies. What we need to do is create the best conditions for a thriving competitive league. For that we need fresh thinking, investment, a genuine role for fans to play a role in decision-making, new institutions that are fit for purpose and a broadcasting deal that is worth something both commercially and in terms of the story it tells about our game.
At present we have little or none of the above.
Hassan's poll may have been harsh, but the idea that we have a dysfunctional set of unaccountable institutions at the heart of Scottish society is very real.
The reality is that Rangers wouldn't have lost their manager in the chaotic manner they did if they had £1m to spend. That level of mismanagement belies ongoing financial crisis. The reality is that we have a football media that failed to challenge the cain that David King has spent £18m on Rangers. That's extraordinary and can't be doing any favours to Rangers supporters. Finally, the reality is that it's not in Celtic's interest to be in a league they can win by thirty points. If Celtic win the treble it will be great achievement for them as a club, but it will also be the mark of a failed footballing culture.
It's time for some peace and reconciliation based on the acceptance that the game is broken and needs a re-boot.
Suggestions for revitalising Scottish football in a post-Old Firm world please …
***
Support Bella to continue publishing with a monthly donation by Direct debit.
Go Cardless for £5 £10 or £20 a month. Donate with GoCardless HERE.
Thank You