Bella goes National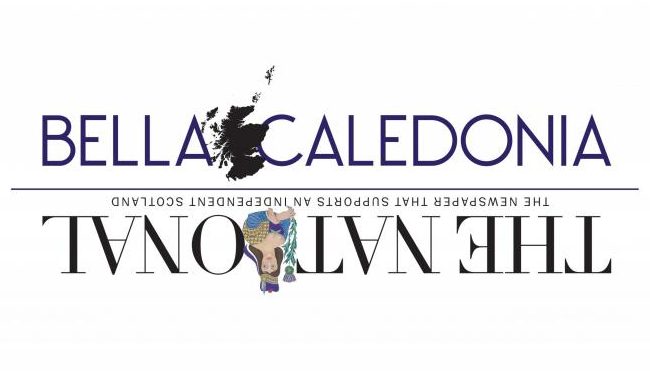 We're delighted to today announce the launch of a new 24-page monthly magazine in partnership with the National newspaper focused on social, politics and cultural analysis coupled with regular reports from some of the country's best writers, launching next weekend.
The National editor Callum Baird said: "Scotland needs The National and Bella Caledonia to bring balance and plurality to the news media in Scotland. We're up against a relentless tide of overwhelmingly Unionist news outlets, and it's important to fight back with recognised pro-independence voices.
"This partnership gives our regular Saturday audience an additional content platform in the form of a magazine, and allows Bella Caledonia to reach a whole new audience.
"Led by The National, the YES media in Scotland is thriving, and it's important that we all do our bit to support each other in reaching as many people as possible in as many ways we can. The new 'Bella Caledonia' magazine will be carried in The National on the first Saturday of every month providing more content, more value and more views for our readers to enjoy."
This is the first of a series of announcements of new projects and partnerships as Bella Caledonia re-launches in anticipation of the real possibility of a second independence referendum.
It's essential that the alternative media works together, forges alliances and shows solidarity and imagination to progress our future. We deliberately haven't created an appeal for public support, and won't do that until people see the full programme of work we envisage over the years ahead.
It's more important that ever that Scotland has a pluralist, outward-looking media, and it's exciting to partner with the National that will help us create a regular print version of Bella Caledonia reaching new audiences who perhaps aren't online.
The challenge for pro-indy media outlets, of whatever shape and size, is to reach new audiences and engage with new people. This partnership is just one of several strands to our strategy to do this and to build alliances with creative voices across the country. We'll be announcing further details soon but the plans include a new website for Bella as well as opportunities for fresh talent and new voices to be heard through our platform. The challenge is not just to replay the first referendum louder, but to bring new perspective to the fast-changing political landscape and re-articulate a vision for an independent Scotland that is based on social justice and ecological viability. This will mean breaking from the damaging traditions and straight-jacket of the British state but also re-imagining a Scottish economy and a deeper trans-formative shift to a new society.
Bella Caledonia launched ten years ago and it's important to progress and develop over time. This is a new exciting new element to Bella's publishing future and to try and make a space for public debate and ideas discussing Scotland's future.