Hail the Epic Fail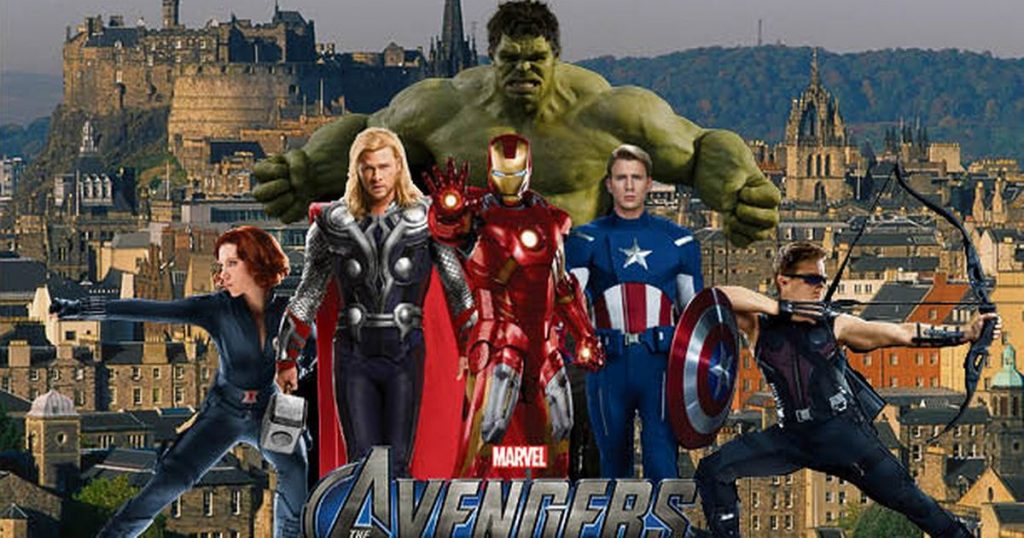 How many feature films are there in production led by a Scots producer? Not a single one. May Miles Thomas argues that if that was true in theatre, art, literature or any other art form it would be a national scandal. So why does the arts media keep celebrating a Scottish film industry that doesn't exist?
In Men in Black there's a scene where Tommy Lee Jones springs a locker door open to reveal a crowd of tiny aliens who hail him as 'The Lifegiver' before bursting into The Star Spangled Banner. There are few better analogies when pondering the basket case that is Scottish Film.
MiB though is more entertaining than the 60-page document published in March 2015 by the Scottish Government's Economy, Energy and Tourism Committee: The Economic Impact of the Film, TV and Video Games Industry. Anyone looking for a feelgood ending will be disappointed to learn that, two years on, none of the key recommendations for film has been met.
A story is a lie that everyone likes – until the painful truth comes out. Watching the EET Committee YouTube videos, the same words and phrases crop up again and again: crisis, unfit for purpose, systemic failure, no political will and lack of leadership, words spoken by the great and good of Scottish film. The current and former chiefs and CEOs, the producers and erstwhile arbiters of publicly-funded film agencies who for over 20 years have led us to this point now raise their hands in a plea for 'leadership' – and more cash to disburse among themselves. These are the people who in their snobbery believe screening out of competition at Cannes is more valuable than a million hits on YouTube. The sad truth of this tale is even our putative leaders no longer know they're lying.
At the top of the EET Committee wish list is the cargo cult of a Scottish Film Studio. Boasting more sequels than Star Wars – but with a higher body count – common to most of these plans is 'mixed-use development': hotels, retail complexes and housing, raising rightful concerns of a land grab. Among these doomed projects are Sean Connery's 2001 bid to build near Hermiston, Dave Stewart and James Cosmo's 2002 scheme at Milton on Leys and Film City Glasgow's 2012 plan for Pinewood on the Clyde. The latest proposal, made in 2014 by Pentland Studio Ltd., is to construct a six sound stage facility at Damhead, Midlothian. Rejected by the local council in 2015, the final decision on an amended plan (by yet another new proposer, PSL Land Ltd.) will shortly be made by the Scottish Government.
As a filmmaker and company owner I've no objection to a studio that's sited logically and is sustainable without draining the public purse. What I object to is the cupidity of arm's-length bodies and lobbyists claiming a studio will improve prospects for me and my peers when the explicit Government tactic – as opposed to strategy – is to sell Scotland as a go-to location in order to attract incoming productions at the expense of indigenous talent.
Moreover the 'build it and they will come' policy only reinforces the myth of The Lifegiver; that behind the locker door is a bounteous saviour ready to free us from insignificance and penury. In truth our messiah will never arrive because the model is broken: film distribution is dying and the world is awash with vacant studio space. Competing tax incentives (over which Scotland has no power) are climbing towards 100%, our skills, support services & infrastructure are rudimentary and our weather is terrible. I could go on.
Like chasing squirrels, this is a zero sum game. Every time the Government, the agencies, the producers, the crews and the media bow down to the great totem of a Scottish Studio, all else is forgotten. Along the way Scottish Film has withered and died. We've cut down all the trees to build the giant statues. Our indigenous talent – writers, producers and directors – those who create employment for Scottish cast and crews face a choice: quit or leave.
If all we want is a culture dependent on the largesse and whim of foreign powers raiding our reserves, let's have a studio. But if what matters is finding a voice for who we are, using what resources we do have to best effect then we need to kill the lie and re-think our film strategy in the belief that there are thousands out there, unknown, unseen but with the wit, verve and confidence to do it for themselves.
If anyone thinks I'm exaggerating, consider this – at present there are no feature films in production led by a Scots producer. Not one. Think about it. If Scottish theatre, dance, literature, visual art and music ground to a halt it would be declared a national scandal. The absence of film as a cultural force is Scotland's shame because if we can't tell our stories to ourselves and the world then who are we as a nation?
It's time to tell the truth and break down the locker door. The current mechanisms of Scottish film subsidy exist only to sustain a parasitic cohort of enablers and administrators. The sole output of hundreds of courses and academics, institutions, bodies, agencies is a few shorts and documentaries. It's a middle-class job creation scheme of talkers, not doers, so mired in complacency and indolence the world has entirely passed them by.
A film studio is a 20th Century solution to a 21st Century problem. It's like the Springfield Monorail (Google it). A true film strategy, like every other facet of the economy, will be disruptive, dispersed and democratic. It will grasp the best of new technology and markets, and enable outliers to exploit them. On the model of the Grameen Bank it will fracture the funding model, providing support to thousands not the chosen few. It will make small things in large quantities, a handful of which will succeed beyond measure.
It's not a studio we need. It's not more money. What we need is belief in ourselves.