Extreme Right Torywatch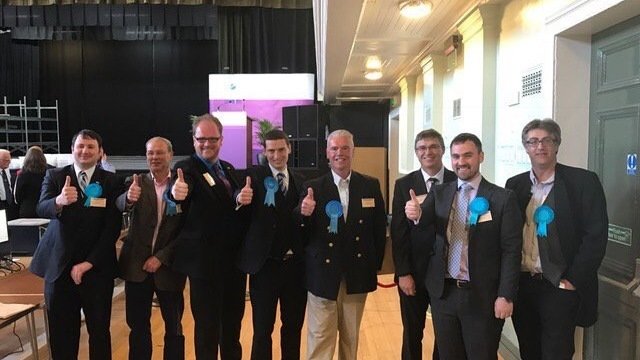 After this weeks revelations about John Buchan ('Ruth Davidson poses with bigoted trawlerman') , we are charting the role of the far-right in Scottish Tory representatives. Here in a guest spot Rosemary Hunter looks at the situation in Stirling,
Last week two Tory councillors were elected to Stirling Council and have since been outed as one of the most notorious twitter trolls (@mulder1981) and the other a total racist. Alistair Majury stood down temporarily on Tuesday and was talked out of it by Tory HQ who seem to think that it's ok to retain these vile people both in their party and as councillor representatives of the community.
Majury was a Boys Brigade leader and has been asked to stand down. He was in a position of power over kids and particularly two vulnerable adults with Aspergers. One of the young adults asked him at the weekend if he should call police on the silent protest in Dunblane and Majury said yes. The others then packed up and left the young person to deal with the police when they arrived (and of course realised there was nothing to investigate.). So not only wasting police time but also not even being man enough to hang around to speak to them.
Further the two people who outed these men had their twitter accounts frozen last night and were only permitted to 'un-feeeze' them by agreeing to delete the tweets. So it's ok for these obnoxious tweets to be there for the last few years but not for someone to hold them to account about them. Guessing some Tory sympathisers trying to cover this all up and complaining to twitter.
A petition was started this morning (not by me) calling for their resignation and if you feel able to circulate amongst your networks that would be greatly appreciated.
By way of a declaration of interest, I was a candidate for the SNP against Majury. He won in the first round and polled top. Even if he resigns there is every chance a new Tory would win the by-election given the very high Tory turnout in the ward, although I would stand and would fight them all the way. However, I am not promoting this for self-advancement, I'm promoting it because neither of these people should be making decisions that will affect local people's lives and should be held to account for their actions.
Here is the petition link HERE. Please sign and share….