Catastrophic Tory TV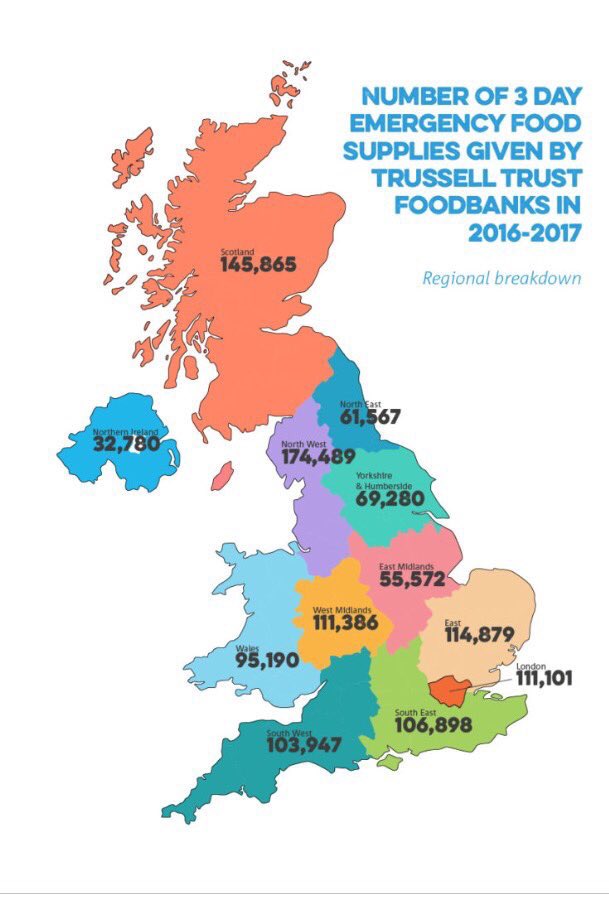 Catastrophic Tory TV appearances are becoming a daily occurrence. Michael Fallon moved quickly to double-up his epic disaster-zone interview with Channel 4's Krishnan Guru-Murthy  – with this head-bangingly stupid tête-à-tête with Robert Peston. 
Britain in early summer 2017 is a very weird place to be.
In a wonderfully British piece of absurdism M15 today begins an investigation into it's own incompetence:
"MI5 has launched two urgent inquiries into how it missed the danger posed by the Manchester bomber, Salman Abedi, amid claims his interest in being a potential terrorist killer was repeatedly reported to the authorities."
… whilst media and political elites attempt to smear Jeremy Corbyn in a piece of theatrical misdirection away from their own epic mishandling of a) national security b) the public mood c) their own public relations car crash.
So today it looks as if some elements of reality are beginning to seep into the holodeck of UK politics as the Tory election nobody wanted unfolds like a bag of shit onto the pavement of your daily consciousness.
British politics is looking about as comfortable as a British Airways check-in.
We hear that the 75,000 people affected by the companies IT failure are being told this was NOT due to cuts and profiteering. The CEO (who will not resign) has gagged his staff from talking about the problem as passengers are handed-out yoga mats to sleep on the floor of Gatwick and Heathrow.
Perhaps these things are connected?
"Ah Mr Abedi – another trip to Libya? I see you're listed by the Security Services, have a nice flight?"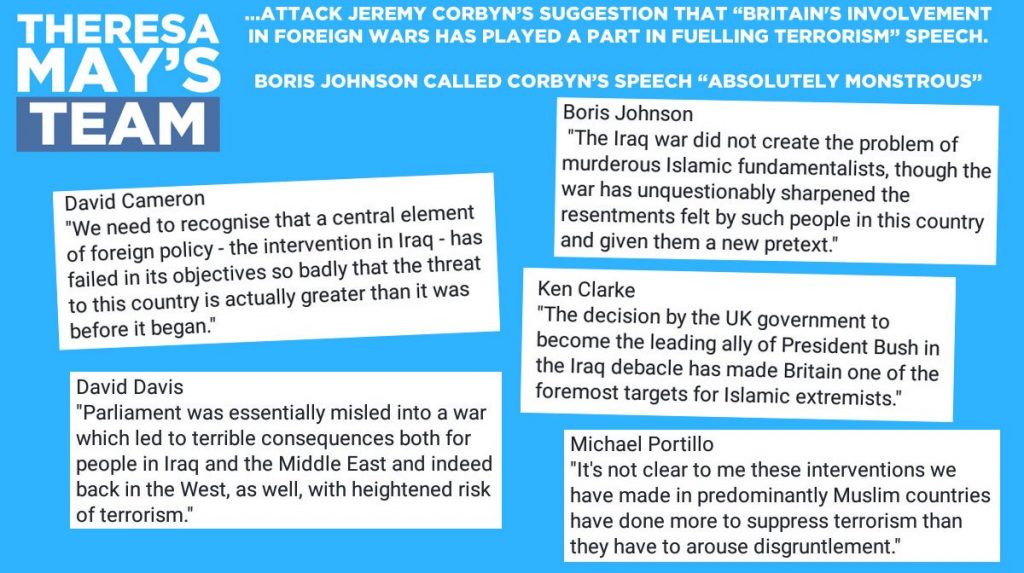 The levels of self-delusion, black ops propaganda and ostentatiously stupid sloganeering is reaching new and dizzy heights.
Nowhere is that more true than at the sharp-end of Conservative social policy and their inability for them to face it.
On yer live telly Tory Dominic Raab stumbles into some new crisis claiming that: "Food banks are not about "poverty" but about people "with a cashflow problem".
In an indescribably insensitive moment on "Victoria Live" the MP blundered on only to be rebuked by John Nicholson who seemed to have the Trussell Trust on speed-dial:
Tory Dominic Raab: Food banks not abt "poverty" but people "with a cashflow problem". #VictoriaLIVE #GE2017 pic.twitter.com/BPxGNJgHi3

— Gerry Hassan (@GerryHassan) May 29, 2017
Each day a new Tory steps out into the tv studios to reveal some catastrophic level of ignorance about the country they live in and to know virtually nothing about you or your world before mercilessly pleading for your ongoing support.
Opposite World Politics
This is a swirling shambles.
As Zoe Williams writes ('Never has British politics felt so wild and unpredictable'):
"A woman who changes her mind on everything, and days after she's said something says the opposite, is running as the immovable rock in a turbulent world, while a man who hasn't knowingly changed his mind on anything since 1983 is presenting as the pluralist, the one who can listen. All the restraints on political discourse, which force the elegant manoeuvres where you soften or pad out or re-contextualise reality so that it better fits your story, have been removed. To say the opposite of what is true is now more than acceptable: it amounts to a core strategy. Or, to put it more simply, they will just say any old bollocks. Psephologists scratch their heads about the shape of a Conservative victory – obviously they'll win, but what will a real win look like? Is 80 seats enough to give this election a patina of purpose? What about 40? But we know full well that they'd take a victory of 15 and call it a landslide, because that's the way politics is done in Opposite World."
Everything is true and not true.
Kezia's Labour may be about to collapse north of Berwick.
Corbyn's Labour is also taking great strides forward as the Tory omni-shambles-meets-cluster**** unfolds before their eyes ('Theresa May to relaunch Conservative election campaign amid fears Labour could take lead in opinion polls').
The election, which was supposed to be a coronation is turning into a plebiscite.
But if the Scottish Labour Party continues to shoot itself in the foot by prioritising 'Get SNP' over ridding us of the Tories, and even going on air to urge voters to back the Conservatives, the other dimension to Labour's Edgar Allan Poe moment is their internal dissent. Confused about whether they hate the Tories more than the SNP they are also confused about whether they hate their own leader more than the Conservatives. Here's their only current MP tweeting:
"Often asked why I resigned from Shadow Cabinet. Ladies & Gentlemen I give u Jeremy Corbyn. He's destroying the party that soo many need."

— Ian Murray (@IanMurrayMP) March 11, 2017
If Labour speaks with spectacular incoherence on the constitution, other parties are also competing for nonsense.
If the Tories 'Strong and Stable Leadership' has entered the lexicon of piddle – what exactly does 'a Strong Voice for Scotland' actually mean? In a parliament of 650 with 59 from Scotland, what weight does that have?
In this defiantly contradictory election campaign, SNP supporters daily attack the Labour Party in any guise, whilst Nicola Sturgeon is clear that the SNP will look to be part of a progressive alliance with Labour if the general election results in a hung parliament.
Ruth Davidson manages to "simultaneously suggesting she wanted the overall number of migrants coming to Scotland reduced, increased, and also kept at about the current level."
Marianna Taylor has noticed, writing: "All the parties indulge in the deliberate twisting of facts and figures. But Scottish Conservative leader Ruth Davidson's confusing, dishonest, and frankly bizarre comments on immigration at the end of last week saw an already poor campaign descend to a new low."
Oddly enough only the Lib Dems and UKIP come out of this with any real credit.
Paul Nuttal is just going for broke with the full-on: "I'm a Psycopath Vote for Me" ticket, whilst Willie Rennie has surpassed even his Alpaca moment with a new piece from his performance art series, as he steps to of a Delorean car swirling in smoke as a thousand people online silently mouth "WTF?"
Willie Rennie up in smoke. "That's your career Willie!" The joyous chortle of the long-suffering snapper: pic.twitter.com/GfYKIG90j2

— Pat Kane (@thoughtland) May 29, 2017

Only ten days to go now.