Ruth Davidson is Toast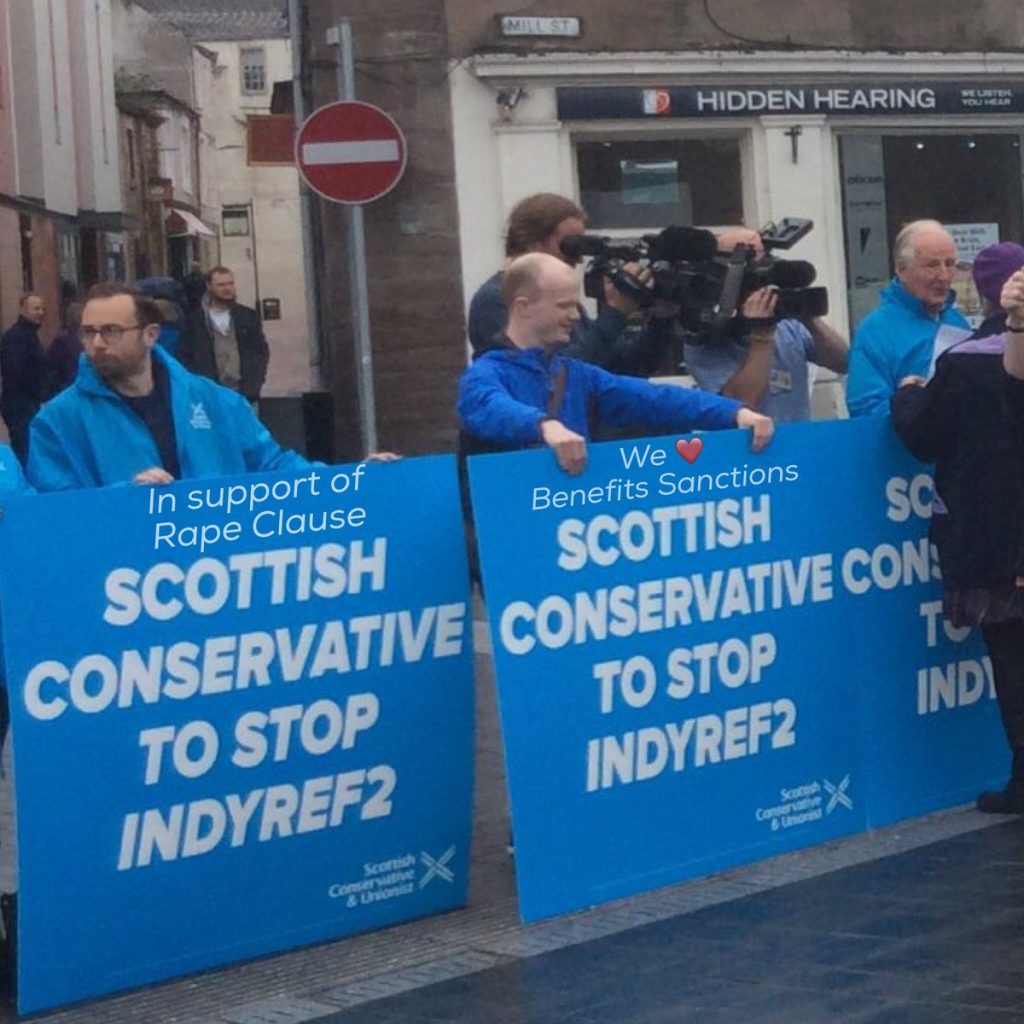 Ruth Davidson is a duplicitous politician and when her party fails big after this wildly-incompetent grasping farce of a campaign she will be left exposed to chunter on and on about the referendum.
The picture painted by her supporters protesting outside the SNP conference at Perth was of a rural branch of the British Resistance, ably led by Murdo Fraser as a sort of well-heeled, if less passionate Sean Clerkin.
As her own party descends into campaign chaos she is left immune, in part because she is surrounded by lightweights and fruitcakes. I doubt the man on the street could name more than two members of her Scottish party.
Her own personal hypocrisy about her party's homophobia – and her own nurturing of the sectarian vote in Scotland – is largely ignored by the media charmed by her backstory.
But most importantly her position that a vote – either in terms of over 50% of the MPs (29) or 50% of the vote doesn't constitute a mandate for a second referendum is an extraordinary and dangerous denial of democracy.
Watch her being systematically taken apart by Bernard Ponsonby on STV here.
Question by question on Brexit, national insurance, debt, spending, £8 billion of cuts, pensions, and her bizarre multiple views on immigration she flounders, flops and flails: