Guns n Roses
One of the greatest things about this dire general election was the complete failure of the media to dictate the agenda.
News that Rupert Murdoch was said to be furious as the Exit Poll was announced are a sort of barometer of the weakened roll of the tabloid press and the media class, less able than in the past to steer and frame the political narrative.
Heard from very good source who was there that Rupert Murdoch stormed out of The Times Election Party after seeing the Exit Poll 😂 #Vote2017

— John Prescott (@johnprescott) June 8, 2017
If news that Murdoch had a hand in getting 'his man' Michael Gove back into the cabinet are to be believed, the power of the media moguls hasn't disappeared, its just dissipated.
There's no clearer example of this than how the tabloid attempted to smear Jeremy Corbyn over being soft on terrorism or supporting the IRA. Which is ironic given this man is now one of ten holding the balance of power at Westminster:
#IntroducingTheDUP
heres another charmer from the DUP
We call him greg but you can call him Gregory Campbell
He is a current MP pic.twitter.com/Uth3FwME8w

— feg man (@IsMiseMick) June 10, 2017
After Campbell last year equated Scottish football fans travelling to Gibraltar with IRA terrorists, football writers spoke out.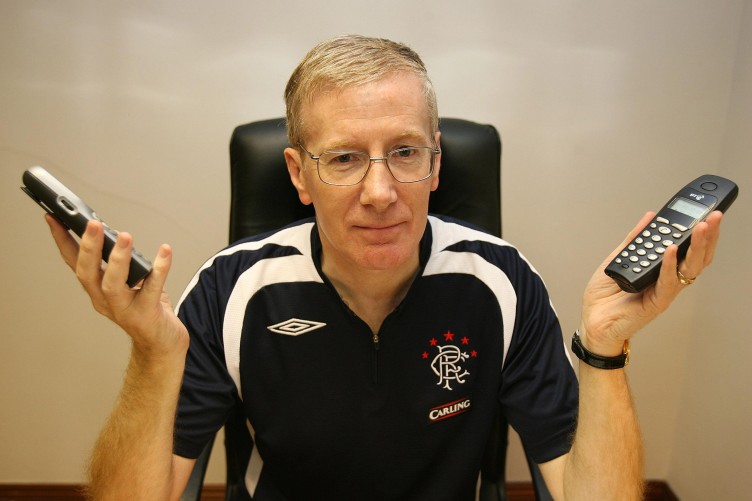 As Andy Muirhead noted of him on Scotzine previously: "Campbell has courted controversy over the years fuelling sectarian hatred with his rhetoric" continuing: "In 21st century Britain, it is disgraceful to see a politician fuelling sectarian hatred over a football match at a time of the year when tensions are high in Northern Ireland. And with Scottish football trying to rid itself of the sectarianism stain, people like Campbell and those who lap up his every word keep bigotry alive in our game when the majority of us just want to watch the football."
But that's where we are. Loyalism has been evoked as a tool to preserve our 'precious Union', and Davidson's Scottish Tories, who have knowingly cultivated this constituency for years to protect their own interests are now taking a stand against forces they now deem toxic.
If Gregory's the gun and Ruth's the rose then good luck to them.
The problem for Rosie Ruth of course is that they are now in the chicken coop.
We are told by Irish commentators not to worry as the DUP cannot affect human rights issues like abortion and LGBT rights, as those are normally 'free votes' in the House of Commons.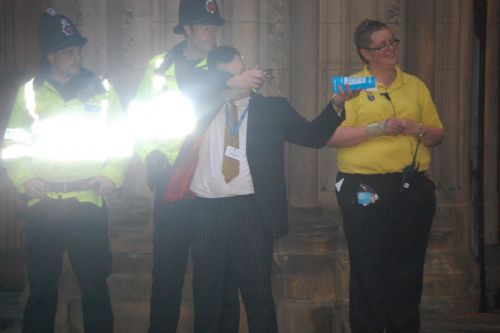 I remain unconvinced of such optimism.
Loyalism is fused with Hyper-masculinity, and already the pivot point of the coalition (if they are calling it this hour or the next) is proving useful. The Independent today reports 'Orange Order asks DUP to use banned sectarian Drumcree march in negotiations with Theresa May': 
"Supporters of the Democratic Unionist Party (DUP) are demanding Theresa May allow a banned loyalist march as part of an agreement by the Northern Irish party to prop up a minority Conservative government. The Portadown Loyal Orange Lodge (LOL), who are currently prevented from marching in the flashpoint Gavaghy Road following a long history of sectarian violence, put out a statement amid speculation as to what concessions the DUP could demand in return for striking a deal with the Tories."
The "Gavaghy Road" is a evocative address.
Here we are tumbling backwards, about to be dragged out of Europe with Boris Johnston waiting in the wings ready to zip-wire into No 10 and the Gregory Campbell at the table.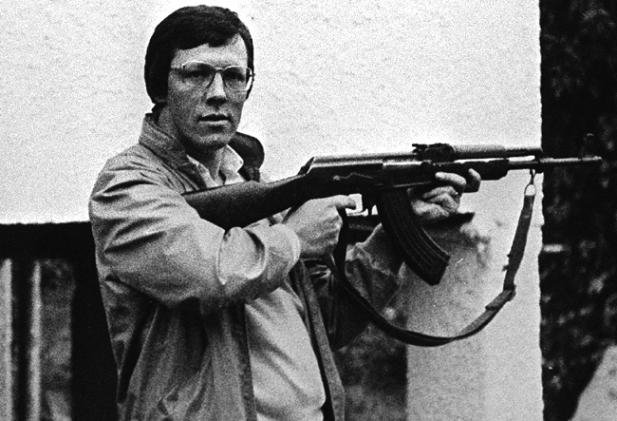 Our Friends in the North
As the commentator Owen Jones helpfully reminds Ruth Davidson: "Under Theresa May as Home Secretary, LGBT refugees had to film themselves having sex to "prove" they were LGBT." See "Gay asylum seekers feeling increased pressure to prove sexuality, say experts". 
And Ellie May O Hagan wrote back in 2013 about the time Theresa May stood by and let a vulnerable man [Isa Muazu] nearly starve himself to death. She wrote:
"How is it that a vulnerable man who came here in fear of his life has ended up in these most terrible of circumstances? I would like to say it was an aberration; that he just slipped through the cracks. The truth is Muazu's fate is a banal and grotesque inevitability of an ever-tougher government policy towards immigrants and asylum seekers. The move to keep him in custody, even though it may result in his death, is part and parcel of a hardening of ministers towards people in Muazu's situation – an entrenching of the suspicion that people who undertake extreme acts such as a hunger strike are simply trying to worm their way into British citizenship."
May is not a politician you should rely on to protect or advance your human rights.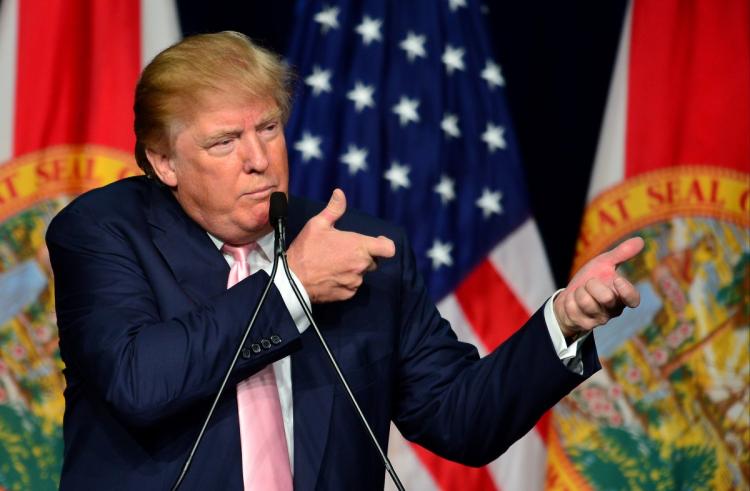 So when we balk at the DUP and own our own complete ignorance of Northern Irish politics, lets remember that it isn't the coalition of some barbarous parochial throwback and some enlightened metropolitan conservatism, but between forces of social violence and bigotry that are barely repressed.
As the Prime Minister explained:
"We will continue to work with our friends and allies in the Democratic Unionist Party in particular. Our two parties have enjoyed a strong relationship over many years, and this gives me the confidence to believe that we will be able to work together in the interests of the whole United Kingdom."
The language of the far-right is littered with militarism and itchy-fingered old men keen to get their hands on weapons of some sort or the other. Witness the recent Question Time when a queue formed for angry men to start a Mini Mob urging Jeremy Corbyn to swear allegiance to the Trident Totem and pledge to incinerate hundreds of thousands of people for no particular reason.
At the same Conservative conference in Manchester where the pinstriped Tory delegate mimed shooting at peaceful protestors (see above), inside Theresa May spoke about the "prevalence of knives and guns in our towns and cities"which "wrecks communities".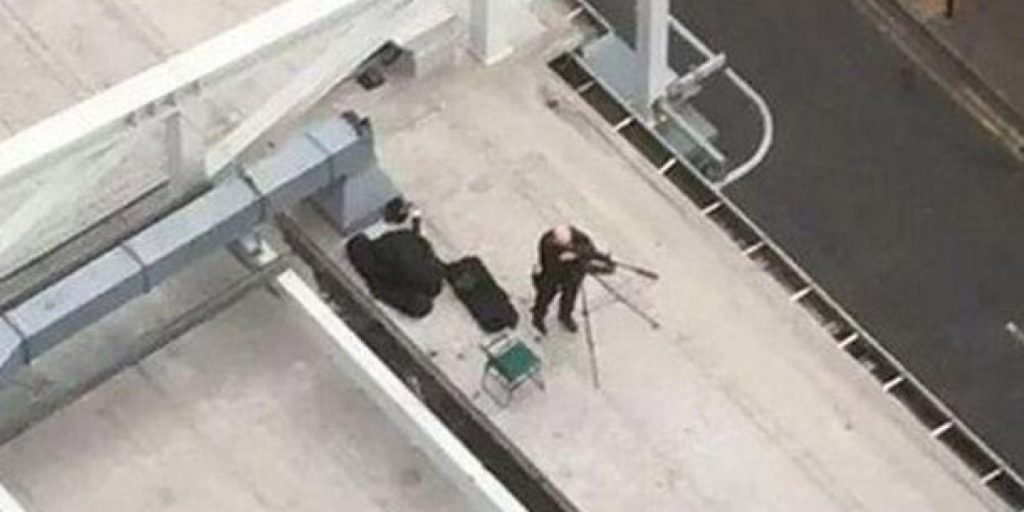 But there were other guns in Manchester at that conference.
Back in 2015 tens of thousands marched through the city on the conference's first day, in what was said to be  the biggest march in the city's history.
Then pictures emerged showing police snipers on rooftops in Manchester yesterday overlooking the anti-austerity protest during the Tory Party conference.
Police defended the use of snipers saying they were "not there to shoot people".
The presence of potentially violent men at the very heart of our political process is not some aberration, it is mainstream, it is everyday.
The Manchester gun men – whether it be the fantasising Tory or the police sniper – are part of a shift that has confused protest with terrorism and conflated dissidence with fundamentalism.
The language equating Remain voters as 'Saboteurs' or 'Separatists and Extremists' or giving the go-head for a Police Spy network is a sign of an established order that is damaged, threatened and more and more reliant on violence against its own citizens.