Jacob's Crackers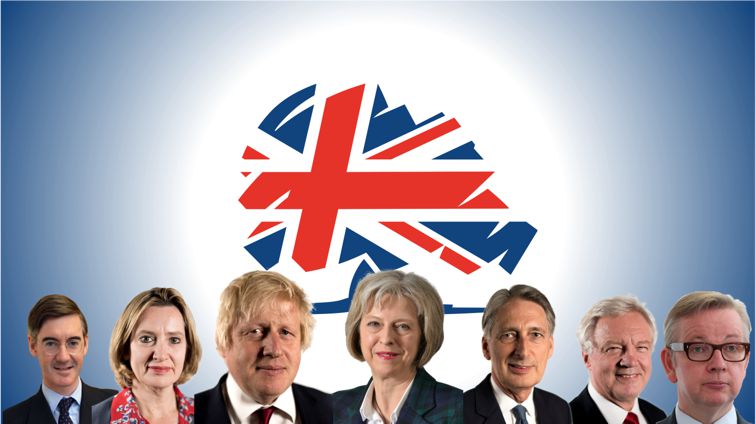 Something called Pollstation has a survey today asking readers Who Should be the Next Conservative Party Leader? – which is very divisive of them. I was shocked to see that Jacob Rees-Mogg was well ahead of the desultory pack of liars, fakes and phoney's including Boris (of course), Michael Gove (incredibly) and Amber Rudd (incredulously).
Of course these polls are a bit whacked – and it's confusing that Theresa May is on it. Are they proposing to replace Theresa May with Theresa May?  But if the thought of Boris as leader was chilling, the idea of Rees-Mogg should be genuinely terrifying and not to be idly discounted. They did after all elect David Cameron and Theresa May, so why not Rees-Mogg. He is after all Purebreed Unmuzzled Tory, just right for the times.
His attitudes to food banks is upbeat:
"I think it's a very suitable role for the churches to be playing, to help those who find themselves in very difficult circumstances, doing the role the Church can do.. a very  Christian thing to do. [People sometimes] have problems that will not be met fast enough by government. Governments have to ensure that people are looking for work. Charities are the right place to step into this gap, and ensure that people don't have to go hungry. It shows the charity of the British people. That seems to me to be a good thing."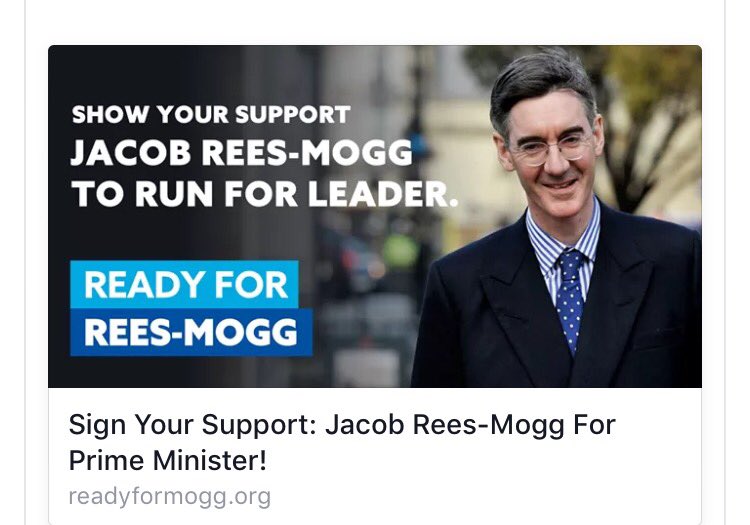 He's enthusiastic about Britain slashing environmental and safety regulations.
He's on record as saying that Britain could slash environmental and safety standards 'a very long way' after Brexit, and that  standards that were 'good enough for India' could be good enough for the UK.
And Rees-Mogg's appearance on Pollstation isn't some freakish clickbaitery – it's an actual campaign (see right). When the right and the far-right get a taste for power it's difficult to stop them slavering after more. And they will use the conditions of 'crisis' to their advantage. Rees-Mogg will be framed as the moderate, the patrician, next to the erratic Johnston or the uninspiring Hammond.
He certainly  keeps some unusual company. including Gregory Lauder-Frost, a former leading light of the Conservative Monday Club who previously ran the Western Goals Institute, and had proposed 'repatriating'  Doreen Lawrence, the mother of murdered teenager Stephen Lawrence.
The Traditional Britain Group that Mogg spoke at explain their thinking on their own site:
"Lawrence's peerage is an admission that the Lords is no longer a serious debating chamber. It has long been an overcrowded and extortionate fun-house full of wealthy business-people, champagne socialists and political appointments. When working-class lad Lord Prescott complains that he must attend prayers before the House sits in the morning in order to squeeze his over-sized chassis onto the chamber's benches, it represents a good analogy of the farcical contradiction that is the House of Lords today.
So with Rees-Mogg receiving a tidal wave of criticism for daring to accept a dinner invitation, with Godfrey Bloom branded 'racist' for making a light-hearted comment, with the TBG smeared by the media and cynical Labour politicians, and with any questioning of Doreen Lawrence's appointment deemed unthinkable, Britain's traditional democratic values are under threat. The country is plunging towards the dark depths of totalitarianism and liberal bigotry. Unless there are radical cultural changes (and soon), Britain will sink into an oily seabed of censorship, restriction and 'far-right' witch-hunting; an Orwellian nightmare."
A critique of 'liberal bigotry' and a sort of feined libertarian outrage at the world makes for some strange bedfellows.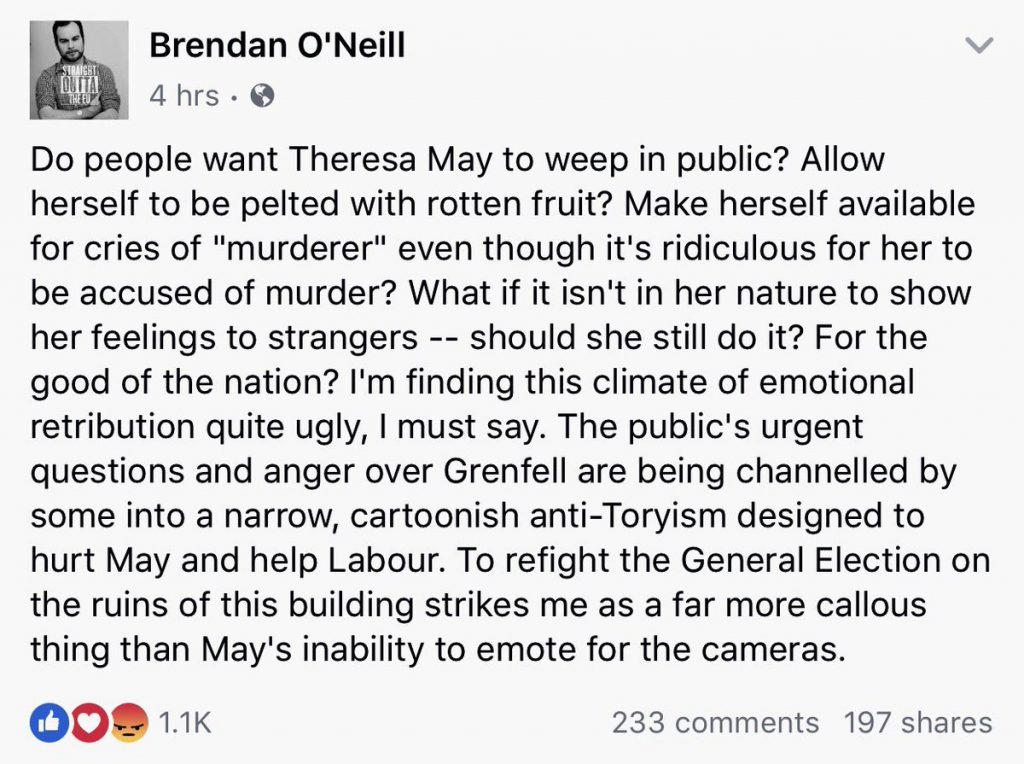 It's the same analysis that is shared by the multiple front group that is Spiked! and their rent-a-quote Brendan O Neill who is to  regurgitating their standard line line about 'emotion over rationalism' that the group-think has been spewing out since the 90s.
The line has been followed up this week by "Joanna Williams" who argues that Grenfell is really a feminist issue. Talking about attitudes to Theresa May she writes:
"What we have here is the sexist old trope of women as either emotionless bitches or overly emotional weaklings. But feminists, so quick to cry misogyny when Diane Abbott was criticised for not knowing her figures, or when people said nasty things about Stella Creasy, are not rushing to May's defence. She, we can only assume, is the not the kind of woman feminists get behind."
O'Neill has written: "Social media is awash with Tory-bashing. This party, May herself, is to blame. How? Why? Did they light the flames? Fan the flames? No, it's because they do not care. They are wicked and they emit this wickedness."
There's a cool rationalism to O'Neill's analysis that is just a agent provocateur's  – contrarian's skip away from Ress-Mogg's worldview.
Jacob Rees-Mogg as PM?
That couldnt happen here, could it?