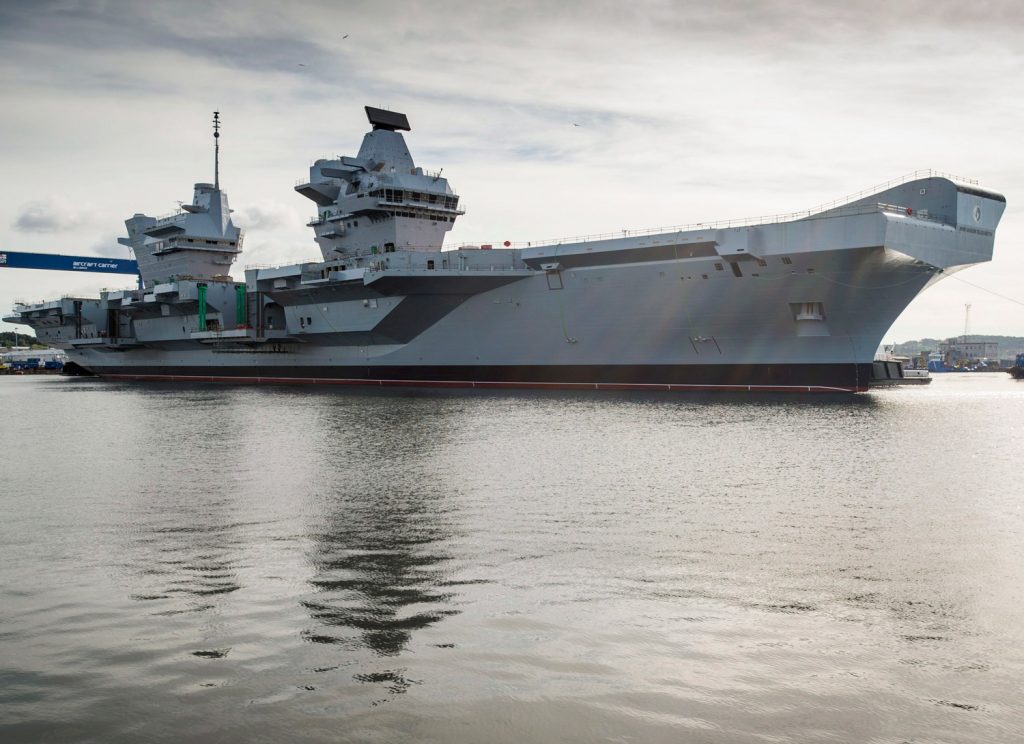 Yesterday HMS Queen Elizabeth, the first QE Class aircraft carrier, set sail from Rosyth to start sea trials off the north-east of Scotland. The First Sea Lord (@AdmPhilipJones) announced: "A new era of British maritime power begins…". He continued saying: "She will symbolise our military power and authority in the world for decades to come."
Sir Michael Fallon, the Defence Secretary announced: "This floating fortress is by far the most powerful ship ever built in Britain". "HMS Queen Elizabeth is an enduring example of British imagination, ingenuity, invention".
That's some statement. Worth reflecting on that. "British imagination" creates a warship that will exert our military power and authority in the world for decades to come. That is the enduring symbol of our ingenuity and innovation in 2017.
Fallon continued: "For the next fifty years she will deploy around the world, demonstrating British power. The whole country can be proud of this national achievement. "
As statements of raw militarist propaganda these can't really be improved on. At a cost of £3.5 billion she didn't come cheap.
The British state is a military state.
There is of course a connection between surveillance technology, our relationship and support for repressive regimes abroad and commercial interest. But there is also a very thin line between elected representatives and the board rooms of the are industry. This from CAAT.
*
If you've appreciated this post, please think about subscribing to the Bella Caledonia – or making a donation to help us keep this site going.
*