Retro Design and Cartographic Colour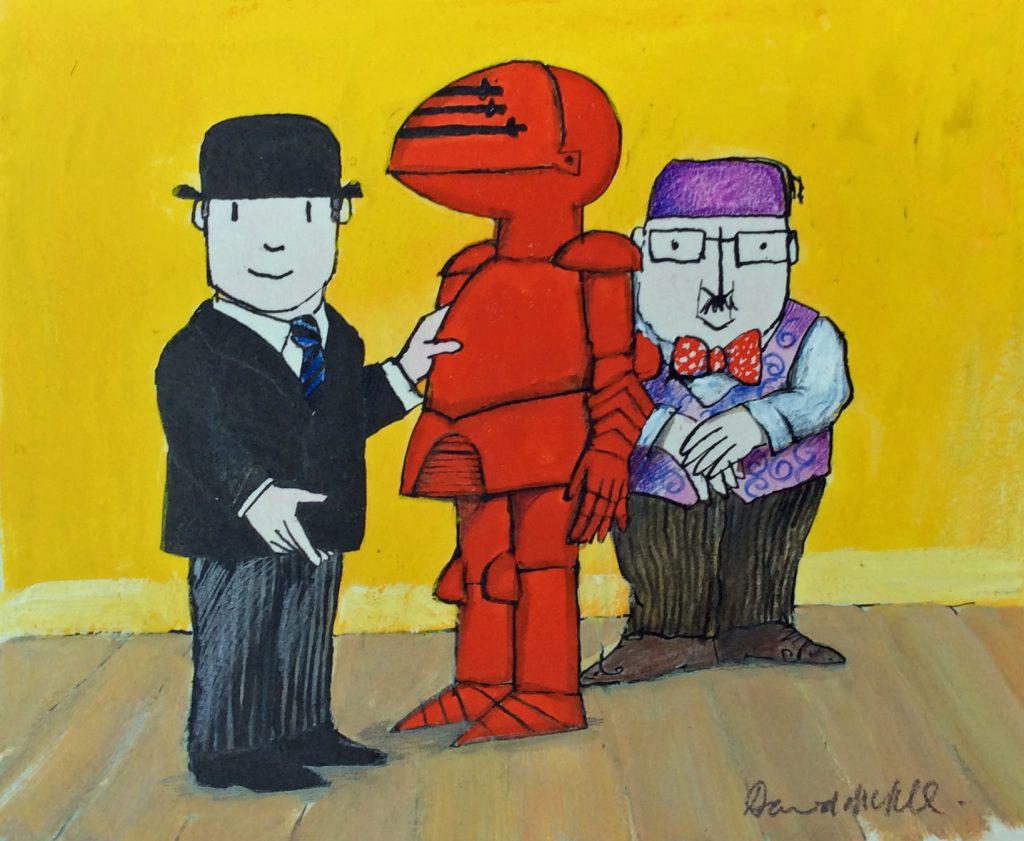 Bella Postcard: our weekly micro blog, a (very) random 'best of the web' brought to you by Bonnie Gallagher.
I'm bored of politics and sick of Trump memes and Big Ben Bongs so it's all about design and illustration in this week's Postcard.
Mr Benn is 50. He's the everyday hero who escapes from suburbia, a series created, written and animated all by the multi-talented David McKee. In celebration, the Illustration Cupboard in London is showing an exhibition of drawings, paintings and acetates from the TV animation. Here Eliza Williams talks to his creator David McKee. 
Talking of iconic design – Techcrunch tells us that VW are releasing their microbus, an electric homage to the cool split-screen original 60s bus: "The VW Microbus is about as iconic as they come in the world of automobiles, and the I.D. Buzz is the electric, modern incarnation of that van Volkswagen introduced as a concept back in January. In June, the automaker surprised many by announcing the I.D. Buzz would eventually become a production vehicle, instead of just another concept destined to fade away in the mists of time." It has a range of 270 miles but a really crap name: 'I.D. Buzz'? Really? Want. Want. Want.
Volkswagen​'s electric Microbus successor set to go on sale in 2022 https://t.co/BSRLaSaTb3 pic.twitter.com/3Q4JDnOugE

— TechCrunch (@TechCrunch) August 22, 2017
More here. Okay I can't wait until 2020 and I won't be able to afford it. Can I have this vintage retro Puerto Rican bike instead please?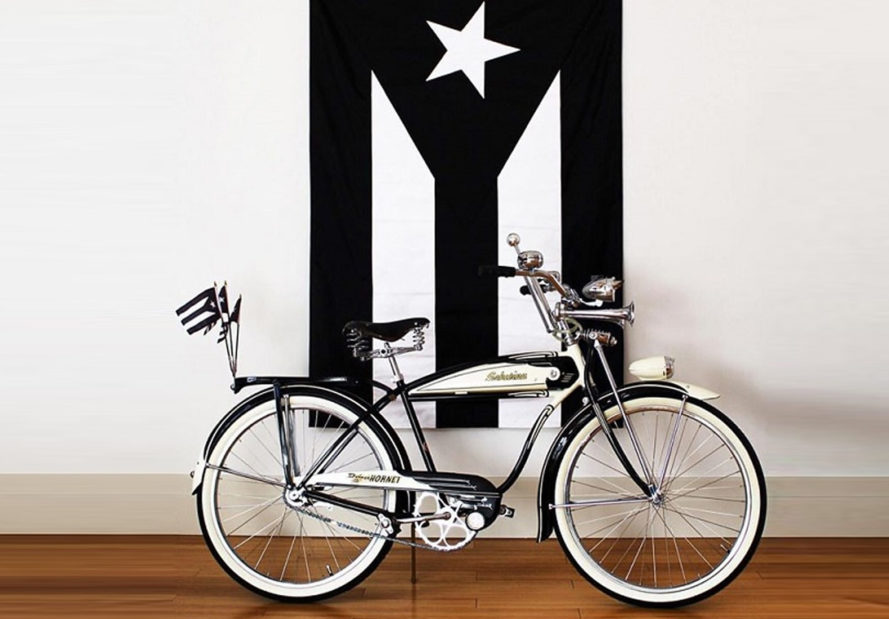 Jennifer Lauren at InHabitat tell us: "This year marks the 100th year of Puerto Rico's inclusion into the United States, but many Americans remain unaware that Puerto Ricans are U.S. citizens. A new exhibition at the BRIC Art Media gallery in Brooklyn, entitled "Ride or Die", employs vintage Schwinn bicycles, historic objects and pointed paintings to call attention to Nuyorican history and U.S.-Puerto Rican relations."
If like me you have been getting excited by the Eclipse, then this prototype Orrery Lamp may be just the thing. Described as "a minimal, dimmable Solar System" and a "cosmic perspective for every home" – the lamp is the brainchild of  Bobby Genalo, a product designer based in Los Angeles, CA. More details here.
Yes this is geeky.
You can calibrate the lamp to mirror the Earth and Moons actual positions.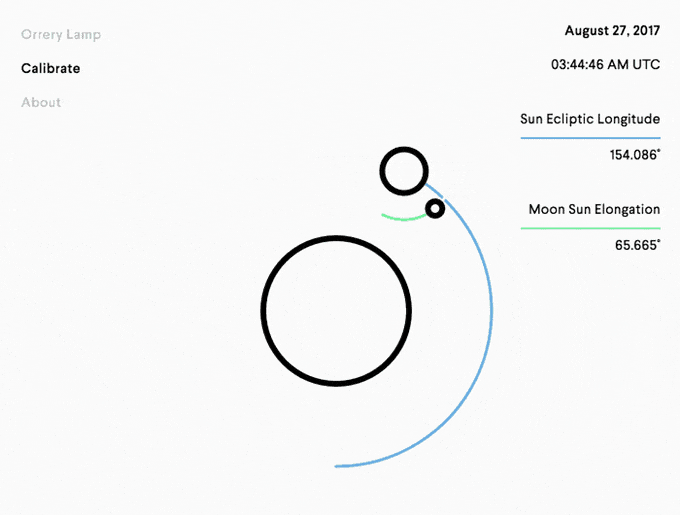 [What's an Orrery? I hear you say: "Orreries, or mechanical models of the solar system, became popular in the 18th and 19th centuries. In order to effectively illustrate and predict the relative position of planets and moons, most orreries are essentially large mechanical clocks".]
Finally, you gotta love this new project by Giles Revell whose new book and exhibition 'Cartographic Colour', deconstructs flowers to reveal the beauty and the complexity of colour in nature. He painstakingly photographs then analyses and abstracts the colour of flowers. Creative Review reports: "Revell takes a series of bouquets, deconstructs them into their most basic building blocks of colour, and reassembles them as graphic abstract compositions. "I've tried to strip the flower of the forms that we have constructed around such an icon to see nature's design and architecture," Revell says.
"Colours in the environment are designed predominantly for insects and insects see colour on a different frequency to humans, so let's see the purple petal as a satellite dish to a bee. Colour is like a runway to fertilisation!" "Through colour we witness the laws of attraction at play and discover that the modern world is still utterly ruled and influenced by the natural world."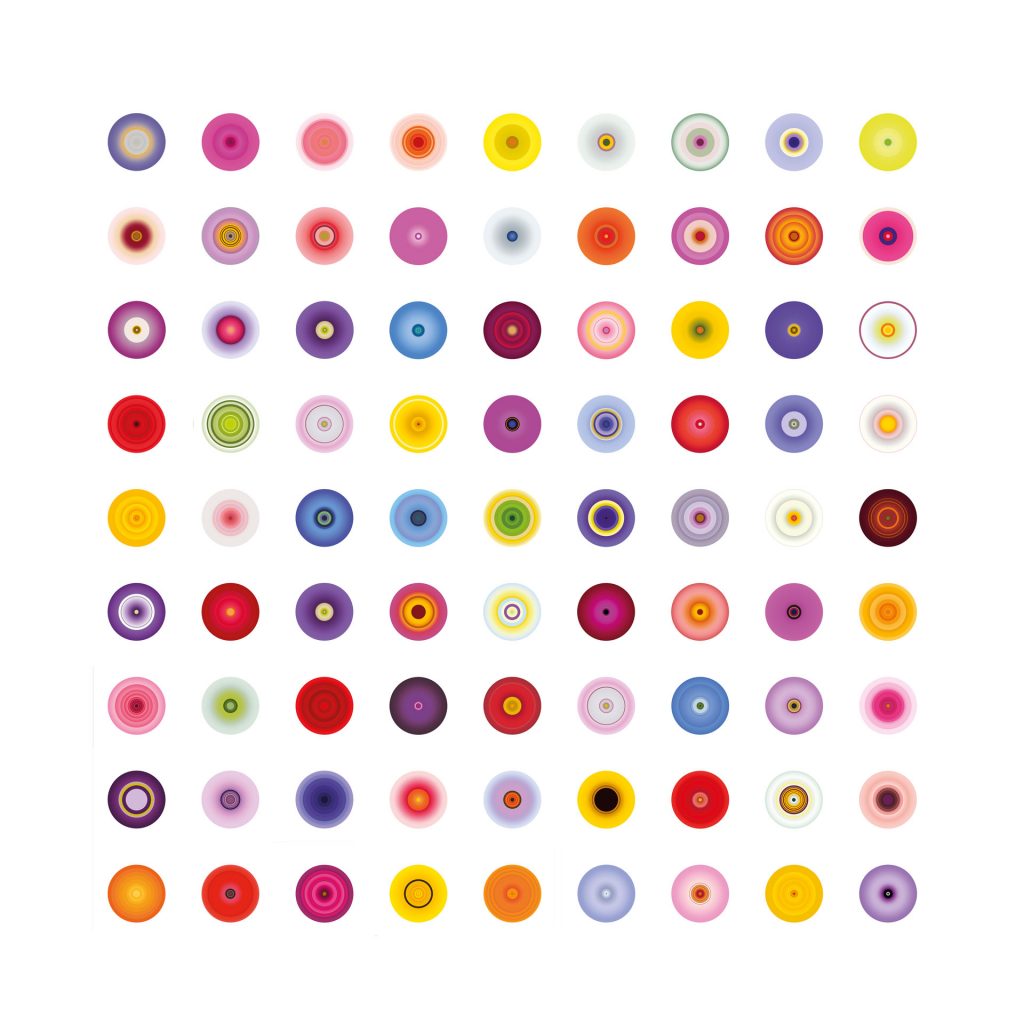 Thanks to the Ed you can now read all of the Postcard series here.    
*
We really need your support to develop though and we'd like to ask you to support us by donating to us here.
We've got big plans to launch our new site, to launch new publishing and events projects, and to extend our platform of writers – but all of this needs your support.
Bella Caledonia remains free (and ad-free) and takes me hundreds of hours a month to research, write, commission and edit. If you value what I do, please consider supporting with a recurring monthly donation of your choosing. GoCardless to set up a small monthly donation to support independent journalism in Scotland.
Thanks!
* Go here to subscribe for free and get each Bella article sent to your email Go here to follow us on Twitter @bellacaledonia Go here to follow us on Instagram Go here to join our Facebook Group Go here to follow us on Spotify Go here to write for us