Scents & Sensibility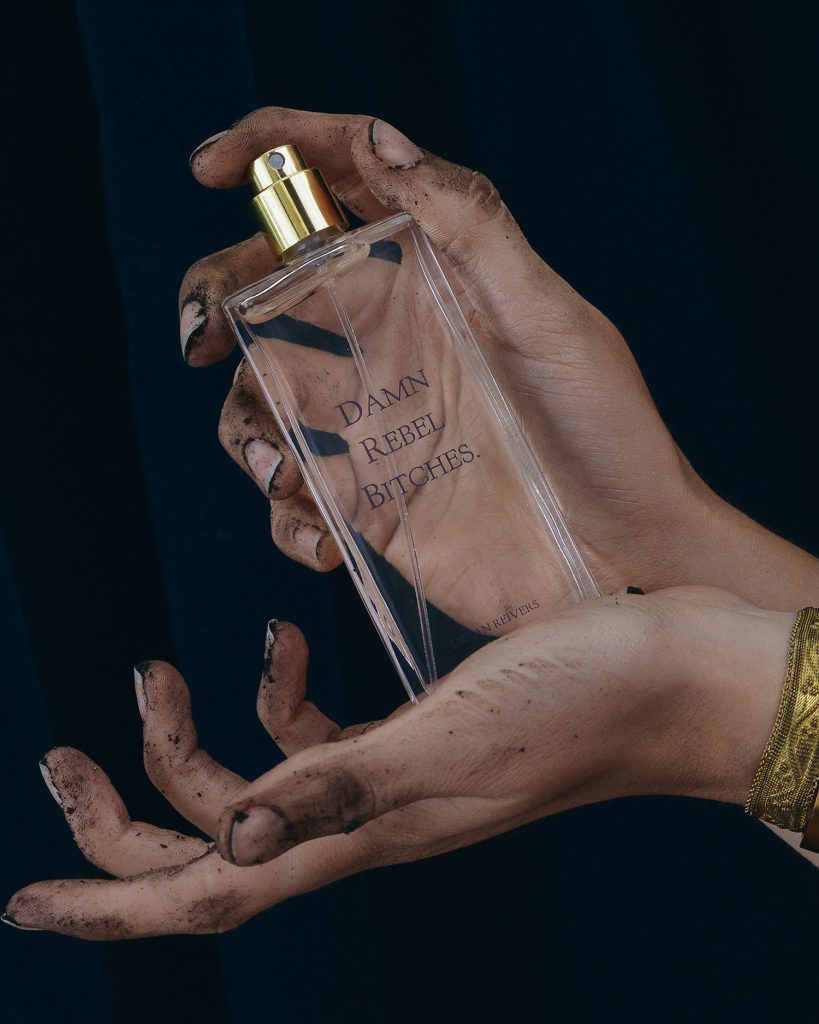 Commentator and novelist, Sara Sheridan, found her voice as an activist during Indyref. Afterwards she set up a pioneering company making feminist perfume. Yes, you read that right…
2014 was a huge year and after Indyref, like many people, I was gutted. It was a shock when only days after the result, people were talking about learning lessons from the vote. For me, losing felt like a full stop, not a comma. For months I was dissatisfied. The referendum had given me focus and I had for the first time, found my own voice. I had been fairly used to talking in public and had written several novels, but over the course of the campaign I'd learned to talk about my views instead of communicating through fiction. I hadn't thought I was shy about coming forward, but I had been. I was just a middle class, Scottish woman – why would my ideas matter? I was too ordinary, I thought. By the end, I'd written for newspapers and blogs, I'd appeared on BBC Radio Five, BBC Radio Scotland, Sky News and UTV. Women aren't always heard and to be given the opportunity was exhilarating. I had huge hopes that we'd win. I counted on it.
Coming down after losing was tough. I cried a lot. I believed we, as a country, had made a terrible mistake. I still think that we did. I wanted to continue talking politics and exploring ideas but for me, the focus had gone. I went back to writing novels. Since 2014 I've written five – three of which are now published. In my work, which is mostly historical fiction, I find myself drawn again and again to amazing women who have been forgotten or had their contribution downplayed. It's a common area of concern. We don't memorialize women as well as we should.
Researching in the archive is tricky. A lot of female material hasn't been preserved. I was lucky to find the papers of Maria Graham in the John Murray Archive at the National Library of Scotland and became drawn in by her story – a traveller and academic she wrote some of the first travel books in English and also worked out how to measure earthquakes when she was living for a year in Chile in 1822. The resulting novel, On Starlit Seas, is my memorial to her and is currently shortlisted for the Wilbur and Niso Smith Adventure Writing Prize. I also continued to write the murder mystery series I had already started, set in the 1950s. Now, though, I wrote scenes at Westminster with corrupt Tory MPs and enjoyed myself writing about White Russian anarchists. I'd always written strong female characters but having ventured into politics, I was more comfortable setting stories in a political context. However, I realised early after the vote that writing, however personally satisfying, wasn't enough for me any more. I was a feminist, out and out, and I wanted to do more.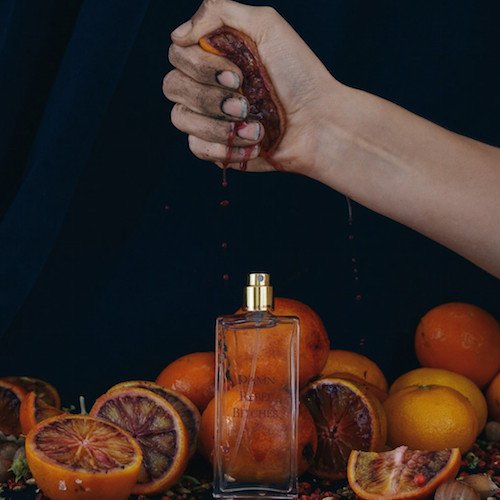 I had been donating money to the Common Weal for a long time and was fascinated by their work. I felt I wanted to make things – more than just stories – but something physical that challenged the status quo and took a stand in line with my own interests – women who were lost to history and the position of women today. The word 'feminism' is fraught with difficulty. I started to use the word 'equality' and to think about how to memorialize women in a way that was meaningful. In the UK 85% of statues are raised to men. Of the 15% of women, most are to Queen Victoria. After Victoria, female statues tend to be of fictional characters like Wendy from Peter Pan. The Maria Grahams don't get a look in.
As a historical novelist my job is to evoke era. It's not enough writing about the past, a book has to be a time machine that can take you there. The means of doing so are often not about traditional, written history but are experiential. What did 1830 smell of? What did wearing a bodice feel like? It occurred to me that if I wanted to memorialize women, statues might not be the best way. I decided to set up a company based around my kitchen table, in Edinburgh, that memorialized women from the past in a particularly female medium – through scent. Smell is the most evocative sense. A smell from your childhood can take you back decades in an instant. I had never done anything like it before, but I decided to take out all my savings and make perfume.
When I launched REEKperfume in the autumn of 2016, I knew that the company's campaign would have to be formidable. The older I get, the more I have strong views about how women are represented and treated throughout society and in particular within beauty, arts and the media. I am acutely aware that it is difficult to see where we're going if the view of where we come from is obscured. In Edinburgh, where I live there are more statues raised to animals than there are to women. That mattered.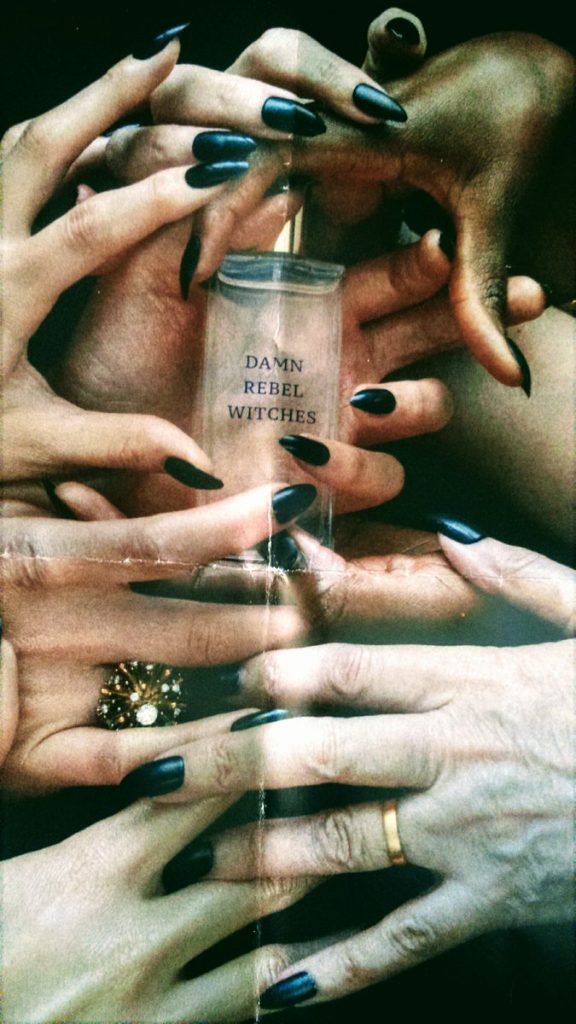 I started with the Jacobites – firebrands one and all. With the help of Sarah McCartney, a hugely talented, award-winning, independent perfumer, I developed a high-quality eau de parfum and called it DAMN REBEL BITCHES *. Sarah hand-mixes and hand-bottles the scent in her lab for the company. It was important to use a female perfumer – it's a notoriously sexist industry. It was also important to use scents that meant something – malt because the women were brewers, blood orange because they started to make marmalade in Scotland in this era, hazelnut, a huge part of the Highland diet and clary sage, a herb used in women's medicine at the time, all featured. I put together a feminist team to create images to go with the scent.
I had become increasingly sick of doctored images of women produced by corporate advertisers with huge budgets spent on selling fantasies that play on women's insecurities. Haven't we all? Culturally we are bombarded with campaigns that overwhelmingly feature only young, white women of a certain size. Worse than the images themselves are the stories these adverts tell – young, thin, available women waiting on men feature far too regularly. Wistful white-skinned women in a sea of flowers staring blankly past the camera. The fashion and beauty industries are slowly waking up to the idea that not only are we diverse but that we want to see that diversity. Not that we shouldn't celebrate small, white women but I feel it's important to see a range of ages, shapes, sizes and skin colours.
In light of that, standing up to the industry norm seemed important, so the team took an alternative approach to shooting our campaign. Many niche brands don't use models at all, sticking with an image of the bottle, but we wanted to say what we had to say. We found individuals to model who self-identified as female. They ranged from size 8 to 22. The youngest was in her 20s and the oldest was almost 80. They had underarm hair, wrinkles, curves and creases. We made the decision that we would not retouch any of our images. Our bitches are all beautiful bitches, just as they are, we said. The team I work with is not all female but we are all feminists. To me, it seems obvious that one size does not fit all. Why should we pretend that it does?
After the shoots, we asked models to pick the images they liked best – so that our choices for the campaign were led by what they felt comfortable with. As a team, we considered it important to hand back that power. Many of the people involved said the shoots we organised changed the way they felt about their bodies. One, a professional model – a woman of colour – talked movingly about her usual experience in the industry, when the hair and make up is applied 'In that moment I know I will be made the 'other'' she explained. 'they never have products suitable for me.' Another women, who was also a professional model, said '(I) have more body hair than some girls and this was something that made me feel ugly and was a topic of humiliation when I was younger.' She said she felt empowered that we hadn't asked her to remove her body hair or tidied it up on photoshop.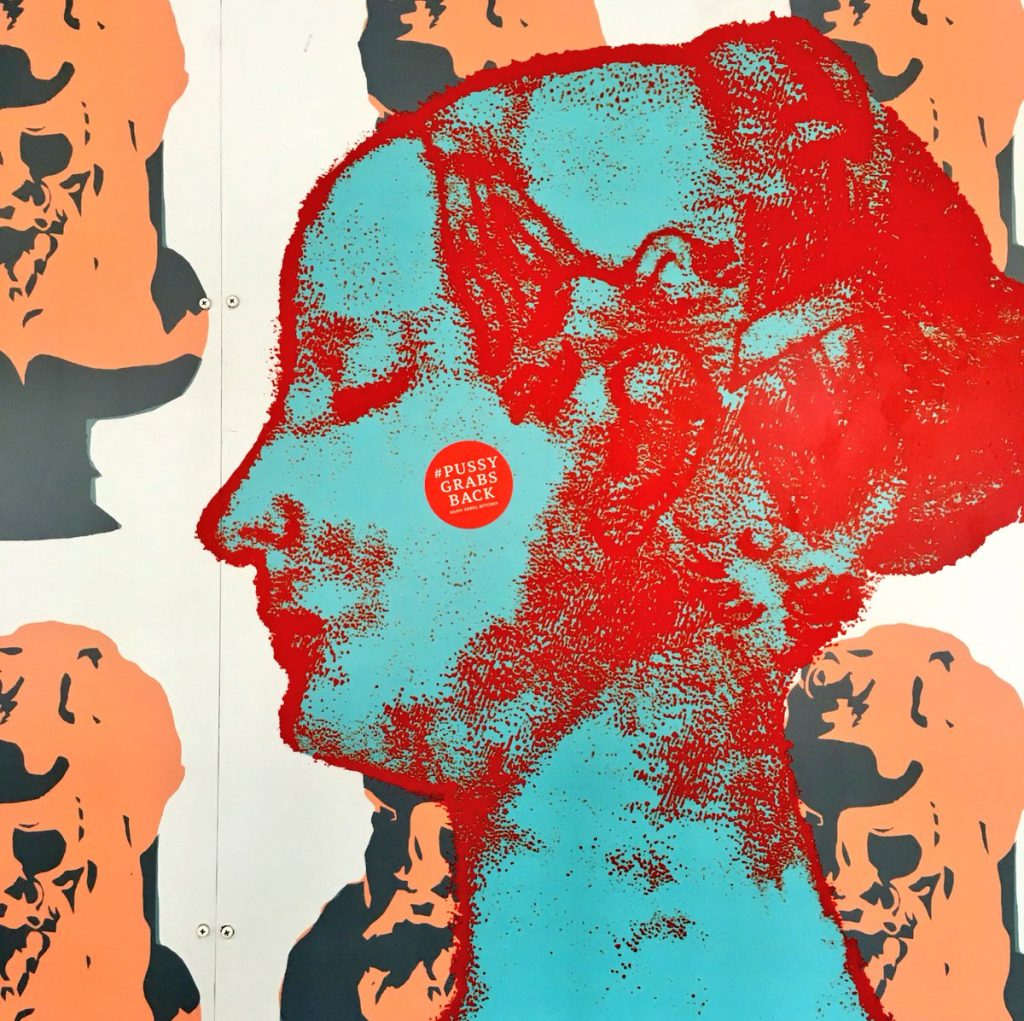 We found these responses moving and decided to start a blog, which we named Bitches Unite. As soon as we did that we realised how important it was, both to avoid objectifying the women in our images by giving their voices a platform and also as a way to unite feminist voices from subcultures within the movement. Starting out, we asked our models about perfume (of course) but also their views on their body and their experiences. Since the blog launched we have also featured several alternative voices in the beauty industry, activists and women who work professionally in areas where their appearance has been an issue – from the armed forces to the music industry. We made the decision to feature male feminists – including (so far) a photographer, a perfumer, a political commentator and a beauty brand owner. As a writer I am particularly fascinated by language and I was proud to post journalist and activist, Vonny Moyes' piece on reclaiming the word Bitch – particularly relevant to our brand.
Unveiling our images publicly, I hadn't realised how shocking they would be in the face of a billion-pound industry that sells a sanitised and unattainable version of female beauty. The response online was a rainbow: while some women found the shots liberating, others were offended. "This looks like a pig," one woman said of a size 8-10 model, aged 24. For hours, the REEK office aka my flat, was besieged by a body-shaming army. Some of the critics seemed almost guilty: 'It seems a little real,' one woman posted, with what we took as a twinge of regret. 'Wrinkles won't make me want to buy perfume,' another wrote in a comment. Another simply said 'this isn't beautiful.' One of the more constructive criticisms we received was 'this belongs in an art gallery, not on a dressing table'. I disagreed. I still do. We are all art, in my view. Every one of us deserves daily beauty.
We decided immediately that we wanted to highlight the negative feedback. We put the quotes onto the images they referred to and posted them as statements. Again, what came back was a mixed flood of support and anger. It felt as if we'd made an important statement. The feedback wasn't all from individuals. We quickly encountered a more corporate response. All of our advertising on social media was flagged, meaning that we were banned from advertising on facebook and instagram. Instagram also took down some of our posts – they effectively considered the images to be pornographic. I would contest that our images (which feature a degree of nudity) are in no way pornographic, unlike many of the full-clothed shots that are permitted on these platforms. It is galling to be censored in this way but so far, though we have explained our methodology and made an appeal, we haven't received a response.
So, we took our facebook budget and printed vinyl stickers to support women's causes around the world. Fuck the Paygap, We Repeal the 8th, #PussyGrabsBack all proved popular. We give away our stickers free on the site and quickly, people started sending in images of stickers around the world – in Berlin, Melbourne and San Fransisco as well as London and Glasgow. I think it's one of the best things we've done. 'Come and get sticky with us, all you bitches,' we kept posting. And lots of women did – on sewing machines, misogynist statues and even bare bodies. Why not?
My lifelong study of history shows me that change doesn't just happen. It occurs because someone takes a stand and often that stand seems shocking at the time. If nothing else, we've shown that there is support for a diverse and realistic depiction of women's bodies and that women derive power from being invited to depict themselves as they are. And the perfume is glorious. As well as great reviews from several specialist blogs and websites, DAMN REBEL BITCHES was tipped in UK Vogue in June of this year.
So we decided to do more. This summer we gave the bitches a sister – DAMN REBEL WITCHES is darker. It has some of the same notes but hints of moorland twigs and leaves, lavender, leather and tobacco. The 50ml bottles sold out in a few weeks and we're currently waiting for more. 'Are you a witch or a bitch?' I've taken to asking women. It's amazing that many seem to know, instinctively, which they are. Myself, I like mixing it up. As a company our next challenge is Brexit. We sell across Europe and have just been organising our first stockist, in Stockholm. Sarah sources many of our materials from Europe too. But we're kind of determined that if Indyref fired REEKperfume's start up, Brexit isn't going to inhibit it. Bitches unite, we say. And we mean it.
More at REEK perfume.
@REEKperfume "Celebrating strong, unapologetic women with perfume #DamnRebelBitches#DamnRebelWitches #BITCHESUNITE
* 'Damn' Rebel Bitches: the Women of the '45' is the title of Maggie Craig's account of the history of the Jacobite Rising telling the story of the rebellion through the eyes of the women protagonists.
You can buy it here.
*
We really need your support to develop though and we'd like to ask you to support us by donating to us here.
We've got big plans to launch our new site, to launch new publishing and events projects, and to extend our platform of writers – but all of this needs your support.
Bella Caledonia remains free (and ad-free) and takes me hundreds of hours a month to research, write, commission and edit. If you value what I do, please consider supporting with a recurring monthly donation of your choosing. GoCardless to set up a small monthly donation to support independent journalism in Scotland.
Thanks!
*
Go here to subscribe for free and get each Bella article sent to your email
Go here to follow us on Twitter @bellacaledonia
Go here to follow us on Instagram
Go here to join our Facebook Group
Go here to follow us on Spotify
Go here to write for us