Blog Awards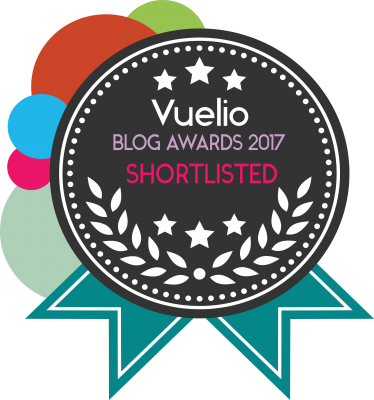 We're delighted to be shortlisted for the Best UK Blog 2017 in the Politics section. We're down to the final six. The other five nominations are:
Conservative Home (staff of seven): "ConservativeHome is edited by Paul Goodman, and the team is: Mark Wallace (Executive Editor), Peter Hoskin, Harry Phibbs (Local Government editor), Andrew Gimson and Peter Franklin. Tim Montgomeriecontinues to contribute to the site."
Labour List – is the mirror of Conservative Home  – sponsored by Unite and Unison.
Guido Fawkes' – a kind of hate-blog on steroids run by 'libertarian' Paul De Laire Staines. His site goes under the strap line: "tittle tattle, gossip and rumours about Westminster's Mother of Parliaments. Written from the perspective of the only man to enter parliament with honest intentions". Posturing as a sort of rebel-trouble-maker his background is from the far-right, describing his politics as "Thatcher on drugs". He relates that he went on "to work in the various right-wing pressure groups and think tanks that proliferated in the late eighties". Wikipedia tells us:
"Staines has been active in the Libertarian Alliance. He was pictured at the 1987 Libertarian Alliance conference with a T-shirt supporting UNITA, produced by his Popular Propaganda enterprise (while at college), which produced posters and T-shirts. Staines worked as "foreign policy analyst" for the Committee for a Free Britain, a right-wing Conservative pressure group, alongside David Hart. Staines acted as editor of British Briefing, a long-standing publication by the group that was a "monthly intelligence analysis of the activities of the extreme left" that sought to "smear Labour MPs and left-leaning lawyers and writers".
Wings over Scotland
&
Political Scrapbook "Known for our tabloid, muckraking style", its pretty good knockabout stuff.
You can see the full shortlist at Vuelio here.
Given the financial backing or party political support behind these other sites we're astonished to be nominated. But thanks to all our readers of reading sharing and contributing.
If you want to support us to survive and thrive GO HERE to take out a monthly donation. 
Just £5 or £10 a month would make a huge difference.
Thanks.
*
We really need your support to develop though and we'd like to ask you to support us by donating to us here.
We've got big plans to launch our new site, to launch new publishing and events projects, and to extend our platform of writers – but all of this needs your support.
Bella Caledonia remains free (and ad-free) and takes me hundreds of hours a month to research, write, commission and edit. If you value what I do, please consider supporting with a recurring monthly donation of your choosing. GoCardless to set up a small monthly donation to support independent journalism in Scotland.
Thanks!
*
Go here to subscribe for free and get each Bella article sent to your email
Go here to follow us on Twitter @bellacaledonia
Go here to follow us on Instagram
Go here to join our Facebook Group
Go here to follow us on Spotify
Go here to write for us