Scottish FinTech: a David and Goliath battle?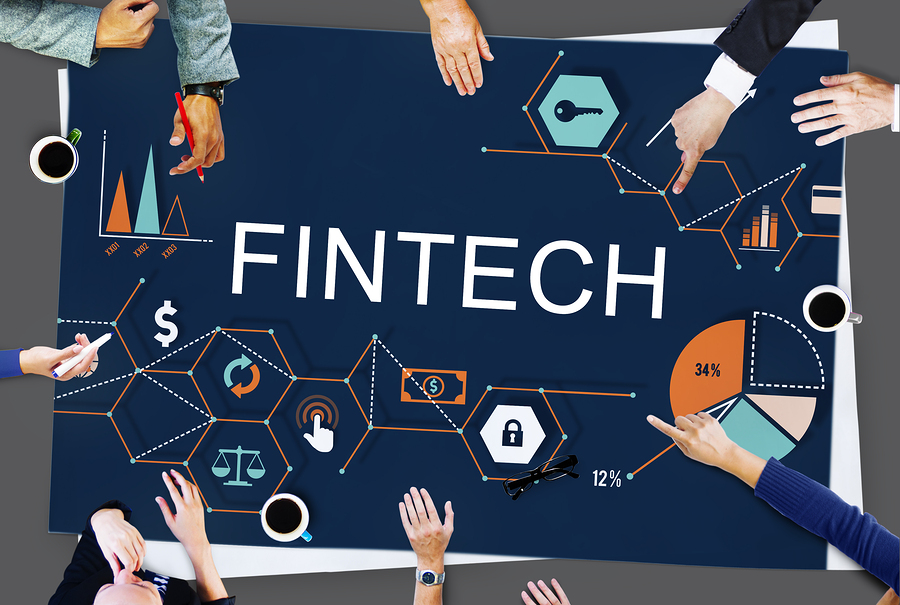 Continuing our series looking at the Programme for Government, Andrew Mitchell (who writes on Medium here) looks at the prospects for FinTech in Scotland.
A Nation with Ambition was envisioned this week as the First Minister set out her Government's programme for Scotland 2017-2018, with the "year of young people" at its heart. Amongst the wide-ranging set of policies, reforms and objectives there is a goal to move Scotland in to the top 10 global centres for FinTech from the current ranking of 15th. With youth in mind, it's debateable whether young disruptive companies will deliver Scotland's FinTech future, or if will it be the not-so-nimble incumbents.
What is FinTech, you may ask?
Simply put, FinTech is technology that radically improves the delivery of existing financial services or introduces entirely new products and new approaches to delivering financial services. You could say that FinTech is not so much about technology, but about the democratisation of financial services. Services that have been monopolised and protected by institutions for centuries, oftentimes resulting in very poor, slow and archaic customer experiences. The ATM is a great (fifty-year-old) example of FinTech, as it introduced a new and technically sophisticated means of getting cash out of your bank without going in to a branch and interacting with a human during "office hours". Square, a more recent FinTech example, make a small device that enables businesses of any size to accept payment by Chip & PIN or contactless cards and via mobile payment apps such as Apple Pay. Square are disrupting the economics of Point of Sale systems and are one of a number of ventures bringing retail sales in to the 21st century.
Cryptocurrency is another example of FinTech, predicted to bring significant industry, socio-economic and political disruption. Cryptocurrencies are secure, decentralised methods of carrying out financial transactions. Widespread adoption of cryptocurrency could have impact that far outweighs that created by Personal Computers, the Internet and the World Wide Web. However, as with all forms of money, there are some major challenges facing cryptocurrency such as fraud, theft, global politics and scams and bubbles that develop around emerging technologies.
Scotland has an immensely deep history of financial innovation. From William Paterson's role in founding the Bank of England, to the Royal Bank of Scotland inventing the overdraft in 1728, to innovative investment banking and asset management that contributed so much to the development of America's railroads. Building on this heritage, our current financial services sector, our talent pool, our world-leading academic institutions and the current enlightenment in technology entrepreneurship; Scotland is indeed positioned exceptionally well to be a dominant hub of global FinTech activity.
But is this a David and Goliath battle?
Scotland will continue to compete with existing financial centres where FinTech investment and activity is already advanced and scaled, such as London, New York and San Francisco. Glasgow and Edinburgh are ranked down at 61st and 66th respectively in Bloomberg's Global Financial Centers Index, but the old cliché of geography being history stands true. It's proven we can build large-scale global technology ventures in Scotland, we just need to create more of them, and we have quality of life advantages over London and San Francisco. So Scotland can win in the David and Goliath location battle.
The tougher issue is the aforementioned young disruptive companies versus the not-so-nimble incumbents. We don't know who the Google, Amazon or Alibaba of FinTech will be, they may not exist yet or they might indeed be Google, Amazon or Alibaba. But we can be pretty confident that the winners are not going to be the currently recognisable high street insurance and banking brands.
Part of Nicola Sturgeon's announcement is funding of £250,000 to establish "FinTech Scotland", an industry-led body to champion, nurture and grow Scotland's FinTech community. This is hugely positive, especially the fact that multiple universities, local authorities and many other public sector organisations are genuinely collaborating. However, a big concern is that Scotland's strategy and direction is being dominated by the big brands: HSBC, Clydesdale Bank, RBS, Ballie Gifford, Lloyds Bank, Aviva, PwC, Deloitte, EY and Standard Life Aberdeen.
These are the very institutions being out-paced, leap-frogged, marginalised and disrupted by young companies that are moving and scaling fast.
The problem with Scotland's FinTech strategy and direction being set by young companies is the harsh global-truth that startups are statistically more likely to fail than they are to succeed. In Scotland only 46% of new businesses survive beyond five years. Governments, universities, corporates, and indeed even Venture Capitalists, generally do a pretty poor job of picking winners. The solution is to strike a balance, involve government and academia, but have an entrepreneurial bias. Two positive examples of this are the Open Banking initiative and The Financial Data and Technology Association; both of which involve the founder of Edinburgh based FinTech startup Money Dashboard. Who incidentally have just raised £1.33 million in equity crowdfunding for their user-friendly personal financial management service.
Advice to Holyrood is to pick niche areas within the FinTech landscape where Scotland can establish total global domination. Fully concentrate on these niches and put significant resource in to them instead of spreading resource thinly. Build on Scotland's reputation of integrity and trust to become the global centre of excellence in FinTech security. The seeds of such a niche have already been sown in the form of the University of Edinburgh's School of Informatics becoming part of GCHQ's National Cyber Security Centre network, and the success of market-leading security companies such as ZoneFox, a spin-out from Napier University.
There is no doubt that FinTech can radically transform Scotland's economy, an opportunity so significant it could eclipse the peak of wealth created through our soon to be sun-set oil and gas industries. To realise this, Scotland must invest heavily in niche areas and aim for total global domination, and a priority should be getting more technology entrepreneurs and venture capitalists, the disruptors, involved in shaping Scotland's FinTech strategy and direction.
*
We really need your support to develop though and we'd like to ask you to support us by donating to us here.
We've got big plans to launch our new site, to launch new publishing and events projects, and to extend our platform of writers – but all of this needs your support.
Bella Caledonia remains free (and ad-free) and takes me hundreds of hours a month to research, write, commission and edit. If you value what I do, please consider supporting with a recurring monthly donation of your choosing. GoCardless to set up a small monthly donation to support independent journalism in Scotland.
Thanks!
*
Go here to subscribe for free and get each Bella article sent to your email
Go here to follow us on Twitter @bellacaledonia
Go here to follow us on Instagram
Go here to join our Facebook Group
Go here to follow us on Spotify
Go here to write for us