The Requirements of International Clients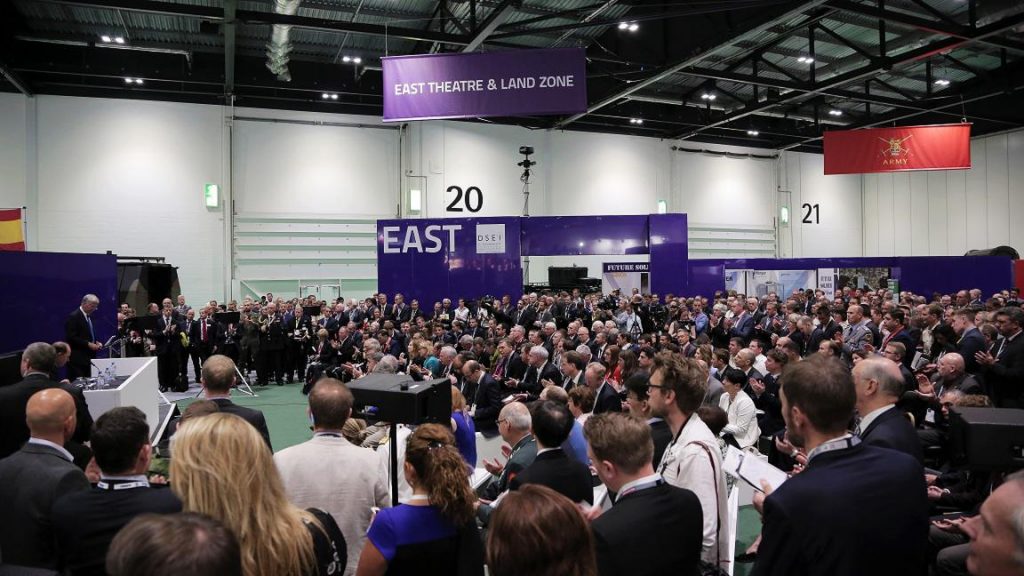 Liam Fox – our International Trade Secretary, says it's a cause for celebration that Britain exports weapons around the world. Michael Fallon, our Defence Secretary agrees. As the defence budget soars to £37 billion watch him revel in the industry at the biggest arms fair in the world "And what better place to bring the message home than DSEI, where the kit is the star of the show and where the globe's investors gather in one place."
Fallon said: "And as we look to life post Brexit and seek to spread our wings across the world, it's high time we do more to compete for a share of this international export market. We've already got an enviable reputation in advanced manufacturing, we're leaders in intelligent systems, we already build wings for half the world.
And the UK continues to perform strongly in the international market, securing defence orders of £5.9bn in 2016, retaining its position as the second largest defence exporter globally over the last ten years
But now it's time to build exportability into our thinking from the off, aligning it with the requirements of international clients, allowing for the open architecture that can plug and play with different bits of capability."
Surrounded by Raytheons Paveway IV, Dragonfire and a host of wonderfully named kit he was in his element.
"Robots will never replace humans. It takes a soldier to search a house, calm a villager, win hearts and minds in a war zone. But we're letting the machines take the load so people can get on with hard work of saving lives."
Bristling with arms and focusing on high tech and big data he is high on the combination of money, power and weaponry: "Science fiction has become science fact" he declares – read this extraordinary speech here.
But what exactly are the the requirements of international clients?
Are British-made bombs killing children in Yemen?

Britain has defended the arms deal as "rational and lawful" – but accusations remain. pic.twitter.com/HBv1XT5GGi

— Channel 4 News (@Channel4News) September 13, 2017
*
This is what happened when @neilconneryitv tried to ask @LiamFox about connections between British arms sales and Yemen's brutal civil war pic.twitter.com/camgWPo5L7

— ITV News (@itvnews) September 13, 2017
*
The message was clear: the UK is significantly stepping up military industry and arms exports.
It looks like after the idea of selling Jam didn't work out so well, this is Plan B.
*
We really need your support to develop and we'd like to ask you to support us by donating to us here.
We've got big plans to launch our new site, to launch new publishing and events projects, and to extend our platform of writers – but all of this needs your support.
Bella Caledonia remains free (and ad-free) and takes me hundreds of hours a month to research, write, commission and edit. If you value what I do, please consider supporting with a recurring monthly donation of your choosing. GoCardless to set up a small monthly donation to support independent journalism in Scotland.
Thanks!
*
Go here to subscribe for free and get each Bella article sent to your email
Go here to follow us on Twitter @bellacaledonia
Go here to follow us on Instagram
Go here to join our Facebook Group
Go here to follow us on Spotify
Go here to write for us