Homage to Catalonia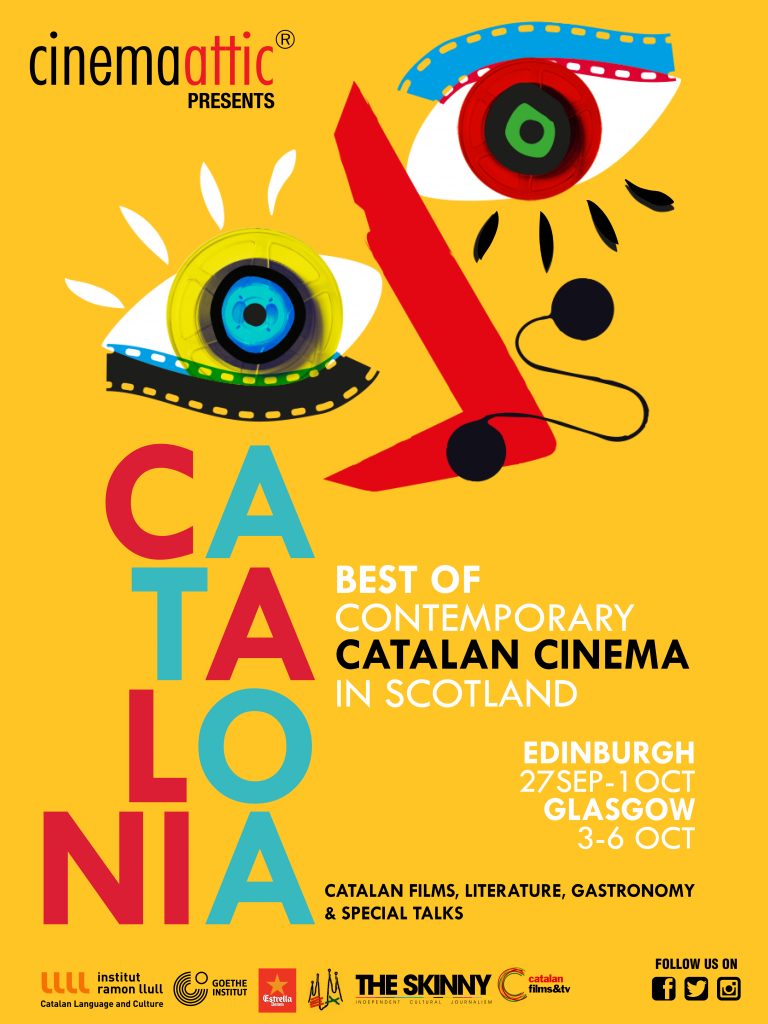 With the Catalan crisis coming to  a head, a timely film festival in Scotland celebrates Catalan culture. Homage to Catalonia – Scotland's Catalan Film Festival runs from September 27 to October 6.  As well as feature films, the programme offers a week of poetry, spoken word, parties, gastronomic events, talks and a strong showing of short films. Events will be held at Summerhall, The Scottish Storytelling Centre and CCA Glasgow.
In the middle of the Catalan turmoil, the festival looks particularly at political issues with two basic documentaries to understand Spanish democracy today.  Both directed by prolific politician, avant-garde filmmaker and living legend Pere Portabella. He was elected Senator in Spain's first democratic elections and participated in the writing of the Spanish Constitution.
The first is General Report II THE NEW ABDUCTION OF EUROPE – in which Pere Portabella follows his masterful 1976 documentary General Report — an epic survey of the Spanish social and political landscape in the wake of Franco — with a sequel that examines contemporary Spain as a microcosm of the economic, political, social, and ecological crises currently affecting Europe. Tickets available here.
The festival will also feature Portabella's predecessor film General Report on Certain Matters of Interest For a Public Screening (1976), which detailed the struggle within a post-Franco Spain during its transition to democracy. Tickets available here.
The festival is coordinated by Edinburgh-based guerrilla film collective Cinemaattic, and includes participation by artists, film-makers, directors and producers and a host of open post-screen discussions.
Scotland an Catalonia are endlessly compared but have very different cultures, histories and trajectory. There is both contrast and similarity between the British and Spanish states and how they express their authoritarianism.
This is an opportunity to explore these issues and get a better understanding of the complexity of history and contemporary political crisis.