Catalonia: Past and Future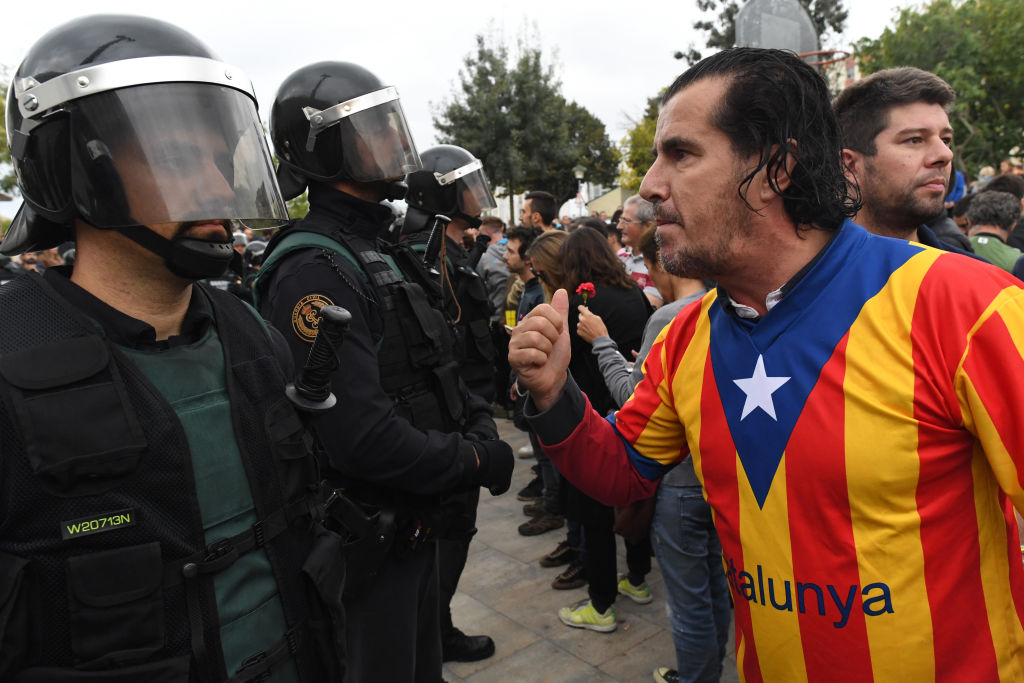 As Catalonia declares independence we examine the history and politics behind its independence movement. It challenges several of the myths and misunderstandings about the situation. Vital reading.
The battle around the October 1 independence referendum — called by the Catalan parliament but banned by Spain's highest court — has become one of the most dramatic European developments in years.
As result of attacks on polling stations that were occupied by citizens to guarantee the vote would take place, around nine hundred people were injured by police — including many elderly people and a man likely to lose an eye after being shot using a banned rubber bullet. In Catalonia the violence led to mass participation in a general strike two days later that managed to shut down most public transport, farms, docks, smaller shops, and the public sector — albeit helped in the last case by the Catalan government subsidizing lost pay. This was a political strike of the kind not seen since the struggles against the dictatorship of General Francisco Franco.
That night, the king of Spain, Felipe VI, appeared on television screens across the country saying not a word about the victims nor recognizing any sense of grievance on the Catalan side. Instead, the new monarch, who since the abdication of his father in 2014 has tried to court an image of openness to dialogue, condemned the Catalan government (Generalitat) for situating itself "outside the law." He promised the implementation of the rule of law and that Catalonia would stay in Spain. With the Catalan government expected to make a Unilateral Declaration of Independence (DUI) in the next few days it is likely that the speech was intended to prepare the ground for a new offensive and escalation.
The buildup to October 1's confrontations was shocking too. Police arrested government officials and held them overnight, seized ballot papers and referendum materials, raided printers and newspapers, took over communication centers and websites (which were reopened by hackers across Spain), and "watched over" confiscated ballot boxes. The Spanish high courts even agreed to try pro-independence movement leaders — and the Catalan police chief — for "sedition," threatened the arrest of over seven hundred of Catalonia's mayors, and slapped hefty fines on the members of the Generalitat-appointed referendum board to force its collapse.
*
We are holding our annual fundraising appeal to try and raise £35,000 to continue and develop Bella Caledonia. If you enjoy this site we need your support to continue.
We can't continue without more of our readers supporting us.
The money will go towards developing Bella as a platform for writers, filmmakers and artists, something that no-one else is doing in Scotland.
Please go here and make a donation. 
Thank you.