Wrapping Paper Fury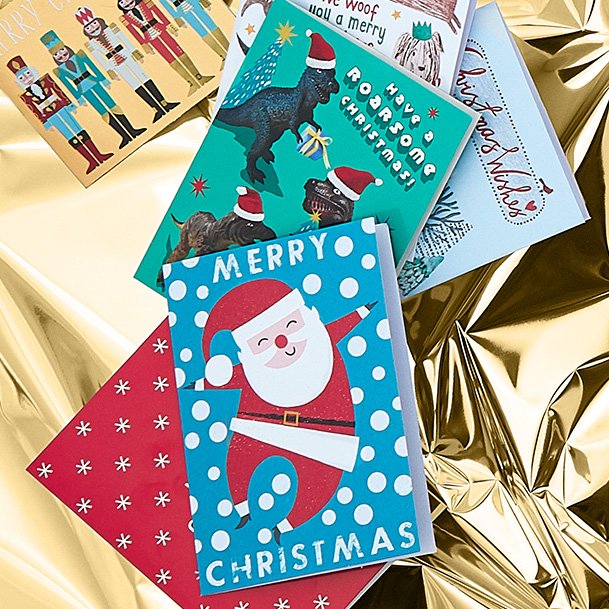 "Follow the money", as the saying goes. "Hit them where it hurts" goes another.
Stop Funding Hate takes these wise slogans and has turned them into a very effective campaign. Stop Funding Hate  are "taking on the divisive hate campaigns of the Sun, Daily Mail and Daily Express by persuading advertisers to pull their support." Simple.
The latest company to publicly pull their adverting is Paperchase. purveyors of wrapping paper, notebooks, scented pens and designer stationery. Why would they want to be associated with the kind of bile these newspapers push out every day?
They now join Lego, JOY, the Body Shop, Abel and Cole and countless others who are abandoning the tabloids.
And you can see the success of the campaign not just by the advertising revenue draining from these rags but by the media response.
Some people are really really pissed off about this.
Piers Morgan tweeted: "I hope @FromPaperchase understand that British people don't like snivelling little cowards who let themselves get bullied into virtue-signalling bulls**t. I'll buy my cards from @ClintonsTweet in future."
Brendan O'Neill fumes incoherently in the Spectator: "It's the attempted use of financial power to whack tabloid freedom in a similar way to how the FBI and African dictators once sought to harm the radical press.
The journalist (no, me neither) Julia Hartley-Brewer pledged to lead a boycott of Paperchase, blurting the decision was "bloody absurd".
Somebody called David Wooding (who it turns out is the Sun on Sunday's Political Editor) is also apoplectic:
"Here's my opinion. I don't buy goods from firms who are easily intimidated. I am cutting up my loyalty card, will never enter your stores again and will encourage friends and colleagues to do the same."
"That's my point. It's about politics. And any way, to be grammatically correct it should be called Stop Funding Hatred."
Great point David.
I'm sure no-one will miss the irony that the Sun on Sunday is the paper they had to create after James Murdoch closed the News of the World, cos, you know, they hacked murdered schoolgirl Milly Dowler's phone.
Oh, look here it turns out David was the Political Editor then too (!)
It seems the News of the World had a few problems too:
"Leading brands, including Sainsbury's, Ford and O2, pulled their newspaper advertising and shares in BSkyB fell on fears that the scandal could hinder parent company News Corp's bid for the broadcaster."
And poor Iain Martin is incandescent: "Paperchase apologises for advertising in a British newspaper. I won't shop there ever again." He calls them "enemies of freedom".
Unlike Piers we are left unclear where Iain will be getting his sticky-backed plastic and filofax inserts from now on.
He was even motivated to write a whole blog about it:
"There is talk from advocates of free speech, and those wanting the mainstream media to survive, of boycotting Paperchase for its decision. Again, the heart sinks. More boycotts. More anger. Personally, I will avoid the place where I shopped several times a month, but with a sense of regret as much as fury."
Several times a month?!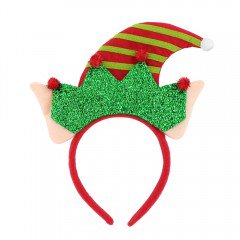 Visions of the Martin home piled high with baubles and glue-pens, pink metallic five-piece desk sets,  snow-globes and elf headbands?
But tis isn't just a casual disagreement – Stop Funding Hate is a threat to democracy?
"This is happening while the mainstream media is in the middle of a meltdown, with the advertising model collapsing. As much as 90% of the new ad dollars go to Facebook and Google. These are the giant companies that present themselves as neutral platforms, while hoovering up money and creating the scope for Russian interference and online violence.
These advertising boycotts will only worsen the problems of the media fighting for its life, by lessening the amount spent on journalism. If you don't like the Mail, and are feeling smug today, ask yourself if it will really stop there once the boycotts by assorted tribes get going. I read the Guardian, along with many other newspapers, and it contains a great deal I disagree with. It is good to read articles that challenge your thinking, otherwise you risk being stuck in an echo chamber of priggish righteousness.
But it wouldn't take much for campaigners on the centre-right to define some of what appears in the Guardian and the Mirror as extremely hateful – towards anyone with money, or someone from a class background that Mirror journalist Kevin McGuire finds annoying, or someone owning a stake in a legal but tough business, or in the case of the Guardian towards British troops fighting Islamist terrorism."
What?
A confused Martin gasps: "We need journalistic investment and noisy diversity of opinion now more than ever."
Yeah – and the Sun, the Express and the Mail are really just that, a pluralist set of diverse opinions on such a wide range of topics.
Sorry re-writing Britain's tabloid history just isn't possible.
A spokesman for the Daily Mail said:
"It is deeply worrying that Paperchase should have allowed itself to be bullied into apologising – on the back of a derisory 250 Facebook comments and 150 direct tweets – to internet trolls orchestrated by a small group of hard-left Corbynist individuals seeking to suppress legitimate debate and impose their views on the media. Has the company considered what message they are sending to the 4 million people who read the Daily Mail on Saturday, many of whom will be their customers?"
You gotta love the fact that there counting the number of tweets Stop Funding Hate are putting out.
But the hypocrisy of the Daily Mail branding a tiny campaign group "bullies' is beyond funny and yes – you suspect that Paperchase really have considered the message they are sending to their customers.
The likes of Martin, Morgan, O'Neill and Hartley-Brewer parading the Mail as the source of brave and fearless journalism is fun to witness. As if we've just to brain-wipe the past thirty years of tabloid sleaze, phone-hacking, and lies, the torrent of misogyny racism and hate that pours out of these papers.
As Owen Jones writes today: "It whips up and legitimises hatred. It denounced judges ruling there should be parliamentary oversight of Brexit as "Enemies of the people", a term you might expect to be bandied around by a totalitarian regime. When Theresa May announced her fateful snap election, the Daily Mail celebrated an opportunity to "Crush the saboteurs", demonstrating its utter intolerance of political dissent."
Follow the money. Hit them where it hurts.