A Modern Clearance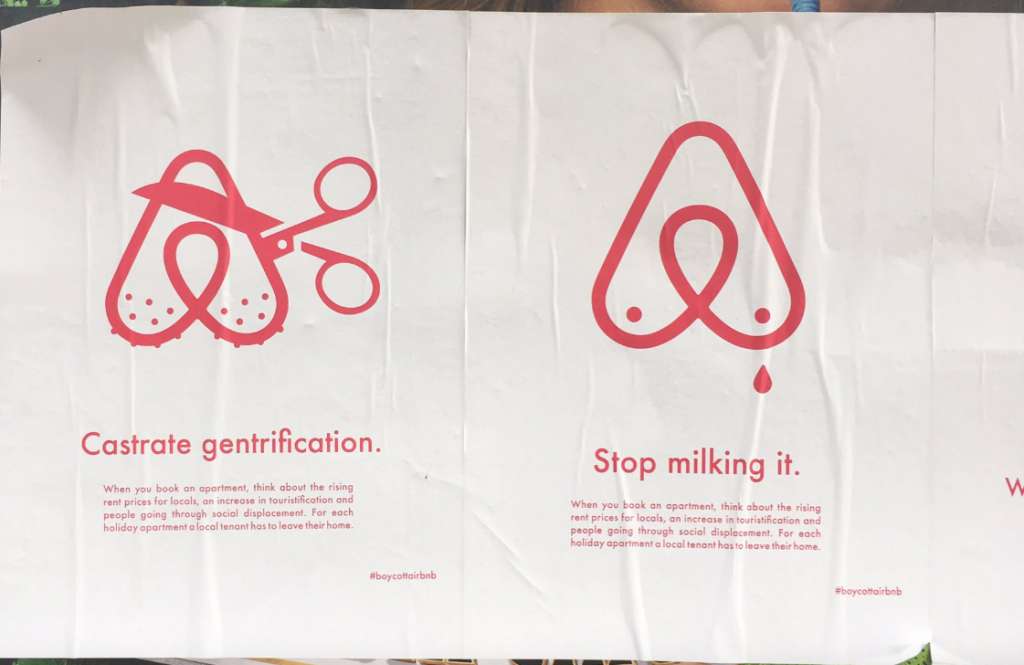 'Belong anywhere' reads the Air BnB slogan, which is odd given short-term lets are undermining communities and driving up house prices.
Shortly after being elected to parliament in 2016, I began to receive correspondence from constituents in Edinburgh about the impacts of the growing phenomenon of short-term lets in the City. Often characterised as the AirBnB issue, it is actually about property rights, planning, local democracy and the rights of residents to enjoy their homes in peace.
One constituent diagnosed the problem as arising from three factors of modern life – cheap flights, digital home-sharing platforms and the wheelie suitcase. As I observed in the debate I organised in Parliament, this is true. In a matter of 10-15 minutes it is now possible to book a relatively cheap flight and an "AirBnB" in any number of locations across the world.
Renting out rooms is nothing new. It has been going on for centuries but with e-technology, it is now growing at an unprecedented pace and scale in cities such as Paris, Amsterdam and Berlin.
In Scotland too, holiday homes and self-catering accommodation is an established part of the Scottish tourism industry and in certain parts of the country such as Arran, are implicated in the acute shortage of housing for locals and young people in particular.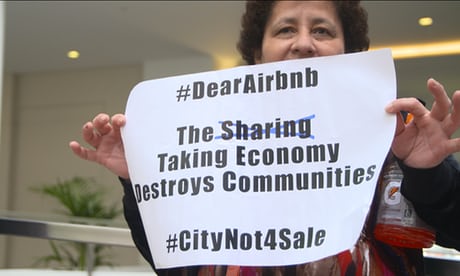 Housing is a human right and as generation rent grows with the private rented sector having trebled in Scotland since 1999, the pressures on housing grow ever more severe. The conversion of residential property, whether it be a cottage on Arran or a flat in the Grassmarket, is one less home available to those in need. When landlords in Edinburgh can earn as much in a week from short-term lets as they do in a month and when even the new Tenancy legislation allows landlords to evict tenants if they wish to convert to short-term letting, it is no surprise that we are currently witnessing the fallout of the neo-liberal city.
In response to this pressure, I launched the Homes First campaign in November  to raise awareness, publish research and advocate reform. Central to the solution is to ensure that Councils have the tools they need to regulate the market in the way they see fit to meet local circumstances. The most important tool is to incorporate flats and short-term lets into the planning legislation governing change of use. This is quite straightforward and would involve secondary legislation that the Scottish Government could introduce and have passed within 3 months.
In an article on Scotland on Sunday, a resident, Nick Cumming tells the story of how, over 16 years of living in central Edinburgh, 10 of the 12 flats in his tenement block are now short-term lets and of these ten flats, seven are owned by one commercial operator.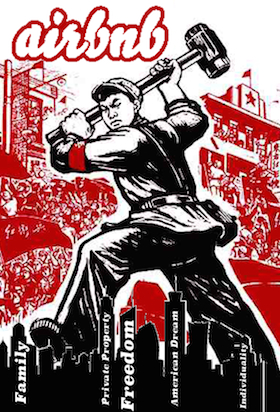 Encouragingly, the Council made a significant planning decision last week. It refused an application for a Certificate of Lawfulness for a property being used 30% of the year for holiday lets.
The Homes First campaign argues that we need reform in the Town and Country Planning (Use Classes) (Scotland) Order 1997  to include flats (which are excluded) and to include short-term lets (which are also absent). Giving Council's these powers would enable them to regulate the existence, extent and scope of short-term lets. It would allow them to adopt policies as to where in the City such activity should be allowed and clear guidance on whether or not to allow short-term lets in residential tenement stairs.
The First Minister last week at First Minister's questions agreed that this is a matter for the planning system and didn't rule out new powers.
It is important to point out that it is for the planning authority, which in Edinburgh would be the City of Edinburgh Council, to consider the evidence on a case-by-case basis on whether the principal use of a property had changed from residential to business. I know that some argue that new powers are required. I am not ruling that out.
All of this comes about, as we await the publication of a report by the Scottish Expert Advisory Panel on the Collaborative Economy to Scottish Minister. AirBnB is a member of this Panel and presumably knows what is in the final report and has been on manoeuvres arguing for a 90 day + festivals (so more like 150 day) ceiling and having an "urgent" meeting with City Councillors and officials on Monday morning.
AirBnB's (with its insider knowledge of the advice to Ministers) proposes that where a person owns a property and lets out a spare room all year round, then this limit will stop that. But it would abolish the full-time commercial short-term let market. To be clear, I don't agree that there should be no commercial short-term lets at all. I simply believe that it should be regulated and the Council's existing attempts to do this through the planning system has already shown that AirBnB's arbitrary limit violates Council's planning policy.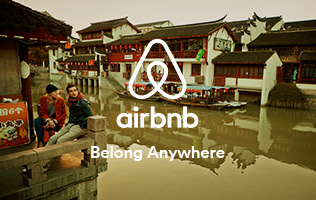 New Use Classes in the planning system would allow councils to set policy for sharing AND commercial as they see fit in their area, Our Briefing Paper elaborates on this. This will, of course differ between Edinburgh and more rural places, like Skye or Arran, but it provides local government with effective tools to manage and control this newly evolving commercial market.
AirBnB are welcome to have their views but one has to ask why they are not already putting in place the limits they advocate should be imposed. Above all, this is not their business. It is the job of Parliament and Scottish Councils to put in place a regulatory regime that makes sure that properties are used as homes first. The demands of the international tourism market and multinational companies should have no role in framing and determining the future of our communities.