Bono, Groupthink and Partners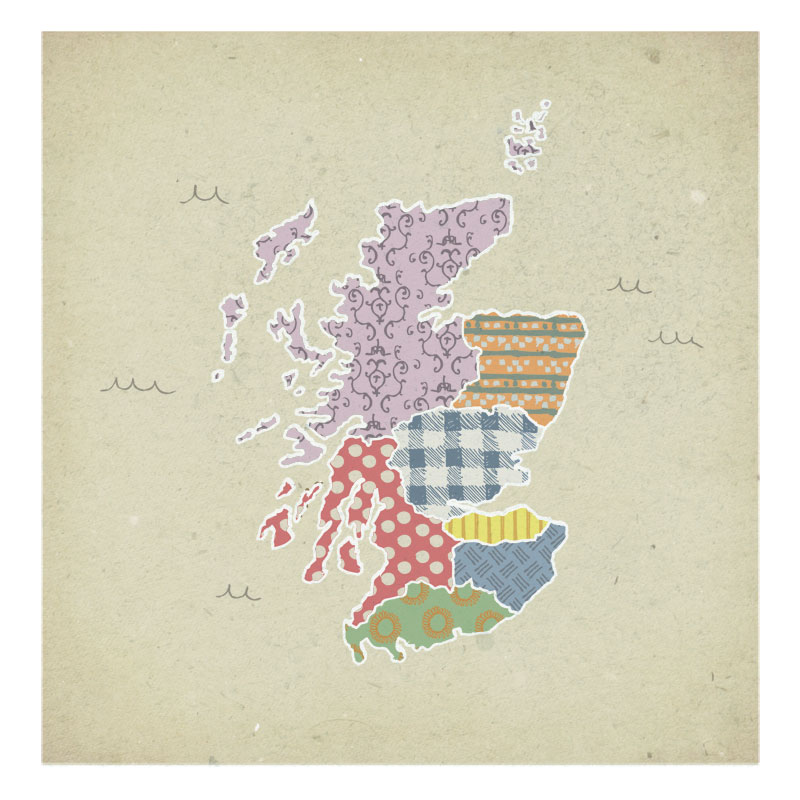 The race is on for the job, as Robin McAlpine has put it, that "no one wants". [1]
The three candidates to be the SNP's next Depute Leader will gather this Saturday at Airdrie Town Hall for the first hustings of the contest. However, as others have already observed, the nature of the contest does not exactly suggest that the party is in rude internal health.
Keith Brown and Chris McEleny have both already tried, and failed, to become the party's No.2. Julie Hepburn, although a respected activisit and former member of the party's National Executive Committee, has little profile. She also just so happens to be the wife of Jamie Hepburn, MSP and Minister for Employability and Training. If Scotland is a village, Scotttish politics must be a family.
Kezia Dugdale, Scottish Labour's former leader, newly-minted celebrity and honorary Shelia, is in a relationship with Jenny Gilruth, SNP MSP for the concrete jungle of Glenrothes. Jenny is Parliamentary Liaison Officer – bag-carrier, to you and me – to the Deputy First Minister, John Swinney.
John is married to Elizabeth Quigley, is a former BBC Scotland political journalist. While a reporter, Elizabeth was a frequent guest on the corporation's flagship political analysis programme, Newsnight, presented then as now by Kirsty Wark.[2]
Kirsty – owner of the best and most bizarre accent in British broadcasting after the incomparably eccentric Robert Peston – is married to Alan Clements, STV's Director of Content. Alan, one of Scotland's "most experienced, and successful, TV producers", [3] and Kirsty, one of Aunty's biggest big hitters, are close to fellow Scottish power couple, the McConnells.
Kirsty and Alan invited old friends Jack and Bridget to their Majorca holiday home for Hogmanay in 2005 [4]. This Spanish soiree caused something of a stooshie back home, where it did not go unnoticed that Jack was First Minister and Bridget was Chief Executive of Glasgow Life, Glasgow City Council's vast sports and culture arm.
Jack the lad, ever a man of the people, is now safely ensconced in the House of Lords. Bridget, meanwhile, was a member of the Organising Committee of the Glasgow 2014 Commonwealth Games, the bidding for which Jack had helped to set in motion and win. Sitting alongside Bridget on the Organising Committee was the familiar face of Archie Graham, stalwart of Glasgow Labour politics and Glasgow City Council's Executive Member for Culture and Sport. Archie is the husband of Johann Lamont, then-manager of the Scottish Labour "branch office" [5].
Jack, upon entering Bute House, was the subject of the most banal and obsequious political biography in recent memory, written by ex-Labour spin doctor Lorraine Davidson [6]. Lorraine, a one-time STV and BBC journalist now at the Times, is the ex-wife of the late Tom McCabe, Jack's Finance Minister in the then-Scottish Executive. Lorraine is now married to David Martin MEP, an experienced Labour parliamentarian who also sits on the First Minister's Standing Council on Europe.
David and the Standing Council report directly to the present occupant of Bute House, First Minister Nicola Sturgeon. Nicola's partner is Peter Murrell, Chief Executive of the SNP, the party which governs the country and which Nicola leads. The two most powerful people in Scotland not only share a postcode, they sleep in the same bed.
Also now reporting to Nicola is Jack's immediate successor as Labour leader, Wendy Alexander. In November, Nicola appointed Wendy to the Scottish Government's Enterprise and Skills Strategic Board, which advises it on economic policy [7]. Wendy, also a former Scottish minister, is the sister of the Plato of Paisley, Douglas Alexander. Douglas is a former MP, Secretary of State and Brownite apparatchik, now an occasional academic at Harvard [8] and, even more bizarrely, an adviser to Bono [9].
Wendy is now "Vice Principal (International)" at the University of Dundee [10] and married to Professor Brian Ashcroft, Emeritus Professor of Economics at the University of Strathclyde. Brian used to be Director of the Fraser of Allander Institute, where he remains one of the most quoted commentators on the economy in the Scottish press. Brian's new boss, and the Institute's current Director, is Graeme Roy. Until May 2016, Graeme worked for Nicola as the Scottish Government's Senior Economic Adviser and head of the First Minister's Policy Unit.
Nicola's close pal is Shona Robison, Cabinet Secretary for Health and Sport. Shona separated from her husband Stewart Hosie MP in May 2016. Stewart was until that point also Nicola's deputy in the SNP. Stewart's successor as the party's number two is Angus Robertson, now an ex-MP. Angus is married to Jennifer Dempsie, a key special advisor to Alex Salmond when he was First Minister. Jennifer, another ex-journalist, is now a lobbyist, helping to secure meetings for her clients with SNP ministers [11]. Her PR firm boasts of possessing "the best little black book [of contacts] in Scotland" [12].
Another of Alex's key advisors was a man named Kevin Pringle. Kevin joined Edinburgh-based "strategic communications company" – lobbyists, to you and me – Charlotte Street Partners (CSP) in 2015. CSPs refuse to publish their client list, but it reportedly includes some of richest and most powerful companies, landowners and institutions in Scotland [13].
CSP was co-founded by Andrew Wilson, another alumnus of the SNP SpAd academy. Former MSP Andrew is close to high finance and big business having worked for the Fred Goodwin-era Royal Bank of Scotland as Deputy Chief Economist and as Head of Group Communications at the height of the 2009 crisis. In September 2016, Nicola appointed Andrew to chair the SNP's Growth Commission, due to report soon, tasked with imagining Scotland's post-independence economy.
Andrew's one-time colleague and former CSP Partner is the journalist Chris Deerin. In 2016, Chris' superior during his time writing for the Daily Mail, Political Editor Alan Roden, was appointed Scottish Labour's Director of Communications by – yes, you guessed it – Kezia Dugdale! And so we return to where we began. I could go on.
Welcome to the absurdly small world of Scottish politics. If it all sounds very cosy, that might be because it is. Scottish politics is a place where everyone is on first name terms with "Willie" and "Kez"; where journalists call the Leader of the Opposition, an erstwhile Beeb reporter, "Ruth"; where "I'm with Nicola" is the actual slogan of an actual political party's actual election campaign.
For fear of rocking the boat – lest they destabilise the good ship Consensus – criticism is diluted, dissention is self-censored and rebellion is rare. Independent-minded backbenchers were already an endangered species when the late, great Margo MacDonald – herself the wife of a one-time SNP depute – was at Holyrood. They are now surely extinct.
Scottish politics is evidently a place where who you know, and where you come from, is lubricant for climbing the greasy pole. Dense networks of close familial and personal ties cover the zenith of government, academia, media and business – what we might call Scotland's "elite system".
This elite system is composed of networks which dominate individual parties, but also cross party lines and generate a bipartisan elite class. By marriage, blood and close professional relationships, the Scottish elite is bound together in the most intimate way. In a small country such as ours, it is perhaps inescapable that Scotland's elite is so intimate and incestuous. In a country of small towns and "a kent yer faither", it is probably fitting.
Of course, every country suffers from centralisation, cronyism and nepotism. It is most evident in authoritarian states like the Russian Federation, where so many of Moscow's richest and most powerful men just so happen to be old neighbours or ice hockey buddies of Vladimir Vladimirovich Putin [14]. But it blights our great, sprawling democracies too. A member of the Nehru-Gandhi family has governed India, the world's largest and most diverse democracy, for over four of the seven decades since independence in 1947. The United States has its Kennedys, its Bushes, its Clintons – and now its Trumps.
Scotland has its own political dynasties. Take the Sarwar clan, which handed down a seat in parliament from father to son like an old watch. Or the Ewing dynasty which saw iconic elder SNP stateswoman Winnie, her son Fergus and his wife Margaret all elected to the "reconvened" Scottish Parliament on the very same day. Annabelle later became the fourth Ewing to be elected, rising to ministerial office alongside her brother.
Clearly this phenomenon is not new. The German sociologist Robert Michels identified what he called the "iron law of oligarchy" over a century ago [15]. Michels wrote of the inevitability of elite rule in any organisation or institution in 1911, because of "tactical and technical necessities" [16]. Direct democracy is impossible; ordinary citizens of capitalism simply do not have the time, resources or insider knowledge to properly challenge power; and getting anything done requires devolving power to smaller, manageable groups. Michels concludes: "who says organization, says oligarchy" [17].
What, then, is perhaps more remarkable than the simple fact that this problem exists, is how peculiarly little comment or concern it has generated. Indeed, few seem to think of it as a problem at all. Mandy Rhodes has noted that Sturgeon and Murrell often make big decisions alone, together [18]. Kenny MacAskill's suggestion in 2017 that Murrell should step aside in the aftermath of the SNP's UK election losses, was the very first time that the notion that a husband and wife duo running a country could potentially be problematic was publicly aired by any SNP figure of note [19]. Even among rank-and-file members, questioning the wisdom of this arrangement remains something of a taboo, or a trivial, petty afterthought.
(Imagine, for a moment, if Philip May ran the Conservative Party. Or, if you can, Cherie Blair as Labour's General Secretary during her husband's premiership.)
Sturgeon has claimed that she would sack her husband ("If I thought it was merited"), but the likelihood of this coming to pass seems vanishingly small – and therein lies the problem [20]. Under what circumstances exactly is a spouse likely to conclude that the love of their life deserves the boot?
For some, this narrative is deeply uncomfortable (which, you would think, rather proves the point). They might counter-argue, somewhat implausibly in a country of over five million people, that they just so happen to be the best, or even the only, person for the job. They would also likely dismiss the critique as "getting personal", which the Scottish press has been commendably reluctant to do. Spouses of Scottish politicians have been relative non-entities compared to their English and American equivalents, where wives (and, unhappily, it is almost always wives) are wheeled out as political props with unseemly eagerness – before they are marked out by opponents for partisan attacks with disturbing relish.
This essay is not, however, an attack on individuals. Rather it is a questioning of the elite system which they have inherited and perpetuated. The concentration of political, social and economic power in fewer and fewer hands is not a private matter, but a political issue of vital public concern. This oligarchy – in the sense of government by the few – threatens our democracy, because it corrodes public faith in democratic politics, impedes social mobility and encourages a dangerous, and frankly dull, groupthink.
As Edward Herman and Noam Chomsky write in Manufacturing Consent, their influential 1988 analysis of the American media, elites inhabit a "system of presuppositions and principles that constitute an elite consensus, a system so powerful as to be internalized largely without awareness" [21]. Few within the system question its underlying ideologies or orthodoxies, far less the efficacy or morality of its very existence. Few members of Scotland's elite will see themselves as such, or perceive their social incestuousness as in any way problematic.
"system of presuppositions and principles that constitute an elite consensus, a system so powerful as to be internalized largely without awareness"
Gerry Hassan [22] and others have repeatedly warned of this elite consensus, which makes our politicians nervous of, or even hostile to, new and radical ideas. The fatal timidity of the McConnell Executive, like the reflexive caution of the second-term Salmond Government, was no accident. The cosy social democratic consensus between Labour and the SNP is no accident. This particularly Scottish brand of leftist conservatism is an fundamental feature of our politics; an inevitable product of both the narrow horizons of devolution and the incestuous elite system which profits from and governs it.
Living in the same suburban neighbourhoods; attending the same dinner parties; graduating from the same universities; marrying into the same family networks; sending their children to the same schools – this undoubtedly has a homogenising and corrosive effect on our politics. Politics is a battle of competing ideas or it is surely nothing.
Holyrood has become the establishment club for "Glasgow University debaters and lawyers" pined after by Donald Dewar, the Glasgow University debater and lawyer par excellence [23]. One in four MSPs, one in four Scottish MPs, half of all Scottish Government ministers and seven of the ten-strong Scottish Cabinet, including the First Minister herself, are alumni of this single institution. As the Herald observed, this means that "Glasgow University alone has more influence in Scotland than Oxford and Cambridge combined have in the UK" [24].
Is this the kind of country we want to be? Can we honestly say that this is what meritocracy, diversity or social democracy looks like? Are our horizons and our ambitions – is our very idea of Scotland – so small? [25]
The words of Hugh MacDiarmid, full of scorn, should be ringing in our ears: "Scotland small? Our multiform, our infinite Scotland small?"
*
[1] Robin McAlpine (2018) "Robin McAlpine: No-one wants to be SNP deputy leader – which should worry you", Common Space, 8 March 2018 https://www.commonspace.scot/articles/12478/robin-mcalpine-no-one-wants-be-snp-deputy-leader-which-should-worry-you
[2] Tom Peterkin (2001) "Swinney's photocall with his new girlfriend takes on a surreal air", The Telegraph, 2 January 2001 http://www.telegraph.co.uk/news/uknews/1336100/Swinneys-photocall-with-his-new-girlfriend-takes-on-a-surreal-air.html
[3] The Scotsman (2009) "Interview: Alan Clements – Independent means", The Scotsman, 8 June 2009 http://www.scotsman.com/lifestyle/interview-alan-clements-independent-means-1-1041496
[4] Matt Born and Auslan Cramb (2005) "Wark's holiday 'puts BBC in difficult spot'", The Telegraph, 6 January 2005 http://www.telegraph.co.uk/news/uknews/1480535/Warks-holiday-puts-BBC-in-difficult-spot.html
[5] BBC (2014) "Johann Lamont resigns saying role 'questioned'", BBC News Scotland, 25 October 2014 www.bbc.co.uk/news/uk-scotland-scotland-politics-29772670
[6] Lorraine Davidson (2005) Lucky Jack: Scotland's First Minister, Black & White Publishing: Edinburgh
[7] BBC (2017) "Wendy Alexander joins Scottish government advisory panel", BBC News Scotland, 27 November 2017 http://www.bbc.co.uk/news/uk-scotland-scotland-politics-42136451
[8] Harvard Kennedy School (2017) "The Belfer Center for Science and International Affairs: Rt. Hon. Douglas Alexander", Harvard Kennedy School: The Belfer Center for Science and International Affairs, 6 January 2017, https://www.belfercenter.org/person/rt-hon-douglas-alexander
[9] Jim Pickard (2015) "U2's Bono hires Douglas Alexander as adviser", Financial Times, 29 November 2015 https://www.ft.com/content/6babdf24-96b7-11e5-95c7-d47aa298f769
[10] University of Dundee (2017) "About: Ms. Wendy Alexander", The University of Dundee https://www.dundee.ac.uk/about/athenaswan/meetourrolemodels/executivegroup/mswendyalexander/
[11] Daily Record (2015) "Former SNP leader slams party candidate for her role in the process that secured £150,000 grant to support T in the Park", The Daily Record, 13 August 2015 http://www.dailyrecord.co.uk/news/politics/former-snp-leader-slams-party-6245811
[12] Daniel Sanderson (2017) "Former SNP aide boasts of her firm's 'little black book'", The Times, 17 February 2017 https://www.thetimes.co.uk/article/former-snp-aide-boasts-of-her-firms-little-black-book-pbxvp2dg7
[13] Peter Geoghegan (2017) "Charlotte Street Partners lobbying for Rupert Murdoch papers", The Ferret, 5 April 2017 https://theferret.scot/charlotte-street-partners-lobbying-for-rupert-murdoch/
[14] Emma Burrows (2017) "Vladimir Putin's inner circle: Who's who, and how are they connected?", CNN, 28 March 2017 http://edition.cnn.com/2017/03/28/europe/vladimir-putins-inner-circle/index.html
[15] Robert Michels (2001) Political Parties: A Sociological Study of the Oligarchical Tendencies of Modern Democracy, (trans.) Eden Paul & Cedar Paul, Batoche Books: Kitchener, Ontario
[16] Michels (2001) Political Parties, p. 241
[17] Michels (2001) Political Parties, p. 241
[18] Mandy Rhodes (2016) "Chapter 18: Nicola Sturgeon", Scottish National Party Leaders, Biteback Publishing: London
[19] Paul Hutcheon (2017) "MacAskill: Sturgeon's husband should be dumped as SNP chief executive", The Herald, 11 June 2017 http://www.heraldscotland.com/news/15340704.MacAskill__Sturgeon___s_husband_should_be_dumped_as_SNP_chief_executive/?ref=mrb&lp=1
[20] Paul Hutcheon (2017) "MacAskill: Sturgeon's husband should be dumped as SNP chief executive", The Herald, 11 June 2017 http://www.heraldscotland.com/news/15340704.MacAskill__Sturgeon___s_husband_should_be_dumped_as_SNP_chief_executive/?ref=mrb&lp=1
[21] Edward Herman & Noam Chomsky (1988) Manufacturing Consent, Pantheon Books: New York City, p. 302
[22] Gerry Hassan (2014) Caledonian Dreaming: The Quest for a Different Scotland, Luath Press: Edinburgh
[23] Ian Davidson (2015) "The fall of Labour in Scotland – in their own words", BBC News Scotland, 21 June 2015 http://www.bbc.co.uk/news/uk-scotland-scotland-politics-33198969
[24] David Leask (2016) "Revealed: former students of Scotland's 'ancient' universities control Holyrood", The Herald, 9 August 2016 http://www.heraldscotland.com/news/14668093.Revealed__former_students_of_Scotland_s__ancient__universities_control_Holyrood/
[25] Hugh MacDiarmid (1994) "Scotland small?", Complete Poems, Vol. II, Carcanet Press: Manchester
*