Staring Over the Water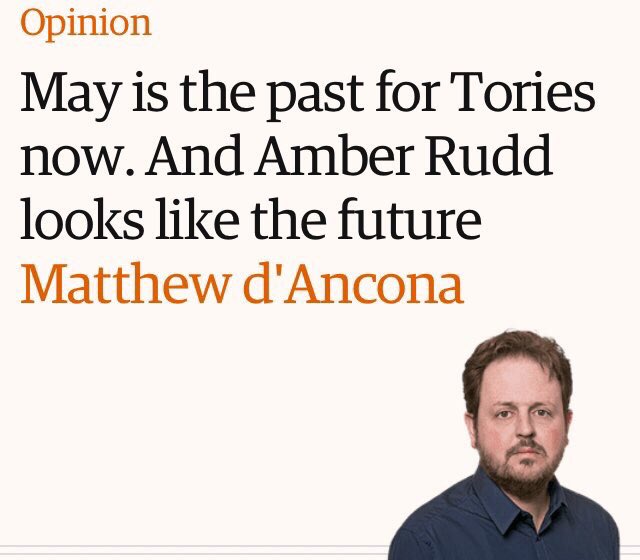 The Prime Minister and the Home Secretary have been caught lying about the racist policies they're now pretending to be ashamed of. This isn't a great moment for British democracy argues Mike Small.
The Conservatives continue their strong and stable government with the loss of another Cabinet Minister as Amber Rudd, exposed as a racist liar was, (eventually) forced to quit showing at least that their modus operandi of 'promise everything, deliver nothing and lie constantly' has some vulnerability to it. That's four ministers in six months. Rudd clung desperately to her post but was eventually engulfed by the absurdity of her position. Whilst this leaves her boss, who initiated the disastrous policy in a mood of relentless immigration zeal, beleaguered and isolated, she has been in that condition for over a year and sails blithely on, seemingly impervious to reputational damage. We know that the Prime Minister will not have the moral courage to stand down, so the question emerges of whether she is vulnerable enough to be attacked by her own colleagues to unseat her.
In all of this two things have become clearer. Whether we knew it before or not, its been revealed that the Conservative government is basically operating an immigration policy closer to that of John Tyndall and Nick Griffin than conventional Toryism. Forced repatriation was the policy of the BNP and the National Front from the 1970s and made them political pariah's outwith the far-right. They called for an end to non-white migration into the UK with non-white Britons to be stripped of citizenship and removed from the country. Initially, it called for the compulsory expulsion of non-whites, though since then it has shifted to advocate voluntary removals with financial incentives. In one sense then the Tories are operating a policy beyond this.
This is the extreme-centre tinged with ethnic nationalism and blighted by a high degree of personal incompetence.
This is where we are in 2018, if we've spent the last twenty years looking across the channel tutting at extreme-right parties in continental Europe such as Jörg Haider's Austrian Freedom Party and Jean-Marie Le Pen's National Front we've been ignoring our own festering racist political culture. Tut-tut, well here we are. We should do well to realise that this is not about some rogue minister but a carefully nurtured set of policy decisions.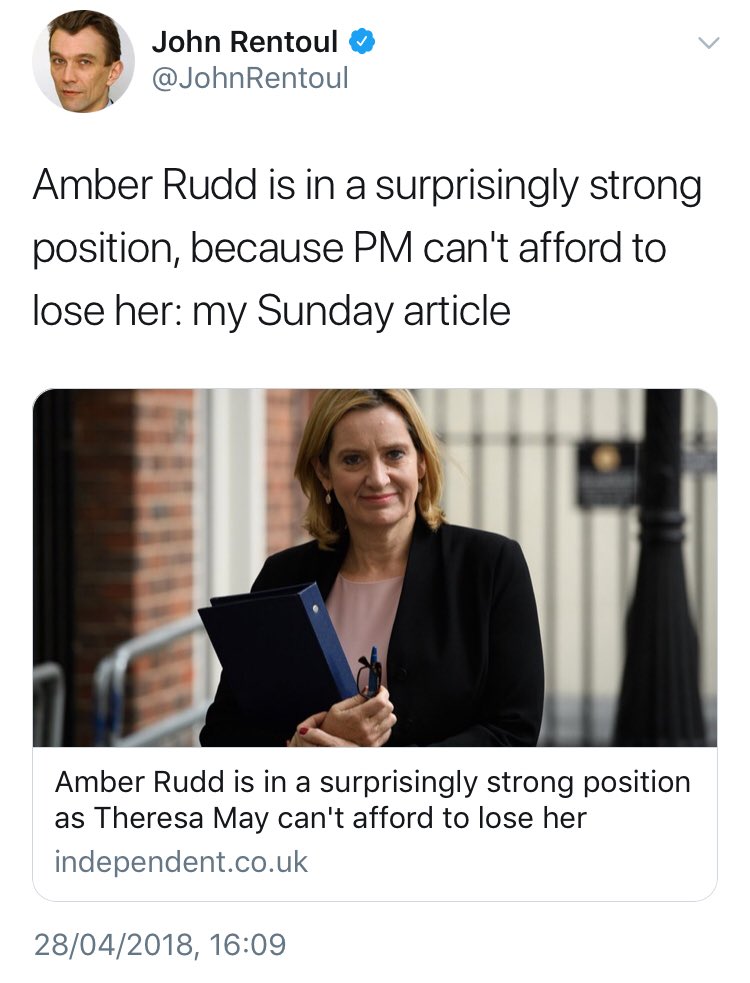 Who's Afraid of Michelle Wolf?
The second thing that's become clear is that if we've not been been looking disdainfully over at Europe with its terrible far-right extremism, we've been cranking our heads westward to poor scorn on the ridiculous Donald trump and his ridiculous America. But this weekend saw Michelle Wolf deliver a searing comedy routine to the White House Correspondents Dinner that has no British equivalent. Whilst insider journos like John Rentoul and Matthew d'Ancona were penning articles assuring us all was well, the Americans were engaged in some uncomfortable home truths. For while Wolf took aim at Trump's venal regime and didn't miss, she also took down liberal commentators and the hapless Democrats.
It was unrelenting: "And just a reminder to everyone, I'm here to make jokes. I have no agenda. I'm not trying to get anything accomplished. So everyone that's here from Congress, you should feel right at home."
"A lot of you might not know who I am. I'm 32 years old, which is an odd age: 10 years too young to host this event and 20 years too old for Roy Moore."
"Republicans are easy to make fun of. It's like shooting fish in a Chris Christie. But I also want to make fun of Democrats. Democrats are harder to make fun of because you guys don't do anything."
She went on.
"Now, there is a lot to cover tonight. There's a lot to go over. I can't get to everything. I know there's a lot of people that want me to talk about Russia and Putin and collusion, but I'm not going to do that because there's also a lot of liberal media here. And I've never really wanted to know what any of you look like when you orgasm."
"It is kind of crazy that the Trump campaign was in contact with Russia when the Hillary campaign wasn't even in contact with Michigan. It's a direct flight; it's so close."
Many people have said that Rudd has been being used as body-cover for the Prime Minister and its true she has been a distraction for the true originator of the Windrush debacle, but so to is the Lobby journalists and commentariat. While we mock America there is no forum in this country that would allow the loyal insider journalists to be mocked and castigated / or called to attention in the way Wolf just did. And please don't mention Have I Got News for You.
Rentoul called it wrong, defining Rudd's incredible behaviour he wrote yesterday:
"She misled the select committee all right, but who can say she did so knowingly? "Should have known" is not the same thing. Her defence is incompetence, but philosophically it is watertight."
Philosophically watertight. Sorry, who's the human-shield here?
Worse he rallied gushing implausibly with the feel of someone who just all of this not to be happening:
"… if we need an alternative prime minister who would take us out of the EU but keep us in a customs union, Rudd is, surprisingly, still available."
It's not all bad (it kind of is).
You could agree that, improbably, Yvette Cooper comes out of this well. You could argue that the Ministerial Code, updated in January, and which now says: "Ministers who knowingly mislead parliament will be expected to offer their resignation to the prime minister" actually worked. You could (and should) argue that the Guardian, and Amelia Gentleman in particular has done its job well in holding power to account [the pressure increased drastically on Rudd late on Sunday afternoon as the Guardian revealed that in a leaked 2017 letter to Theresa May, Rudd had told the prime minister of her intention to increase deportations by 10% – completely at odds with her recent denials that she was aware of deportation targets.]
But before we get too excited, actually read her letter. Its full of half-truths and self-deception. The Ministerial Code is such a low bar it's not a great victory. The Guardian's investigations have been good, but this is just what newspapers should do.
The Prime Minister and the Home Secretary have been caught lying about the racist policies they're now pretending to be ashamed of. This isn't a great moment for British democracy.
It's the policy of forced repatriation and deportation that we should be focusing on – not the personal implications for Rudd or Brexit.
The myth of liberal tolerant Britain is shattered by this. Change the policy not just the minister. So too is the myth of quirky rebellious upstart Britain with its outré unconventional comedy culture. Too often our press is craven and our comics are facile.
As Wolf praised Sarah Sanders so too can we praise Amber Rudd: "I think she's very resourceful. Like, she burns facts, and then she uses the ash to create a perfect smoky eye. Like, maybe she's born with it; maybe it's lies."