May 68 -May 2018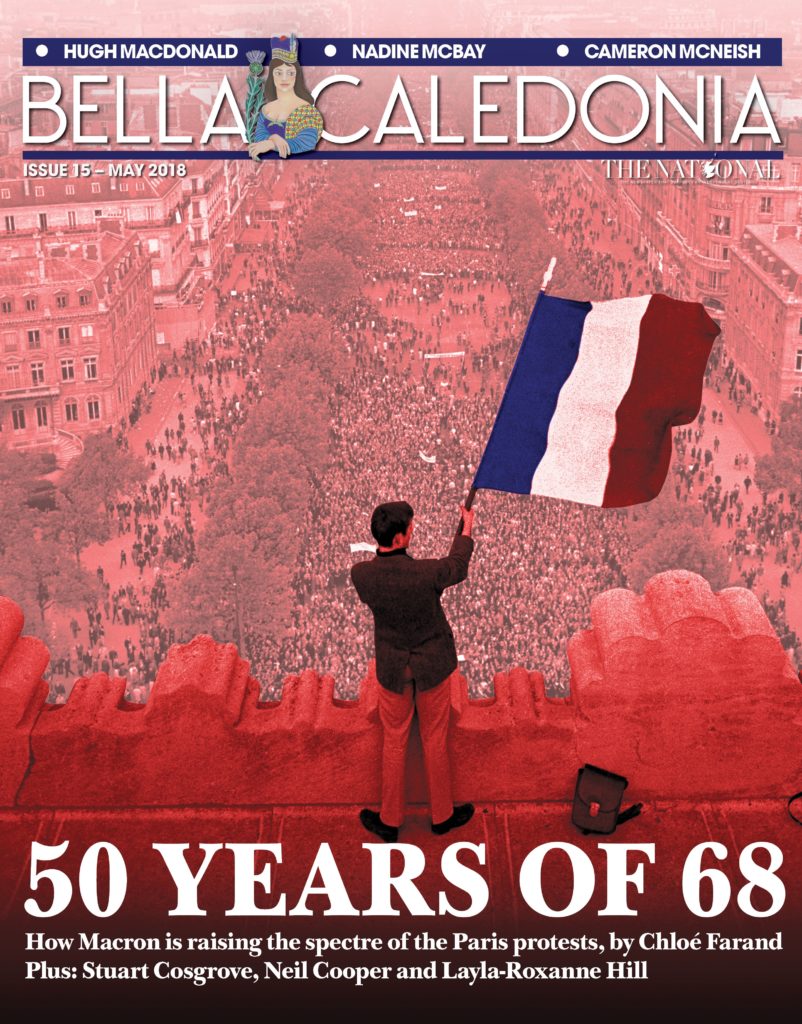 It's 50 years since the Paris protests of May 1968 which rocked the world and came to be emblematic of an era of counter culture, radical protest and revolutionary fervour. If the individuals of that time have been derided as sell-outs and the moment analysed to death it still holds a powerful place in collective memory. If it's a cliche to "know your history" its essential to know your social history.
It's important to weigh up victories and losses over time.
As George Kerevan has written:
"One anti-war demonstration in San Francisco was joined by hundreds of serving US soldiers in uniform, heralding an internal mutiny slowly crippling the American war effort. That year Muhammad Ali was stripped of his world boxing title for refusing to fight in Vietnam. And in April, America's inner cities burned as black Americans (many Vietnam veterans) rebelled in the wake of the assassination of Martin Luther King. In France, come May, a student uprising was met with extreme police brutality. To the shock of President de Gaulle and the cosy French establishment (which included the conservative Stalinist trades unions), the students were supported by young factory workers infected by the promise of revolution and a new society not bounded by consumerism and dehumanising assembly line jobs. A spontaneous general strike across France was followed by factory occupations and demands for workers' control of production. This was not nihilistic, populist protest as we know it today. Rather it was a veritable rising aimed at creating a new society from the bottom up."
But the year was not just about France in May. June 1968 saw the famous strike for equal pay by women workers at the Ford plant in Dagenham, which eventually led to the Equal Pay Act. July saw the Stonewall Riots in New York's Greenwich Village, which triggered the modern Gay rights movement.
Scotland was not immune from the politics of the era as some have suggested, somehow posted missing, a non-place existing in the frozen north, excluded from sexual or political revolution. Not only did the Malcolm Muggeridge affair act as a landmark for feminism in Scotland, but RD Laing, Kenneth White, Tom McGrath and Alexander Trocchi would be at the heart of the counter culture movement of Project Sigma and the 'Invisible Insurrection of a Million Minds' and of course Upper Clyde Shipbuilders was formed in February of 68 and would lead to the work-in of 1971.
In this issue Neil Cooper explores the Scottish dimension and influences from Lulu and the Proclaimers via Mary Hopkin and the Velvet Underground (among other diversions). Chloé Farand explodes the myths of Macronism as the ZAD protest community is smashed with the biggest display of state violence since – you guessed – May 68. Stuart Cosgrove takes us to the highs and lows of America that year, a year that brought us James Brown's 'Say it Loud I'm Black and I'm Proud' and Sly and the family Stone's 'Stoned Soul Picnic'. It was a year of soaring vision and innocence was well as a year of brutal state violence. It was of course the year that Martin Luther King was gunned down. Finally Layla-Roxanne Hill takes us over the shameful politics of Windrush and the institutional racism that haunts British policymaking today.
*
Get your copy free with The National today.