Scotland's Blockchain Democracy?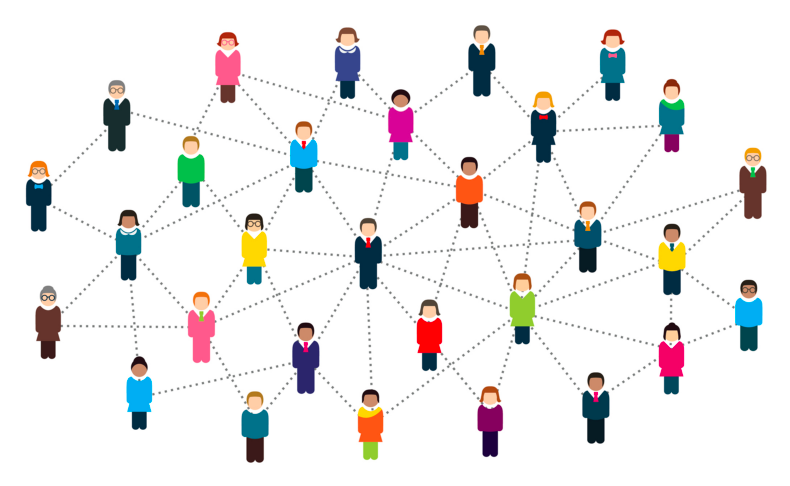 Scotland now has the potential to become the world's leading direct democracy country argues Nicholas Russell.
Reflecting on the 2014 referendum process, Scots were 21st century citizens, interacting with biased 19th century institutions, using 15th century voting systems.
And Scots voted in 2014, mostly, without taking reference to the official White Paper, upon which the vote itself was meant to be based. Most Scots had never even heard of any White Paper? It was indeed a book, 640 pages long.
So clearly, Scotland's Democracy (capital D), now needs to be propelled 600 years forward, and into the 21st century.
Today in 2018 it looks like there's going to be another viable alternative. It's called Blockchain Democracy, or as most people will simply come to know it, digital voting, or e-voting. And it's to be outlined systemically, as unhackable.
There's a very significant differential between where digital vote capability was at even 5 years ago, and where blockchain and cryptography security academics and engineers are now taking it today.
That new digital future for democracy, certainly appears to be absolutely centred on those two specific aspects – 'blockchain' and 'cryptography'.
Enough with the technical words, here's what Scots need to know. Clearly, there are very significant implications for Scotland's future.
In looking at replacing Westminster's archaic voting establishment, with our very own blockchain system capability here in our own country, the scope is thus far Scotland's digital technology takedown of the 21st century.
The recent 4 month Scottish government Public Consultation on Electoral Reform, concluded at the end of March 2018, and online voting trials were backed by many leading academics. The decision was then subsequently taken, to proceed with trials for a new digital future.
There are two huge advantages pertinent to Scotland, for switching from paper voting to digital. Firstly, an opportunity to improve our society and culture, by increasing digital inclusion. Secondly, scope to accelerate democracy itself.
There are truly amazing values for the demonstrated implementation, for Scotland's citizens. We are looking at very significant benefits for our economy, environment, innovation, and public services.
As at 2015, studies suggested 80% of Scots were digitally enabled. We'd do well to take digital lessons from Scandinavia. As one example, Norway already has 96% digital inclusion.
So, Scotland's government needs to quickly define how to close the digital attainment gap. Libraries have internet access? Some towns have no libraries! Could we see internet access created in supermarkets? Or is it simply a matter of ensuring that everyone has a smartphone? How about a wee tax discount, for everyone who democratically participates? Or should we maybe even do what they do in Australia, and make voting compulsory? C'mon Scotland, think radical and get digital exclusion fixed. And please do it now.
Scotland is truly blessed with the technology skills of teams of academics who can create a totally new digital ecosystem for all future democracy.
There are two particular centres of global academic excellence. These exist at Edinburgh University's Blockchain Technology Laboratory, and The School of Computing at Edinburgh Napier University. The world's first advanced blockchain identity laboratory, is about to be created within the latter.
Fundamentally, the future infrastructure for Scotland's e-democracy can be created and run here in Scotland. In entirety.
Scotland now has the potential to become the world's leading direct democracy country, and the academics now appear to be on the very threshold of that unparalleled success. A whole, clear, glorious new democracy lies ahead, if the final frontiers can be breached. However, academics will not define any success with their trials, until every part is to their satisfaction. Academic kudos now hinges on that closure, our thoughts and best wishes with everyone who is involved.
Digital revolution and radical change is about the need to re-evolve political, economic and social justice back into the hands of Scots, preferably through legislation and policies that make human sense.
New digital democracy platforms, could therefore become the biggest thing to happen in Scotland, for a very, very long time.
Any Scots who are desperate today, for another referendum?
We strongly recommend that you pause, and allow the blockchain academics and engineers time and space to trial the new digital systems.
Because by shifting from paper to digital, this can firstly enable more truth! The previously mostly ignored White Paper, becomes very slick, compulsory tickbox info pack downloads, distilled right down to the very factual essence of what is required. People will therefore know exactly what they are voting about. That, is progress. It is also, revolutionised democracy for Scotland.
Instead of people voting purely on their own perception of mainstream media, blockchain provides facts. It also removes bias and lies from mainstream media.
So who gets to define what is within the info pack downloads? An apolitical Ethics Committee, of course, is the answer. Ideally with a combination of academics, and us ordinary Scots as well.
Just one in seven Scots is happy today, with the British political system, a new study has claimed. So change it people! Blockchain democracy is exactly what we've been waiting for.
We require to focus collectively on how mainstream and marginalised Scots alike, can use blockchain technology and digital assets ethically, to create a new and abundant life.
In the very process of creating change, this can also stimulate the emerging community of developers and practitioners of 'blockchains for social good' applications.
Positive social change can be brought about, with brand new solutions for decentralising, as well as disintermediating processes. Providing there is strong governance.
By virtue of today's circumstances, the case for blockchain democracy therefore grows stronger and even more compelling, by the day.
Subject to the successful trials, there is now going to be an opportunity for Scotland's government to very carefully consider how modern era technology can be used to measure opinions in Scotland, on a national level. There are potentials for digital inclusion and democratic participation, in terms which are absolutely unprecedented.
800,000 Scots never participated in the 2014 referendum. Let's please consider holistic digital inclusion, for all.
Given what Scotland's citizens have been subjected to over recent years, it is clear that the digital democracy revolution also has great capability to be a dictatorship of the exploited, against the exploiters.
Scots must also now create totally new systems to counter the social media perils of targetted online adverts and psychographics. Education via modern technology is only one answer to many new challenges.
Based upon all accumulating facts and figures, we'd like to suggest that Scotland's number 1 prioritised debate today, is no longer about having a referendum. It's about switching from paper to blockchain digital, in order to have a better referendum process.
And there's no need for it to be a YES or No question about Independence. Why not ask Scots another question, 'Do you wish to see Full Sovereignty and all of Scotland's powers restored back to Scotland's people?', is surely a more relevant 21st century question?
By all means, call it a referendum if you wish. It could also perhaps be re-named, as 'an Online Register'.
Ground-breaking digital technology can certainly support decentralised methods for achieving consensus on Scotland's future.
In Scotland's case this is also now very much about our own government providing their best democratic accountability, by using the most relevant modern technology.
In the Western world today, we all process incredible amounts of daily information. As a generality we think too much, and we feel too little. In considering the digitalisation of democracy, and the associated machinery, it is of paramount importance that we apply humanity. More than complicated digital information pack downloads, we need simplicity, kindness, and gentleness. These are the qualities that modern democracy should aspire to.
The digital democracy revolution, most importantly, can be a revolution in sentiments, manners and moral opinions.
On that basis, Scotland's government surely firstly needs to finance and create a brand new government department, to physically implement, oversee, and then continue to evolve all direct democracy technology.
And if Scotland does the things that we are now capable of, we will literally astound ourselves.
For accumulated quotes about e-voting, from Scotland's academics, politicians, newspapers, and business community, please visit Yes Day Scotland here.
*
References:
YesDayScotland and Business for Scotland Blockchain Trilogy
1 GENERAL
How Blockchain technology can transform voting in Scotland
http://www.businessforscotland.com/blockchain-technology-can-transform-voting-scotland/
2 ACADEMIC
Blockchain academics define a new future for democracy in Scotland
http://www.businessforscotland.com/blockchain-academics-define-new-future-democracy-scotland/
3 MP
Trust is timeless; so is blockchain the future?
http://www.businessforscotland.com/trust-is-timeless-so-is-blockchain-the-future/
YesDayScotland Case Study
#Project1Million
https://yesdayscotland.wordpress.com/2018/04/07/how-to-create-one-million-new-scotland-yessers/
Scotland's 2014 White Paper
http://www.gov.scot/Publications/2013/11/9348/0
Online voting trial in Scotland backed by leading academics
http://www.bbc.co.uk/news/uk-scotland-scotland-politics-43465670
Scottish Government: E-voting pilots will go ahead
https://webrootsdemocracy.org/2018/03/28/scottish-government-e-voting-pilots-will-go-ahead/
Edinburgh University Blockchain Technology Laboratory
https://www.ed.ac.uk/informatics/news-events/stories/2017/beyond-bitcoiniohk-and-university-of-edinburgh
Professor Aggelos Kiayias, director of the Blockchain Technology Laboratory at the University of Edinburgh
http://www.kiayias.com/Aggelos_Kiayias/Home_of_Aggelos_Kiayias.html
School of Computing, Edinburgh Napier University
https://www.napier.ac.uk/about-us/our-schools/school-of-computing
World's first advanced blockchain identity lab to be built in Edinburgh
https://securitybrief.eu/story/worlds-first-advanced-blockchain-identity-lab-be-built-edinburgh/
Digital trials, e-voting in Scotland, via Professor Bill Buchanan OBE.
'The future … is likely to involve blockchain infrastructure and advanced cryptography'
https://www.linkedin.com/pulse/e-voting-scotland-prof-bill-buchanan-obe-phd-fbcs?articleId=6391600184555565057#comments-6391600184555565057&trk=prof-post
Edinburgh's Wallet Services are the Scottish government public infrastructure blockchain partner
https://www.wallet.services
Digital Exclusion is Still a Huge Issue in Scotland
https://digit.fyi/report-finds-digital-exclusion-is-still-a-huge-issue-in-scotland/
One in seven Scots is happy with the British political system
http://www.thenational.scot/news/16193208.Just_ONE_IN_SEVEN_Scots_are_happy_with_the_British_political_system__claims_new_study/?ref=twtrec
The Chair of European Parliament's science and technology options assessment panel, says blockchain is 'pioneering, forward-looking, less bureaucratic, more trusted, more democratic and gives control to the citizens'
https://www.theparliamentmagazine.eu/articles/opinion/blockchain-pioneering-and-more-democratic