Beyond Oil, Beyond Status Quo Britain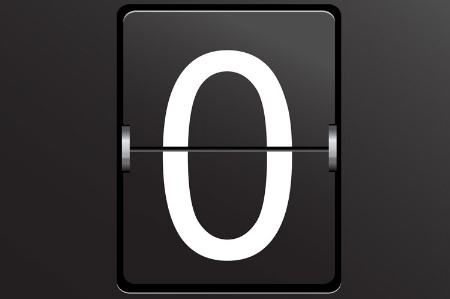 The much awaited (and shambolically launched) Growth Commission is a change of mood music from Euphoric Trance House to Grime. It is a bold effort which as its most basic level, as the First Minister has stated: "shows that Scotland is a wealthy nation with huge resources, encompassing our traditional strengths in innovation, hi-tech sectors … and perhaps above all our strength in human capital, with a highly educated population. It also shows that despite those enormous strengths, similar-sized nations have performed better over decades – all of them independent but most of them with fewer resources than us." That is the starting point of everything, it is the base-facts around which the entire case for independence is made, and it is largely undebateable.
The two most important (and potentially transformative) notes within the cautious pragmatism of the Growth Commission are:
1. An admission that as North Sea oil and gas revenues dwindle, the report assumes North Sea Oil and Tax revenue at 'Zero'. 
2. The report "explicitly acknowledges an independent Scotland can have its own currency and that this is a perfectly reasonable, credible and rational proposal." 
These two beacons are areas around which a progressive Yes2.0 can organise. The first is a long-overdue departure from 1970s politics, an ecological awakening and an act which at a single blow removes a key argument of the No campaign ("You are basing your future economy on a wildly fluctuating volatile commodity". "Er, no we arenaee".) It is based on the reality of the Carbon Bubble). 
These are vital advances in a process of disentangling the failures and weakness of the 2014 case for independence and making  a serious case for the future.
In a more practical everyday political sense, the report will also present some real difficulties for the opposition in Scotland (and beyond). A point quickly realised by Nicola Sturgeon who has said: "As the Fraser of Allander Institute said, this report not only puts forward challenges to me and the Scottish Government, it also represents a challenge to other political parties. They too need to set out their vision for Scotland and how they seek to deliver economic prosperity in the years ahead".
Much of the immediate responses from Unionist parties have been infantile. Richard Leonard's platform and utterances seem to be in perpetual disarray, whilst Ruth Davidson's ongoing personal brand campaign seem to have just replaced faux-khaki for Babyccino in place of any serious politics. In that context it can be argued that the new realism is going to be much more difficult for the Unionist alliance to combat.
But if there is much that is politically clever and strategically long-term useful, there is also much that is seriously 'awkward'. These can be summarised into three issues: timelines; triangulation; and concepts of growth.
Timelines
No doubt some of the nationalist fringe will be swallowing this whole and already taking aim at anyone critical of these new proposals. But it's extremely difficult to reconcile the timeline of those advocating a referendum today or tomorrow (or preferably yesterday) and those reading this report. This report tells us that there is no referendum around  the corner this year or next. It will be interesting to see those who combine supreme deference to the SNP with the clear reality that the plan is soft and steady and 'no time soon.' There will either be some extremely quiet foot-soldiers as this reality dawns, or the gap between party pragmatism and grassroots impatience will widen.
Caution and Triangulation
The report will be lauded by: the Centrist Dad commentariat (a crony network which surrounds Andrew Wilson like a comfort blanket); those who blame the "left" for (well almost everything), couldn't place themselves on a political map and will be joyous at this new "pragmatism"; and those that are operating at a level now of Yes as a Faith-Belief rather than a political project.
But there is much in the whole trajectory of the project, and in the understanding of the world that is deeply problematic.
Much of it is back to front.
As George Kerevan writes: "The Growth Report implies we need to "fix" economy, deficit etc. before we can have own Scottish currency. Actually, we need own currency to deal with an economy warped by bad Westminster management."
Caution and triangulation and 'mainstreaming' used to win UK general elections, but it doesn't any more, and this isn't an election.
Degrowth
If we take a wider lens than the Anglo-British crisis of Brexit, and the internal politics of post-2014 Scotland, we see a world dominated by multiple crisis of soaring inequality, resource depletion, mass extinction, food precarity, economic instability, and climate crisis.
In what world does an ongoing fetishisation of a "growth economy" offer a solution to these problems? In the scrabble to denounce / support / analyse the Growth Commission, it's important to step back and question the concept of growth itself.
"Degrowth (French: décroissance) is a political, economic, and social movement based on ecological economics, anti-consumerist and anti-capitalist ideas. It is also considered an essential economic strategy responding to the limits-to-growth dilemma (see The Path to Degrowth in Overdeveloped Countries and post-growth). Degrowth thinkers and activists advocate for the downscaling of production and consumption—the contraction of economies—arguing that overconsumption lies at the root of long term environmental issues and social inequalities."
In Doughnut Economics: Seven Ways to Think Like a 21st-Century Economist, Kate Raworth reminds us that economic growth was not, at first, intended to signify wellbeing. It's became the way we measure everything. More growth is good, most growth is best. This doesn't work and is environmentally unbelievable. It operates at a realm of fantasy.
The aim of economic activity, she argues, should be "meeting the needs of all within the means of the planet". Instead of economies that need to grow, whether or not they make us thrive, we need economies that "make us thrive, whether or not they grow".
Doing this means changing our picture of what the economy is and how it works.

This is, at a profound level, a leadership failure. As the writer George Monbiot has written:
"The most they tend to offer is more economic growth: the fairy dust supposed to make all the bad stuff disappear. Never mind that it drives ecological destruction; that it has failed to relieve structural unemployment or soaring inequality; that, in some recent years, almost all the increment in incomes has been harvested by the top 1%. As values, principles and moral purpose are lost, the promise of growth is all that's left."
Instead of more and more from less and less as a credible option, the degrowth of doughnut economics steps away from a world where the growth fantasy is entertained and instead argues we are more than workers and costumers and exist in a real world.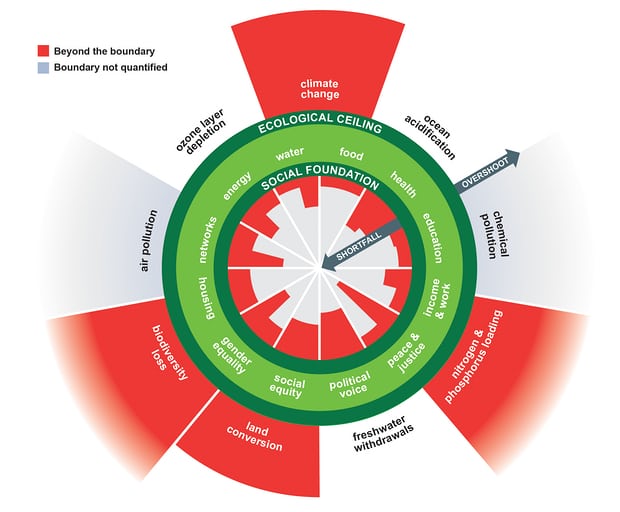 A Degrowth Commission
The commitment to a Scottish investment bank is a vital part of the transformation needed that aligns Scottish independence with an ecological future. It is about creating a Just Transition and a process of creating a new economic understanding.
We need to build institutions which conserve and regenerate resources rather than squander them. Our state-owned bank could invest in projects that transform our relationship with the living world, such as affordable housing, zero-carbon public transport and community renewables. New metrics could measure genuine prosperity, rather than the speed with which we degrade our long-term prospects and consolidate wealth in the hands of a tiny minority.
Instead of economies that need to grow, whether or not they make us thrive, we need economies that "make us thrive, whether or not they grow".
If there is much to disagree with in the Growth Commission, there is much to commend it in tone.
This is a serious document which is as far from Brexit propaganda and Trumpism as you could hope. If there are elements which come from a different political background that I think is profoundly wrong, it is written with an intent that can be engaged with. The Yes movement should develop its capability to have disagreement and acknowledge difference. We can do this as we debate what "Growth" means, who it's for and how it can be understood. A Degrowth Commission would help that process. In the meantime we can leave the wreckage of the language of Trump-Brexit behind and try to build a politics of restoration.