Climate Change and Disrupting Westminster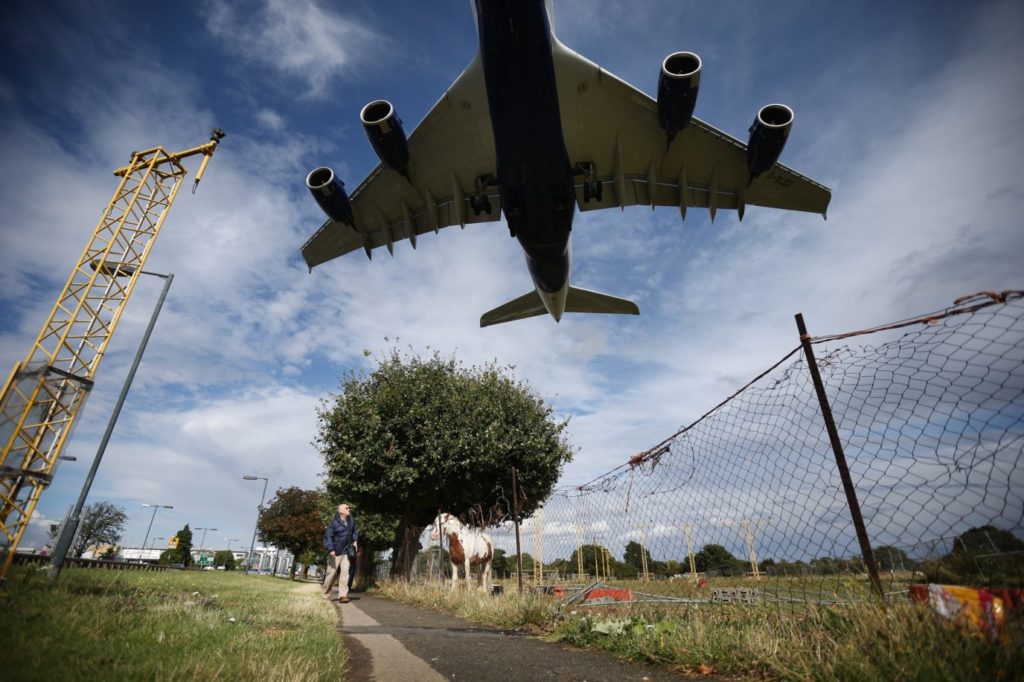 How does anyone in Scotland benefit from a third runway at Heathrow? How is this in anyway in alignment with Scotland's (much vaunted) climate change emission targets? Why would the SNP ally themselves with the DUP and the Tories?  The government's latest figures foresee aviation emissions rising by 7.3 million tonnes CO2 by 2030 if a third runway is developed at Heathrow airport — equivalent to the annual CO2 emissions from Cyprus. If the SNP MPs at Westminster want to be disruptive they should take the opportunity to skewer the Tories on Heathrow and deliver a massive victory for the environment.
MPs are expected to vote on the UK government proposals next Monday and ministers at Holyrood are going along with the Conservatives in the widely debunked claim that "a new third runway is deliverable within its international carbon commitments".
Cait Hewitt, Deputy Director of the Aviation Environment Federation, said:
"The Government's own forecasts show Heathrow expansion sending UK aviation CO2 emissions well beyond the limit that the CCC recommends. She said: "It's impossible to see how any increase in airport capacity could be compatible with the more ambitious target set by the Paris Agreement."
Glasgow's Green MSP Patrick Harvie said:
"The SNP now finds itself in a situation at Westminster where only they, the DUP and the Tories have a policy of supporting a new runway at Heathrow. Rarely do we find Scottish ministers in complete agreement with their UK counterparts, but bizarrely in this instance the Scottish Government admits it is relying on, and is satisfied with, the UK government's complacent view of the carbon emissions that will come from expanding Heathrow Airport."
"Green MP Caroline Lucas has shown, and now Labour's shadow transport secretary agrees, that constructing a new runway at the London airport would be 'incompatible with our environmental and climate change obligations'. We know the Tories can't be trusted on climate change, so why are SNP MPs ready to vote with them?"
Carbon emissions from the aviation industry must not rise if the UK is to meet its legally-binding climate change targets, according to the government's independent climate advisers.
In a letter to Transport Secretary Chris Grayling following his statement on the government's airport policy, the chair and deputy chair of the Committee on Climate Change (CCC) wrote:
"Aviation emissions at 2005 levels in 2050 means other sectors must reduce emissions by more than 80%, and in many cases will likely need to reach zero. Higher levels of aviation emissions in 2050 must not be planned for, since this would place an unreasonably large burden on other sectors."
Heathrow expansion flies in the face of efforts to tackle climate change. As Friends of the Earth Scotland have said:
"The UK Government's proposal now needs to be approved by the Westminster Parliament. The Government has a minority of MPs and many Conservatives oppose this disastrous scheme. The votes of the 35 SNP MPs are likely to be crucial in the final decision."
Go here to back their campaign and ask Nicola Sturgeon and the SNP's Westminster leader Ian Blackford to tell SNP MPs to vote against these plans. 
Photo credit by Peter Macdiarmid/Getty Images.