The NHS: Smoke, Mirrors and Sleight-of-Hand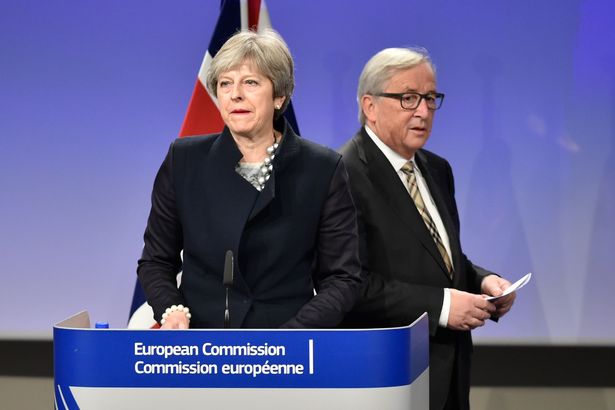 Theresa May has announced a £20Bn uplift in NHS England budgets over the next few years: which the PM presented as a 'Brexit dividend', neatly responding to the '£350m-per-week- on-the-side-of-a-bus' stunt, which so promptly disappeared, post-referendum – until the week-end. It has been brought back from the dead as the May Government desperately tries to rally popular support as it tries to plot its way through, and survive, a looming House of Commons extinction moment.
The Chancellor Philip Hammond, had a robustly dismissive view of the 'Brexit dividend', only in January:
"Economic confidence is suffering due to the UK's impending withdrawal from the EU, Philip Hammond has said, as he pointedly knocked down demands from Boris Johnson for a "Brexit dividend" for the NHS, in a sign of growing divisions within the government." (Guardian, 23rd January, 2018).
Hammond seems suddenly to be whistling a different tune now; only he isn't. The "dividend" may in fact come partly in the form of a tax, perhaps more accurately described by everyone now as a 'Brexit penalty':
"Hammond is not convinced. He might yet try to muddle through without a tax rise, relying on economic growth (even though it is running at an anaemic 0.1 per cent according to figures out today) or, more likely, higher borrowing. But this course might limit the NHS boost to around 2 per cent, which would not even keep its head above water." (Andrew Grice, 'The Independent', 25th May, 2018).
The PM 'clarified' her interpretation of the 'Brexit Dividend' in a way that now seems to reflect Hammond's earlier opinion. "By 2023/24 the NHS England budget will increase by £20.5 billion in real terms compared with today. That means it will be £394 million a week higher in real terms. So, the NHS will be growing significantly faster than the economy as a whole, reflecting the fact that the NHS is this government's number one spending priority …. Some of the extra funding I am promising will come from using the money we will no longer spend on our annual membership subscription to the European Union after we have left. But the commitment I am making goes beyond that Brexit dividend because the scale of our ambition for our NHS is greater still.So, across the nation, taxpayers will have to contribute a bit more in a fair and balanced way to support the NHS we all use'." (PM speech, gov.uk; 18th June, 2018).
This is now, at best, a 'semi-Brexit dividend'. In fact, as the IFS has already robustly stated; there is no Brexit dividend, a view delivered dismissively in a sharp Paul Johnson tweet:
"Extra spending can't be funded by Brexit dividend.
1) Govt has accepted Brexit will *weaken* public finances by £15bn pa
2) Financial settlement with EU plus commitments to replace EU funding already uses up all of our EU contributions in 2022
There is no Brexit dividend" (Paul Johnson, Tweet; 17th June 2017)
Johnson followed this up with a robust and almost contemptuous dismissal of the May "shenanigans" with the 'figures' in Sky News and BBC Daily Politics interviews. The £20Bn will rather rely on higher taxes or higher borrowing; and this is the key to what the May Government actually intends to do.
The Conservative Government may resort to some new taxation (but likely to be at a level of tax increase principally to provide cover, a smokescreen, a mere gloss to deflect attention from their greater reliance on borrowing). The Government will borrow. It always does, 'when the chips are down'. The problem is ideological. The Government is committed to an ill-informed Neoliberal interpretation of the economy that relies on two bad arguments: that some gullible politicians even actually believe: the bad arguments are popularly peddled with the plausibly misleading phrases 'tax and spend' and 'the household budget economy'. Both phrases are false, because households are not like Governments, at all; and in reality spend must precede tax. If you think the household is in precisely the same position as Government, then try issuing you own currency from your home, or taxing the people with whom you carry out your financial transactions. If you are still baffled, then I suggest you watch the US economist Stephanie Kelton's recent explanatory London video here (and watch it all): (or read Randall Wray, Anne Pettifor or Bill Mitchell – just google the names).
Theresa May is doing precisely what the Neoliberal political ideologists always do when their disastrous economic policies fall apart; as they inevitably do. They do precisely the opposite of what they claim to believe. The borrow; and they do it in the confident knowledge that the media, and much of the opposition is too gullible, or seduced by the ideology, to draw attention to the wholesale disingenuity of their disingenuous position. Look for example at the National Debt, 2000-2017. The Conservative ideologists first warned of imminent doom if the National debt grew rapidly after 2007. They also claimed it was the public sector that caused the problem. Doom did not materialise, and the National Debt has almost tripled since 2007/8; an increase largely caused by the nationalisation of private debt losses in the financial sector after the Crash; with the pain transferred wholesale to welfare, largely as a punishment; most of this borrowing policy carried out alone or as the dominant partner in a coalition, by the Conservative Party (the feeble, ineffective Osborne policy of actually following official ideology in monetary policy, collapsed ignominiously in 2012). [Graph HERE] (Statista, 2018).
Far from reminding the public of their warnings of doom beyond catastrophe by borrowing, the Conservatives have blithely forged ahead with a Brexit policy that guarantees serious economic problems in the immediate future, and an inevitable need to borrow. Problems they well understand, and that underpin their almost catatonic inability to decide on any Brexit programme at all. They can only undertake such an enterprise because they know their warnings are misleading.
Now you may wonder why, if they do not observe their own fundamental beliefs, why do they continue to proclaim them? Now that is a real question, that goes beyond the smoke, mirrors and sleight-of-hand. Why do they do it? Cui bono?
Do not rely on a straight answer from Theresa May. Dominic Grieve probably thought he had a straight answer from Theresa May only last week, but like everything else that emanates from this Conservative Government, it does not last the passing of day into night.