Where Now for Catalan Independence?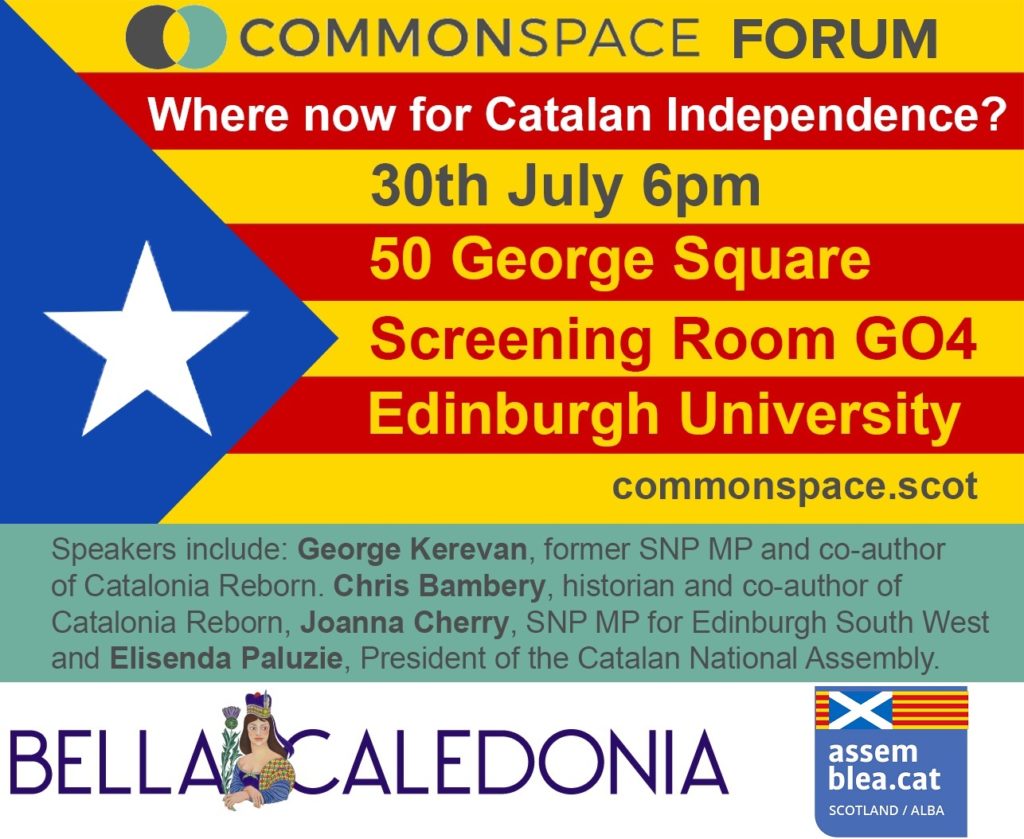 Former Catalan Education Minister Clara Ponsati was due to begin a trial in Edinburgh on 30 July, but the Spanish Supreme Court has now dropped extradition charges against exiled pro-independence Catalan leaders.
Despite this, nine political prisoners remain locked up in Spanish prisons on the same charges as those exiled. Those exiled are not allowed to return home.
CommonSpace will be co-hosting an event on 30 July alongside Catalan National Assembly Scotland (ANC Scotland) to celebrate the defeat of the extradition charges, and to begin discussions about how we can campaign to allow the exiled to return home and to release the political prisoners. We'll be discussing:
– How does the new Spanish Government change the situation?
– Will the political prisoners and those exiled be freed?
– What should the Catalan independence movement learn from the experience of last year's referendum?
Speakers:
George Kerevan, former SNP MP and co-author of Catalonia Reborn
Chris Bambery, author of People's History of Scotland and Catalonia Reborn
Joanna Cherry, SNP MP for Edinburgh South West.
Elisenda Paluzie, President of the Catalan National Assembly.
Come along and join in the debate. Ticket cost goes towards room booking and travel expenses for Elisenda.
Visit CommonSpace.scot to follow our latest coverage on Catalan and Spanish politics.