Salmond and the shadow of Scottish masculinity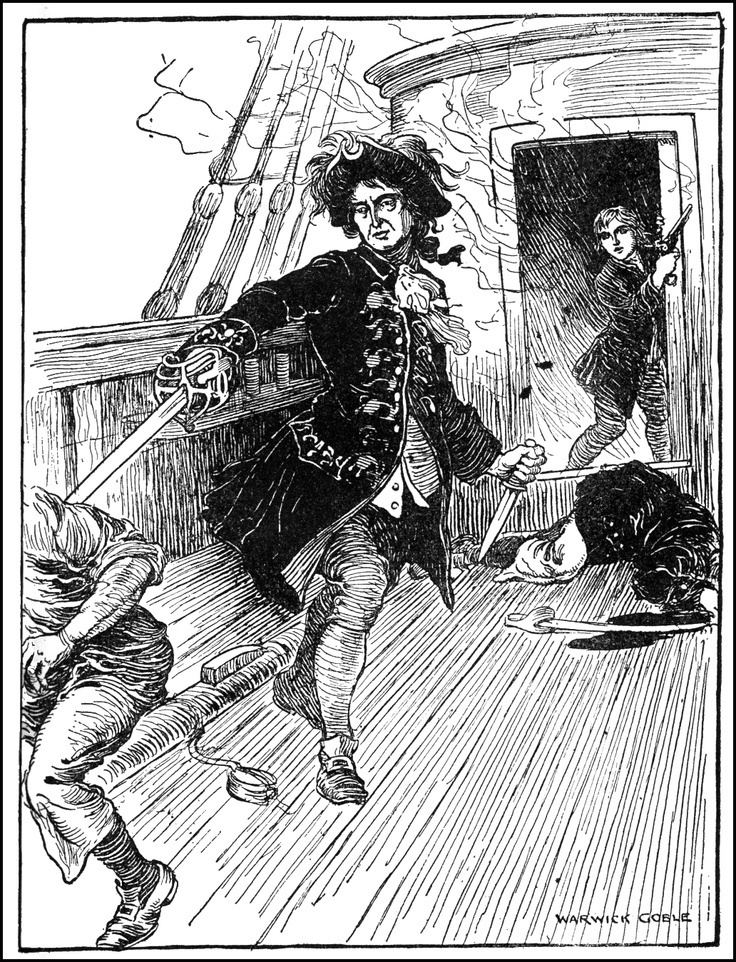 The topic of Scottish masculinity has been done to death, its every whim shaken down to be scrutinised in minute detail. Post-industrial or old romantic, the slighted Scottish male stares at you from a thousand well thumbed set texts on the Scottish curriculum. He croaks for attention in ever more decrepit op-ed columns. He asks obtuse long-winded questions at public events. He is easily offended, monumentally self-indulgent, and ever present. I don't want to write about him, but he is still very much with us.
I don't really want to say anything about the Salmond story either, but when the world of Scottish politics was upended by a series of unprecedented events last week, something of their significance was overlooked. There is an unusual weight to the whole affair, due to the difficult legacy of our attitudes to masculinity and heroism in Scotland, and the question of whether a new political generation can establish itself on its own terms.
As far as the events themselves go, the pattern is now familiar enough. A story about two women with a complaint against a former boss, is told as the story of one man's fight. When the First Minister herself responded, foregrounding the experience of those women and the substantive nature of their complaint, again the focus was dragged back to the one man, unbowed, flaunting his political base. In linking up a personal claim to innocence and demand for redress to the cause of Scottish independence, a great wave of anger was mobilised.
It drew on currents that already exert a strong pull amongst some online nationalist communities. Currents which say that independence must be sealed-off from all fadish concerns of the moment, questions of gender foremost among them. The cause must be as straightforward as it is virile. It is not so much Salmond himself, but the great edifice of the slighted Scottish man that now hoves into view, demanding satisfaction. It is his trial of strength, his great measuring up. "Scotland small?" Not with such big beasts in its environs. The slighted Scot is so used to crowding out other perspectives, he will fight the strangest fights.
Whether or not there is a "civil war" brewing within the SNP, as the headlines and hashtags fret over, this story is, undoubtedly, part of a war. A war to be heard. A war that began with a revolution half a century ago over the rights of women to assert control over their bodies. A war that – in the form of the far-reaching global implications of #MeToo – means that things will never be the same again.
Salmond's dramatic response speaks to a wider set of anxieties around emasculation, in a nation so fond of wallowing in its wounded pride. Nationalist or not, the slighted Scottish male must not allow demands for accountability to interrupt the licking of his own wounds and the nurturing of his own sense of being particularly wronged by events. A compliant rebel, a cowering lion, stottering between fits of intoxicated grandstanding and black self-loathing, the slighted Scot still tells his own story. Take that from him and what is he?
*
You could aye see the boyish gleam at derring-do in Salmond more than most politicians: a sharp eye for the historic being a prerequisite for the difficult, at times impossible, task that the would-be father of the nation long laboured at. For many, Salmond offered something very rare in contemporary politics: o'erleaping cynicism, he brought something with him from another age. A sense of mission, a larger-than-life-in-our-times quality, the welcome candour of conviction.
Undoubtedly a special, precocious boy, doted on, he would need a boundless imagination. How else would it be possible to pursue an often obscure cause in all the drafty kirk halls, agricultural fairs and damp seaside conferences that marked the wilderness years of the SNP? As it turned out, the adventurous spirit paid off, in quantities far greater than anyone foresaw.
For there was something there in the picture books — derided as romance that was only fit for children — that instilled a version of history that resonated. Something to rise up for, a righteous cause. In the boy's mind, as in the man's, the place could be transformed, the drab pulled back to reveal a long-concealed more colourful view. Peopled with the great half mythical men of yore, but also where you came from. Try-Try-Try-Again.
But no one grows up without profound moments of disenchantment with the heroic. Those who don't become trapped by it. In this way, the slighted Scot is fated to swing back and forth endlessly between the Alan Brecks and the Begbies of this world. Both equally impossible figures: bonnie fechters fighting the wrong battles after the war is lost.
Besides, the stories were always half stories, obscuring centuries of lives just as remarkable, that happened not to be masculine. All of those years of silencing cannot be shrugged off lightly. The old Scotland, where women, queers and people of colour had to be shut out, casts a long shadow.
Throughout much of the planet nationalism is a death-cult, people (usually boys) die for stories about who they are in ways that the proverbial alien observer would find baffling. Yet as Salmond himself once said, Scotland took on the full weight of such totems in 2014, asking itself truly searching questions about identity, "without so much as a nosebleed". You might think of that as a crowning achievement, politicians just as ambitious have left the stage citing far less in their favour.
But perhaps, instead, the damage is internal, the violence self-inflicted. Certainly, a Scottish man remains more likely to end his own life than those in the nations next door. The legacy of slighted Scottish masculinity is a corrosive thing, working away at the innards as surely as any cirrhosis.
*
What might the big beast of Scottish politics have done differently? Perhaps he might have found a way to live in someone else's world, to allow a process to unfold before seeking to raise the stakes and add confusion to the mix with actions of his own. He might also be able to accept that a transition is underway – not just around the question of how men in positions of power conduct themselves, but also within Scottish nationalism itself.
Salmond is 16 years older than Nicola Sturgeon, the same age gap between his own predecessor, Gordon Wilson: a man who branded equal marriage "a step towards fascism". Times and attitudes must change. A new political generation must be allowed to go through its own process of renewal without the old reasserting itself. Otherwise, the cause becomes trapped in a vacuum and, starved of the currents of change, it withers into something strange and bitter.
A decade or so ago, there was an inherent absurdity to the claims of wronged men seeking the limelight. But we've travelled a long way in a short time since Fathers for Justice. Today, the quest for redress against the perceived erosion of the rights of hetrosexual men mines a rich seam of grievance voiced as a counter-revolution in the making. But the tools at the disposal of the aggrieved with a platform are now entirely transformed. To seek instantaneous mass support over a perceived outrage is dangerous and potent. It comes with real risks that simply didn't exist before.
There is no reason to hitch the already volatile cultural baggage of slighted Scottish masculinity to the politics of a movement still wounded by a close run referendum. That combination leads down a rabbit hole dark enough to lose a country in.
Until the empty rattle of Scottish masculinity shuffles off stage, until we resolve to tell a better, more complete, story about who we are, the self-destructive imperative will always be there. To escape his self-imposed burden and join in that still more remarkable project, the slighted Scot must face his great trial yet: he must forego his platform, and learn to listen to women.