The Need for Play Based Early Education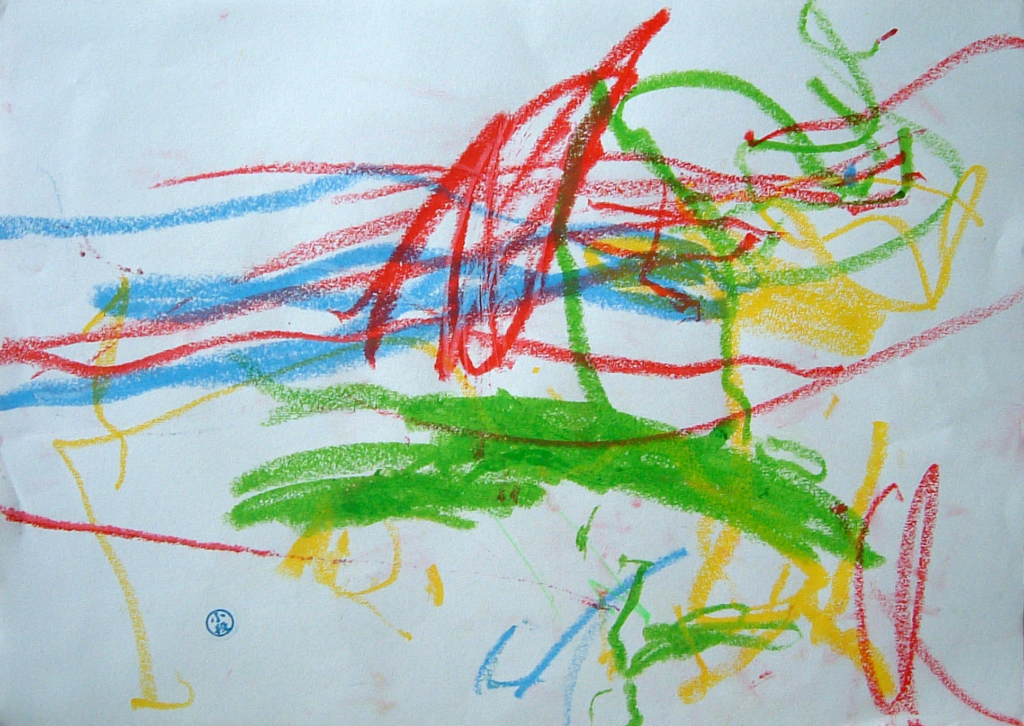 We need to ditch our obsession with the 'school readiness' of infants and stop fretting over four year olds who struggle to sit at a desk like a good little future worker argues James McEnaney.
When the First Minister is appealing for her critics to 'step back from the politics' it's a sure sign that things are getting out of hand.
Even in the world of Scottish politics, which seems to specialise in generating unfathomable quantities of heat amidst utter darkness, the standardised testing debacle has been particularly draining. But to understand what's going on, and what comes next, we really need to remind ourselves how we got here.
Back in April 2015 the Scottish Government published its latest batch of data from the Scottish Survey of Literacy and Numeracy (SSLN), a bi-annual survey of Scottish education which, thanks to robust sampling methods, provided (note the past tense – we'll come back to that later) a wealth of important information about literacy and numeracy levels of pupils across the country. The 2015 release focused on literacy and the picture, to be frank, wasn't good. Already under significant political pressure for their handling of education, Nicola Sturgeon did something entirely out of character: she panicked.
Four months later the First Minister delivered a speech in an Edinburgh high school in which she insisted that she wanted to be "judged" on her record of improving education, adding that she would make sure the data was available for the public to do so. And then she announced that standardised testing, abolished in Scotland years earlier, would be imposed once again.
Almost as soon as it was announced, however, the policy began to unravel. I discovered that the entirety of the written advice received by the government on the matter amounted to just four unsolicited emails, and spent a year fighting – successfully – to prevent the contents of those documents being kept a secret.
While this was going on officials were forced to back down from plans to publish the test data and to require all students to sit the tests at the same time. By March 2017 the government had been forced to admit that the costs of the new tests had rocketed by 50%.
It doesn't even end there: members of the SNP's hand-picked council of education advisers have spoken out against precisely the sort of intervention being carried out by the Scottish Government; experts have highlighted concerns about the usability of the tests for students with a range of additional needs, particularly visual impairments; teachers have pointed out, repeatedly, that the tests have increased their already unmanageable workload; and, just last week, John Swinney was finally forced to admit that the tests are not compulsory (albeit only after one of his officials sent out a disgracefully misleading letter on the matter which made reference to legal advice which did not, in fact, exist).
It has also become clear that these tests do not provide reliable national data on literacy and numeracy levels. As the government has abolished the SSLN – inviting accusations that it has been ditched by they didn't like the information it produced – we are now in a situation where rather than having more data about literacy and numeracy in Scotland we have almost none.
By now, it would take heroic levels of blind loyalty to deny that the whole policy has been a shambles, yet still the government just will not back down.
Instead, the First Minister and her Deputy (who was appointed as Education Secretary in an attempted, and deeply misguided, show of strength) insist that the tests provide vital information to teachers. They are, we are told, "integral to what teachers should be doing." Nevermind the fact that teachers themselves have flatly rejected this ignorant assertion, or the fact that neither Sturgeon nor Swinney have any educational expertise whatsoever (and it shows) – they know best.
To be clear, nobody is saying that children shouldn't be assessed, and the suggestion that this is the case ("but how do you know what's going on if you don't test them?") simply highlights how much ignorance has infected the debate around Scottish education.
Teachers assess their students every single day – that is literally what teaching is all about. We do this through a myriad of different techniques, all predicated on professional expertise and well-developed relationships, so by insisting that teachers need these tests Sturgeon is actually arguing that Scotland's educators don't know how to do their jobs. That's a hell of a position for a First Minister to adopt, and it's made even worse by the fact that she doesn't know enough about education to even understand that this is what she is doing.
Sturgeon has also explicitly claimed that the tests will somehow close an attainment gap which is a product of socio-economics, rooted in poverty, deprivation and devastating inequality, not imaginary inadequacies in educational practices. She is completely, unequivocally wrong on this point, and the truth is that so long as politicians are wasting time and money doing R&D on magic bullets we will never get any closer to tackling the real problems in front of us. To be frank, we need our government to spend its time fighting poverty, not teachers.
Of course none of this should be taken to mean that Nicola Sturgeon and John Swinney don't actually care about Scotland's young people, but good intentions don't undo bad decisions.
Now, with parliament back in session after the summer recess, things are coming to a head. At some point in the near future the Greens, Lib Dems, Labour and Tories will vote to end the testing of P1 children. They will be suppported by a wide range of individuals and organisations including the EIS, Children in Scotland, Play Scotland, Connect (formerly the Scottish Parent Teacher Council) and the former Children's Commissioner, Tam Baillie.
Nonetheless, the government will of course claim that this is all political, and many of their supporters are already insisting that this is just an SNPBAD dog-pile. It isn't. The Greens and Lib Dems have opposed this policy from the very beginning and Labour, despite their previous leader calling for some sort of standardised testing programme, seemed to see sense pretty quickly.
It absolutely is the case that the Tories have behaved with shameful cynicism, particularly in trying to convince people that they have always been opposed to P1 testing when precisely the opposite is true, but even if they hadn't flipped on the issue it would only have left the SNP depending on the support of Ruth Davidson to rescue what is, ultimately, a Tory education policy. How, exactly, is that a good thing?
So yes, the P1 tests should be scrapped. They are at best a distraction (both for the SNP and for the education system more broadly) and at worst likely to cause direct and indirect harm to young people and worsen, not improve, their education. Furthermore, the SNP simply cannot be seen to ignore the will of the Scottish Parliament, because why the hell should anyone else respect Holyrood if the First Minister of Scotland (who, let's not forget, is leading a minority government) won't do so?
What we mustn't do, however, is simply wash our hands of this mess and carry on as normal, especially when some good could still come of this sorry situation. The abandonment of P1 testing should be a catalyst for something far more important – a badly-needed reappraisal of the value of early years education, and a radical reimagining of what that period in children's lives should look like.
We need to ditch our obsession with the 'school readiness' of infants and stop fretting over four year olds who struggle to sit at a desk like a good little future worker. Instead, we need to recognise the power and potential of child-centred, play-based learning and a developmentally appropriate approach to education.
But even that is really just a stepping stone towards the real prize: an increased school starting age and the establishment of a universal, fully-integrated kindergarten system. As Upstart Scotland's research has shown, the vast majority of countries do not send their children to school until they are six or seven, and the ones who do so at five have historic links to the British Empire. We are, as ever, constrained by the 'aye been' mentality, but we need to be better than that. Our children need us to be better than that.
We can do better, but not by clinging desperately to conservative – and Conservative – assumptions. It's time to really act as though we live in the early days of a better nation and start the long, hard work required to create the education system that Scotland's next generation deserves.
Let's build a better Scotland. Let's do it together. Let's do it for our children.