Announcing a New National Campaign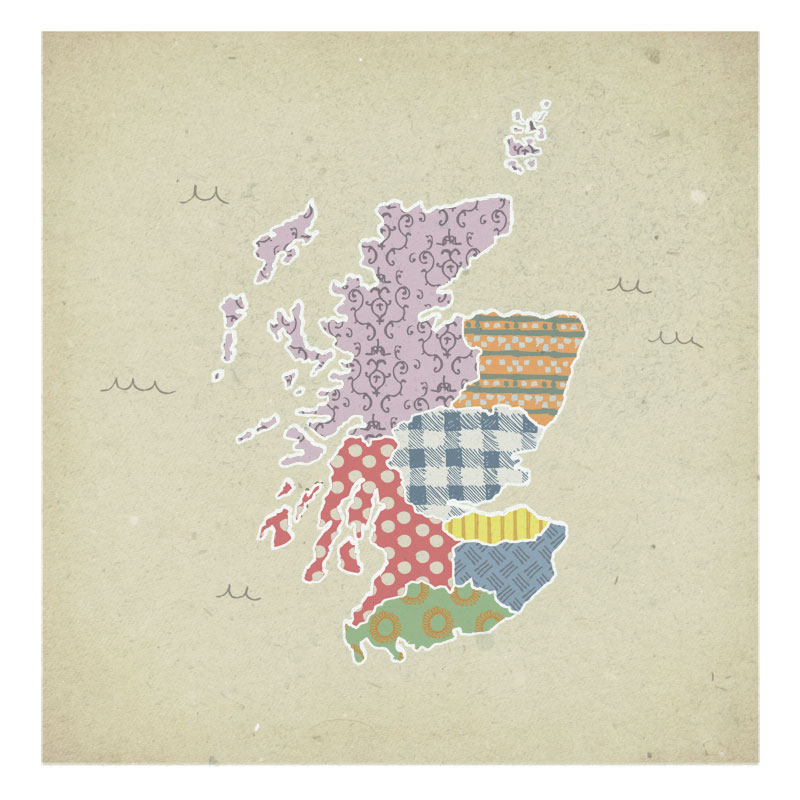 As reported this morning: "A NEW national campaign organisation to help win a future independence referendum on Scottish is set to be launched on St Andrew's Day. The Scottish Independence Convention (SIC), a voluntary cross and non party organisation, is to launch a fundraising appeal to provide staff and resources for the new group to be unveiled on November 30. The organisation will help provide a strategic vision for the Yes campaign, carry out research and media work including a fact checking and rebuttal service." Here Robin McAlpine reflects on the initiative.

I was always taught that when those around you are down, hurting, then even if you feel exactly the same, still its your job to try and lift them, no matter how little you might feel like it.
I was also taught that when you believe that something is important, that it has to be said then you should say it courteously but clearly.
The first of these is why I dragged myself to my computer keyboard on the 19th of September 2014 to write a piece to make clear that the independence movement would have its moment again, and that it would come quicker than we think. But that we needed to work and prepare.
The second is why I'm desperately keen that everyone – EVERYONE – gets behind the new national pro-independence campaign organisation the Scottish Independence Convention is soon hoping to launch.
Because the moment I wrote about back on that grim Friday morning four years ago is nearly with us – but it will not last forever and it guarantees us nothing. We need to work to take that moment for ourselves.
The moment is Brexit. Not, as some have mistakenly believed, because Scotland is deliriously, uncritically in love with Brussels and its institutions. It isn't. But because given the choice between the path on which the UK has set out and still being a member of the European family of nations, we voted for the latter. I think we assumed the UK as a whole would as well.
It's the lack of confidence in the sanity of the leadership of Britain that is opening up this window for us. It's the sense that no-one is actually driving the bus and that we're running out of road.
It's the fear that this is all ideological, that it's a project which has wrapped up a fundamental hatred of cooperation in the clothes of disillusionment with economic injustice. It's the sense that a Tory right-winger telling us it's all about the NHS means whatever it's about, it's definitely not about the NHS.
I'm not just guessing these things. We're still ploughing through the analysis of a very complex opinion poll the SIC commissioned about current attitudes to independence (as soon as we have solid conclusions we'll definitely be sharing them with you).
But one thing is absolutely clear – there is now a definite majority of people in Scotland who think that a Brexit Britain may be very bad for them; very bad indeed.
What worries them is what is going to happen with public services, what will happen to their future working conditions, whether the ease with which they have come to expect to travel abroad will disappear.
It's not that they believe all the scare stories verbatim – we were wrong if we thought they'd be bounced by the dire projections of the London business and political classes alone. People have to feel it. It has to actually happen.
But it's getting close enough now that these fears are becoming less and less abstract, more immediate. In our poll there is a majority of people who now want another independence referendum before 2021 – and an additional number of people who would like one shortly after 2021. In the earlier research work we did, people were already saying 'I'm getting close to being ready to listen to your case again'.
What should give us a real sense of urgency is the repeated evidence that people are very able to 'normalise' any new set of circumstances. For a couple of years the impacts of Brexit will be new, will be unfamiliar. Against that the case for independence is a case for undoing harm and instead doing something better.
But quite quickly after that it is likely that people will just absorb this as normal, as 'just how it is'. Against that backdrop we risk getting back into the dynamic of the whole debate being about whether we can prove that Scottish independence won't be worse than the status quo.
Our window is the period between when the shock of Brexit is fresh but before it becomes another shrug of the shoulders, just one more thing done to us that we must put up with.
My personal guess is that the moment is between 2020 and 2023 or 2024. Miss it and we drift into the middle distance, a realm we can only guess about. Perhaps it will be good for us, perhaps not. I just don't want to find out.
So how do we make sure and take our opportunity? I think it's really, really important that we're learning the best possible lessons from campaigns that are happening now the world over.
The current 'big idea' in campaigning sectors is that you win by telling effective stories which put the person you are talking to right at the centre and which make them feel nervous about standing still but confident about making change.
While this is because the 'authority' models of influence has had constantly declining effectiveness (authority figures talking down to us and telling us what we should think), it is a mistake to imagine that this is just 'anarchy', everyone telling everyone else whatever story they want to.
On the contrary, the most effective campaigns are identifying very precisely the messages that move people and are turning them into effective stories about their lives, making them feel angry about things they want to change but hopeful about what it would be like if we can change them.
And despite a consistent belief in the independence movement that this means 'knocking doors', that's not really true. Who honestly wants to answer the door to a campaigner when they're getting the kids tea ready or are sitting down to watch telly? When is telling someone something once ever enough?
The conversations that really matter are the ones that happen all the time anyway – round the dinner table, at your work, in the pub or the cafe, when you visit your relatives, during your leisure time pursuits, on the bus and, yes, on social media where it is friends talking to friends (not strangers shouting at you…).
All the evidence is that these peer-to-peer conversations are the most important way people form their opinions now. And yes of course, what they saw on TV, read in a newspaper or heard a politician say often kicks off the conversation. But its how that conversation develops that matters, what people say next when someone says 'did you see that story in the papers this morning…'.
We need to colonise those conversations. We need to own them much better than we currently do. We need the best stories.
We don't need to tell people that the UK is an insecure country with over-priced housing, widespread corporate fraud and tax evasion with a criminal banking system and enormous inequality. We don't need to tell them that London captured all of the UK's wealth and just keeps grabbing more and more.
What we need is for people to be telling each other these things. That's how we win.
So how do we get people telling each other these stories? Well, first we need to write the stories. We need to find out what is worrying people, what they hope for, what they want from life. We need to make those about why Scotland can be better for them than the mess that is the UK.
That needs work – research, understanding, awareness, testing. We need to explore what hits home with people. Then we need to help people to learn the stories, to adapt them for their own place, for the people in their community, their colleagues, their family.
And we need to support them with materials. We need better media interventions to kick stories off (and yes it's a hostile media, which is why we need to be clever). We need really good briefing materials so no-one is caught unprepared when they're telling the stories.
We need brilliant support materials – clever messages, strong visual images, humour, emotion, passion. We need to organise better and grow. We need to stop potential allies off by making out that supporting independence is hard work – we don't need 25,000 hard-core activists, we need 250,000 advocates making the best possible use of the conversations they would have anyway. We need to make it easier for more and more people to carry the weight of the campaign with us.
And we need to repeat it all, over and over and over.
It is no slight to or criticism of any political party to say that they're not the best people to carry this message – lack of trust in politicians and parties (particularly among the harder-to-reach target audience) is simply a sad fact of life these days.
We need something which is all-party and no-party, which talks not with the accent of professional politics but learns to talk in the way people talk in their real lives. And we need a body that is capable of doing real, hard work on our behalf.
We need a national, all-inclusive campaign organisation both to lead and to support much of the independence campaign and its message. I believed it that morning on 19 September 2014 and am more convinced now than ever.
So it has been at times frustrating trying to get here. The only way to do things in a broad movement like this is to take everyone with you. That's what the SIC has been trying to do, and yes, that means progress can be slow. We're all capable of spending a lot of time looking at the minor flaws in something we know to be essential in principle.
But we're (nearly) there now. We're nearly ready to ask for your help to fund an office to do the work and really get a national campaign going.
Nothing is ever perfect, but the planning has involved lengthy debate involving every pro-independence campaign organisation there is. It has very widespread backing. It is the next step we have to take. It has to work.