Growth Commission Replies – Sort Of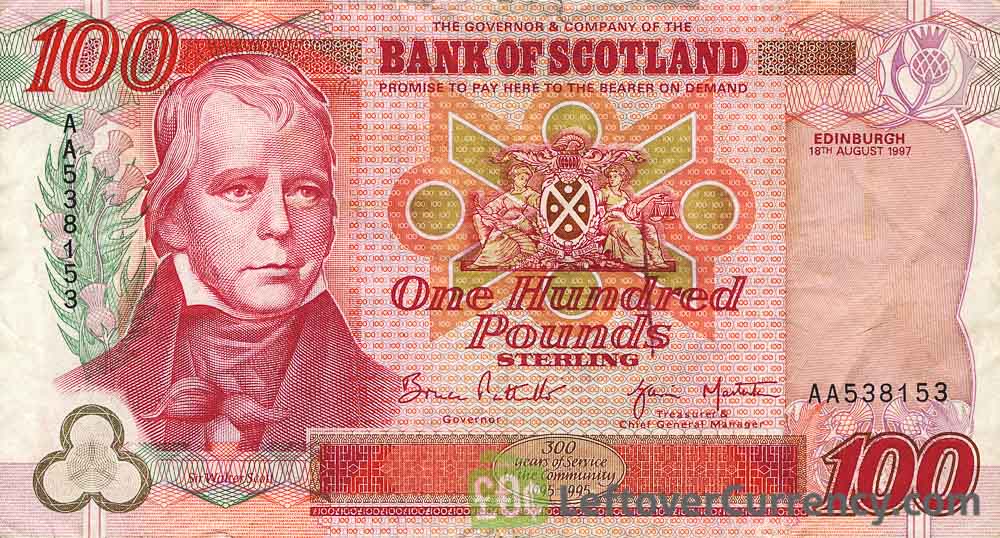 SNP branches and the recent party National Assemblies have been provided with a handy, seven-page summary of Andrew Wilson's Growth Commission report. There is no name on the summary, but it clearly reads as the handiwork of Andrew or someone close to the commission. For the most part, it is crisply factual until it gets to the vexed subject of what currency an independent Scotland should use – notoriously, the commission recommends keeping Sterling.
At this point the author gets a trifle testy, probably because so many in the Yes movement want a new Scottish currency and can't see the point of remaining subservient to monetary policy and interest rates still being set in London. Let me quote from the anonymous precis:
"Despite some scare stories to the contrary (including from some pro-independence outlets and supporters), the fact remains that Scotland's currency choice will be for the voters in Scotland to decide. We may decide to keep Sterling for an extended period (Ireland kept Sterling for six years after 1922, before introducing the Punt in 1928, which was pegged 1:1 with Sterling for 51 years before entering the EU's Exchange Rate Mechanism in 1978), or we may decide to ditch it after a month…"
For starters, references to "scare stories" from unspecified "outlets" is hardly comradely language – I presume Bella is one such "outlet". The Growth Report is not SNP policy so far but merely (we are told) designed to make recommendations and stimulate discussion in the independence movement. Referring to honest disagreements over currency as "scare stories" does promote dialogue. On the contrary, it is designed to close debate down.
Secondly, saying that "Scotland's currency choice will be for the voters in Scotland to decide" is both fatuous and deliberately misleading. Of course, the currency choice at independence will be decided by the sovereign will of the Scottish people – as will all other major decisions. The real point at issue is what precise currency choice will the SNP recommend to voters come IndyRef2? On this point, the Growth Report is horribly vague, suggesting we should keep Sterling for an indeterminate period.
No sensible person suggests a new currency can be implemented on Day One of independence. But voters have a right to know what currency the SNP leadership thinks is best. Not telling them – or suggesting that the matter will be left in limbo for a decade – is guaranteed to provoke guffaws on the doorsteps.
IRISH LESSONS…
Incidentally, the reference in the Growth Report summary to Ireland is a red herring. True, independent Ireland kept the UK pound for the first six years. But there was the slight matter of a civil war to get out of the way before reconstructing the economy. It's also the case that UK institutions bent over backwards to help the new "Dominion" function. The Bank of England continued to manage the Irish government's borrowing, which clearly bolstered Ireland's initial credit rating and ability to issue Sterling-denominated bonds. That help won't be available for indy Scotland.
Ireland did fix its Punt 1:1 with Sterling till 2002. But for a lot of this period, today's instantaneous, electronic transfer of money did not exist. As a result, financial settlements between the Irish Central Bank and other global financial institutions required the laborious and costly physical transfer of gold or other assets. This is techy but the upshot was that Ireland could maintain a differential in its own interest rates relative to London. Today, if indy Scotland retained Sterling – or indeed fixed a Scottish pound 1:1 with the English currency – our interest rates would be in lockstep with whatever the Bank of England decreed. To misquote a certain Jacob Rees-Mogg, that would leave indy Scotland still an economic vassal state to the City of London.
…AND BALTIC LESSONS
How long would it take to establish a Scottish currency? The nearest recent example of creating a currency from scratch is in the three Baltic states – Lithuania, Latvia and Estonia. They took three years to get their currencies up and running, after exiting the old Soviet Union.
What about amassing foreign currency reserves before launching a Scottish currency? Here, we in a better position than the Baltic states. Folk or companies requiring new Scottish pounds (to pay taxes, for instance) would buy them from the Scottish monetary authorities. To do so, people would pay with their existing bank holdings of Sterling. In other words, issuing each new Scottish pound automatically creates Sterling reserves.
There is an urgency is establishing a Scottish currency after independence. With it, the Scottish government will be able to sell its bonds to Scots citizens and local financial institutions. Our public debt will be owned locally. Keep Sterling and the Scottish government will have to go cap in hand to the City of London. Expect the City to demand austerity policies north of the border before handing over a penny. Independence equals freedom only when we finance ourselves.