Loyalty, Labour and the IHRA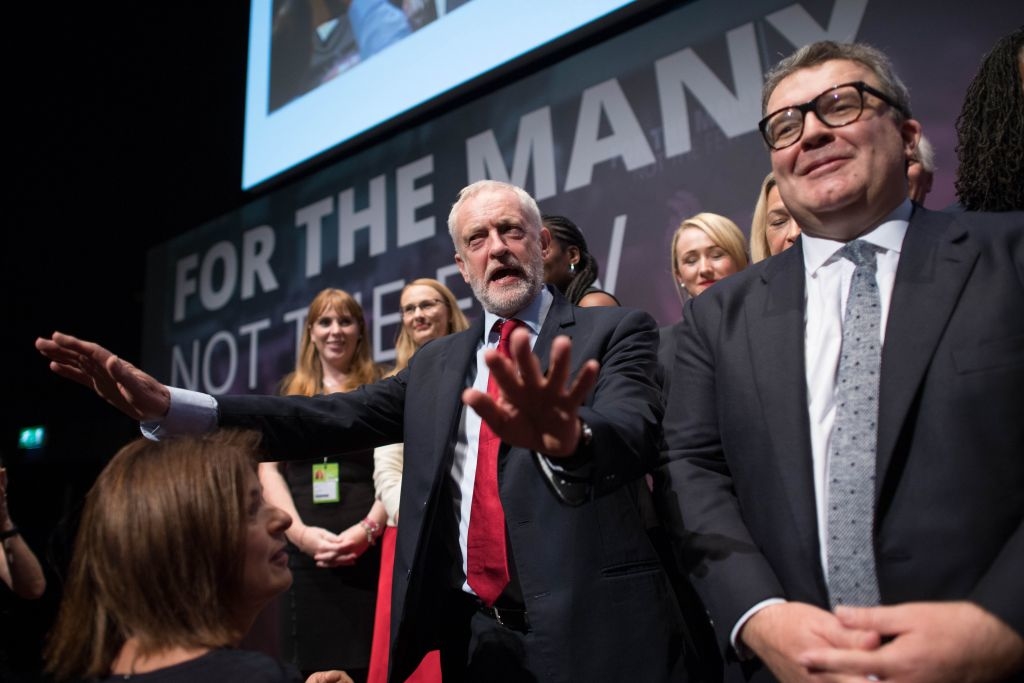 Anti-Semitism is regarded among the worst of all prejudices, due to the gruesome history of 20th century Europe. My maternal grandparents were lucky to avoid the worst of it, as their parents had left Latvia in the late 19th century from economic necessity. As in the Proclaimers song, I was told that one couple (everyone has forgotten which) were "headed to New York" but ended up staying not in Leith, but in Leeds or Manchester. They were therefore naturalised in the UK long before the atrocities of the Nazis, although one of their children was killed while fighting them when his plane was shot down.
I have now established my credentials, as a potential victim of anti-Semitism, through ancestry (and I'm told appearance), if not religious practice. I have felt the need to do this, not only to show my personal interest in the meaning of this word, but also because I shall shortly write something extremely controversial.
I hear in the media of the "internationally agreed" definition. I've read articles in the Jewish Chronicle listing the numerous bodies that have adopted it. Organizations as unlikely as Bradford council and our own SNP have been cited in the Jewish press as halachic authorities on the proper interpretation of this word. Due to the history, the word has power, and potential victims have an interest in this power being maintained.
As it happens the definition itself, from the International Holocaust Remembrance Alliance (IHRA), is not contentious. It simply states that antisemitism is "a certain perception of Jews, which may be expressed as hatred toward Jews". The debate, if such it can be called, concerns some of the 11 examples that accompany the definition, listed as contemporary illustrations of anti-Semitism. There is maybe a real debate to be had here about why this exercise should be considered worthwhile at all. In his recent bestseller, Darren McGarvey has written perceptively about how "intersectional" politics, the need to avoid causing offence to minority and vulnerable groups, can become a means in itself to exclude disadvantaged people from debate. Unless you're educated to some reasonably high level in what everyone might find offensive, you are liable to be labelled as a bad one and ostracized. How much erudition in these matters are we entitled to expect, particularly from those whose human rights happen to have been abused for example, by soldiers claiming to act on behalf of a historically oppressed group? Revealingly, the comic actor David Schneider, a supporter of the IHRA definition, recently suggested on Twitter that much of the antisemitism in the Labour party is inadvertent and not motivated by hatred towards Jews. As a potential victim, I feel rather less concerned by that type, though still offended on occasion.
I'd be amazed if a majority of Jews worldwide had even heard of, let alone read, the IHRA definition and its examples. Sadly however, most know exactly what anti-Semitism is, in the particular context in which they live. For example, when the late Muammar Ghadaffi was attempting, largely successfully, to expel every last member of the Libyan Jewish community from the country, I'm betting no one felt the need to consult any definitions about how to describe this experience. It's odd though, that Tony Blair, the great hero of what we might call the pro-definition faction in Labour, put himself to considerable trouble to restore the Colonel's reputation in the latter part of his own term in office. Why complain that the current leader once appeared with someone who said something unacceptable on a different occasion, while lauding a man who attempted to rehabilitate such a monster? Just one of the almost endless absurdities and ironies that characterise this debate.
Most of the examples in the IHRA definition seem uncontentious to me, including some that the Labour party initially questioned. In my opinion, they do provide some useful understanding of the kinds of statement that most Jews will find offensive. I have no problem with three out the four examples that were rejected by elements in the Labour party. For example, the sixth reads:
"Accusing Jewish citizens of being more loyal to Israel, or to the alleged priorities of Jews worldwide, than to the interests of their own nations".
This seems reasonable to me. I can, and do find such allegations offensive, as they attempt to undermine people's connection with their society in the diaspora. Even this one, however, throws up ironies. The "radical diasporist" group Jewdas, who Jeremy Corbyn recently favoured with his allotment-grown beetroot at their Seder in his constituency, have pointed out that the Israeli Prime Minister himself could be regarded as anti-Semitic for urging French Jews to "come to your real home", ie Israel. To be clear, I don't think that an Israeli PM asserting that Israel is Jews "real home" is anti-Semitic, though for a European politician it certainly would be. Indeed, the IHRA definition could be a handbook of Israeli politics, so frequently do they accuse each other, for example, of being like the Nazis. I'm saying that absurdities and ironies are certain to abound if you try to apply a textbook definition to a complex phenomenon in which context is crucial.
However, there is only one example in the IHRA definition that I have a serious problem with. So (gulp!) now for the really controversial part. I believe that the people of Israel/Palestine should collectively determine the form of government that they wish to have. There, I've said it now. I have just, consciously and deliberately, become guilty of "Denying the Jewish people their right to self-determination", the seventh example of anti-Semitism in the IHRA definition. Much of the recent discussion has insisted that the definition doesn't prevent criticising Israel or attacking the policies of its current government. The IHRA text says so explicitly, but this really isn't the point. What if you feel that the Palestinians have a reasonable right to resist being caught up in a state constituted to benefit another ethnic group? A few weeks after Israel passed its Nation State law, you might believe in "a commitment to the principle of equality, that everyone enjoys the dignity of being treated equally"? Are you then anti-Semitic?
Perhaps you feel that the words in that last quote are just New Labour-style cant, not to be taken seriously (They are, after all, taken from Gordon Brown's recent spectacularly pompous speech in support of the IHRA definition). Even if you have no illusions regarding equality and rights, you might still think that inhabitants dispossessed by a discriminatory power are certain to resist their fate. This was, after all, the view of the influential "revisionist" faction of the Zionist movement throughout the 20th century. The revisionists argued, reasonably enough, that it is base hypocrisy to support the existence of the state, while insisting that it mustn't take the steps necessary to ensure it survives. In this view, either you feel that the end of a Jewish state justifies the means, as the revisionists did, or you oppose its existence. From this perspective the policies of the current Israeli government, which we are permitted to criticize, are inevitable if you support the "right of the Jewish people to self-determination". If you're appalled by what the revisionists called the "Iron Wall": the Gaza blockade, the child detentions, the expansion of settlements in the West Bank and East Jerusalem, the killing of demonstrators, then logic might lead you to conclude that setting up a state that requires these measures, just to survive, is a bad idea. This would make you an anti-Zionist, but are you anti-Semitic? The seventh example of the IHRA definition suggests you are. Labour was right to question this, and wrong to capitulate on that point.
This whole episode raises many questions about the abysmal level of public debate on this issue. The Conservative party have been sitting pretty, watching their ratings rise in polls of Jewish citizens, supported by the editorials in the Tory-supporting Jewish newspapers. But nobody has thought to ask if their own party has adopted the IHRA definition (it appears they haven't). Meanwhile Labour's capitulation, and its weak response to genuine examples of anti-Semitism, yet again highlights Jeremy Corbyn's feeble leadership. It's all very well having a radical leader who promises a break with the centrist establishment, anti-war, anti-nuclear, anti-racist and pro-Palestinian. But seriously, what's the point if he leads a party that votes for Trident renewal and formally outlaws the expression of support for Palestinian equality? Corbyn has had unprecedented opportunities for a patron of the Palestine Solidarity Campaign, a vice-president of CND. Members and supporters of those campaigns might reasonably have expected him to lead robustly from the front, taking their message to the wider public. Mr Corbyn's Palestinian friends might have anticipated the extreme rarity of a Western leader outlining a strong position, in opposition to racism and in support of universal rights. Failing that, he could at least have upheld party members' right to argue for universal rights. This could not only have promoted positions that Corbyn appears to have identified with his whole life but would have also served his own interests as a leader, showing him as a man of principle prepared to take risks with his own prospects to stand up for the dispossessed. Far better this than a lame and defensive response in which he has obviously been afraid to state his own position openly. You can argue Corbyn has failed because his party is so divided. I'd argue he has proved simply incapable of the leadership required.