The Salzburg Surprise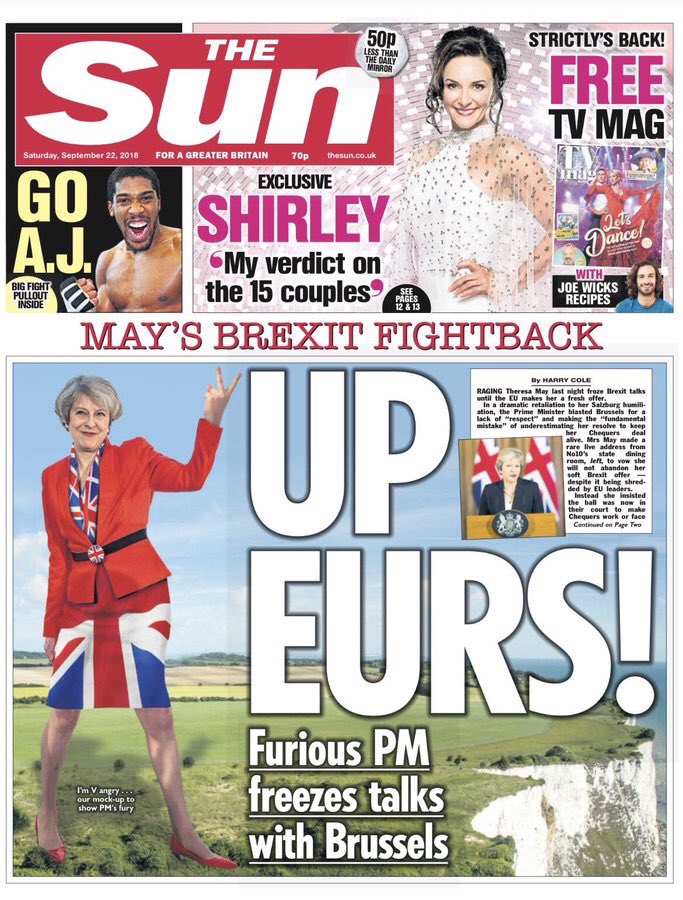 The thing about the Salzburg Surprise is how unsurprising it was. You didn't need to be woke, merely semi-conscious to realise that the 'Europeans' would reject the Chequers fudge. We knew this because they repeatedly told us over and over, s l o w l y , like a retired Brit in Benidorm speaking to a local.
The level of self-deception and contrived grievance being nurtured by the Idiot Elite is mind-blowing even for those of us whose minds are well and truly blown by the brass-neck and chutzpah of the High Tory government over the last two years when this inexorable process began. Yesterday Jeremy Hunt warned the 'EU" not "mistake British politeness for weakness". Presumably the exquisite international etiquette he was thinking of was his former colleague Boris Johnson referring to Colditz style punishment beatings, or similar outpourings from the Tory script? For the member of a party that has been spewing xenophobic abuse across the continent for decades to complain about ill-manners is cute in this late hour.
In his leaders hastily arranged address on Friday, May accused the EU of not treating the UK with "respect" and blamed them for the "impasse" in negotiations. In a performance that was high on drama and ham-acting for a tv audience of Gammon – but short on facts or ideas – the PM looked stern but bereft.
Normally politicians call press conferences when they have something important to say. May had nothing to say, important or not. She had been briefed to make demands, to look severe and act tough. She is in no position to make any demands, and her strict school ma'am acting will be met with a gallic shrug across the Channel.
The ongoing frenzied whining of her press pack will be identified, correctly, as reflective of a nation deeply in denial. The Sun's latest front-page has our beleaguered PM as a fusion of V-Day White Cliff Vera Lynn, Churchill in high-heels and Geri Halliwell on a picnic. Which is funny as Michel Barnier has spent the last few months pleading: "tell me what you want, what you really, really want."
May is surrounded by advisors who don't seem to know what's going on, colleagues who are sharpening the knives for her conference season slicing and European counterparts who are oblivious to her pointless threats and warnings. The Conservatives have swallowed their own snake-oil and convinced themselves that the other twenty-seven countries of Europe are dependent on Britain's economic largesse. It's historically illiterate and embarrassing.
Poor Dominic Raab, the patsy's patsy, whimpered: "We have been rebuffed on our plans without any coherent explanation as to why."
And he said the UK government was "going to hold our nerve, stay calm and keep negotiating in good faith".
This is Keep Calm and Carry On as government policy in the face of self-inflicted national humiliation.
At the heart of this, as everyone knows, is the UK government's complete mishandling of every possible aspect of the Irish border situation, because of their political capture by the DUP and their own historical enmity.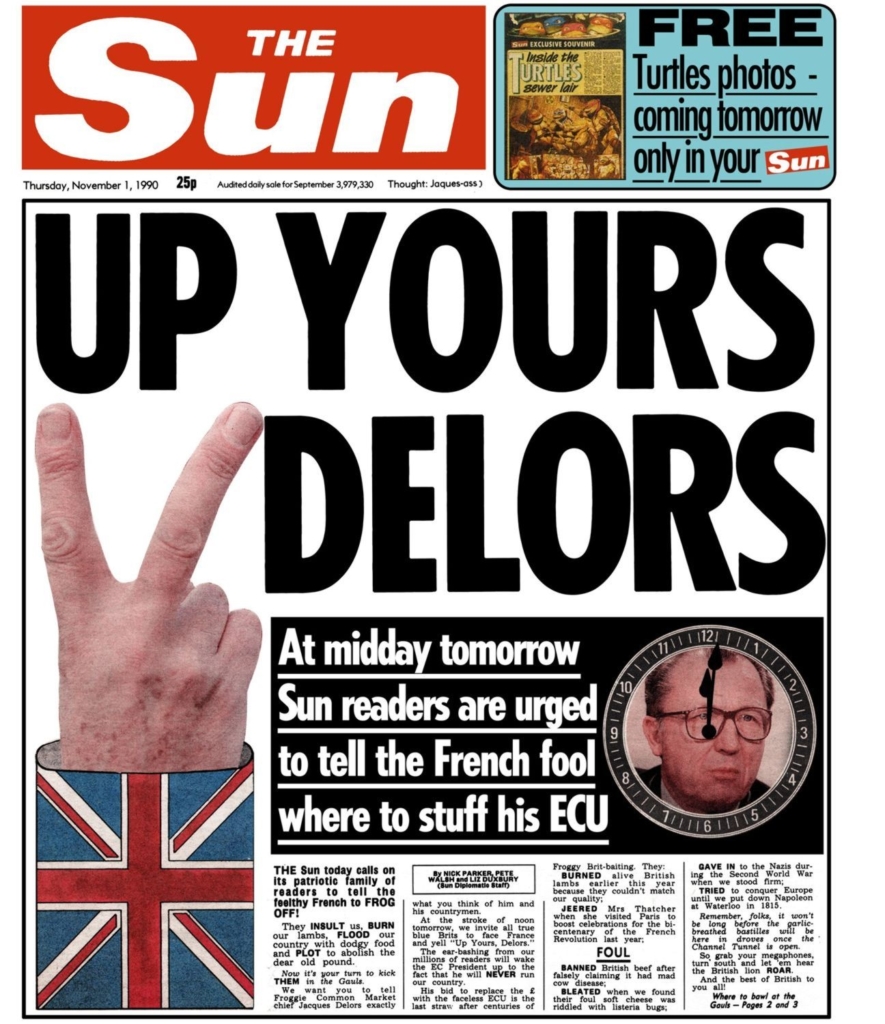 May's Chequers proposal suggests that the UK shares a 'common rulebook' for goods and services after Brexit in an attempt to prevent a return of customs checks for goods crossing the Irish border, a plan so unpopular on the right of the Tory party that Dumb and Dumber (Johnson and Davis) resigned rather than support it.
The Brussels objections to the Chequers plan centres on the fact that the common rule book only covers a tiny amount of the regulations covering goods – in the chemical sector for instance that's said to be only 30%.
And yet, as we all know this, nothing is being said. No huge focus of attention, no massive ramping-up of the hugely discredited DUP rump, shrouded in scandal and corruption is going on.
As the writer Matthew O'Toole puts it, this disinterest is close to a pathology. He writes:
"I don't know why I'm surprised any more to venture onto UK political Twitter and see precisely no one talking about Northern Ireland, despite it being the alpha and omega of Brexit. This absence of debate will be a historical artefact."
The rhetoric of "ambush" and "surprise" – the feigned insults and stalwart bravery in the face of rude foreigners is a well known routine.
Our shambolic leaders are gearing us up for a crisis, a No Deal Deal "forced" on us by our own incompetence after which we can summon the Blitz spirit, open something from the garage-full of Fray Bentos and Keep Calm and Carry On. With the blame firmly on the recalcitrant Irish, the uppity Jocks and with the Bolshevik Bogeyman standing in the corner, it's bound to go down well in the suburbs of England's new nationalism.
As Conservative leaders shudder behind the net curtains of conference season muttering about "manners" and "respect" it's worth remembering that their flagship tabloid released their "Up Yours Delors" frontage in 1990 telling the "fealthy French to FROG OFF!". That thirty years of racist bile puts Britain in a position of weakness to call on favours, draw on karma or be treated with anything other than complete contempt as they stagger to their own inevitable diplomatic ignominy.