Labours Lost Leader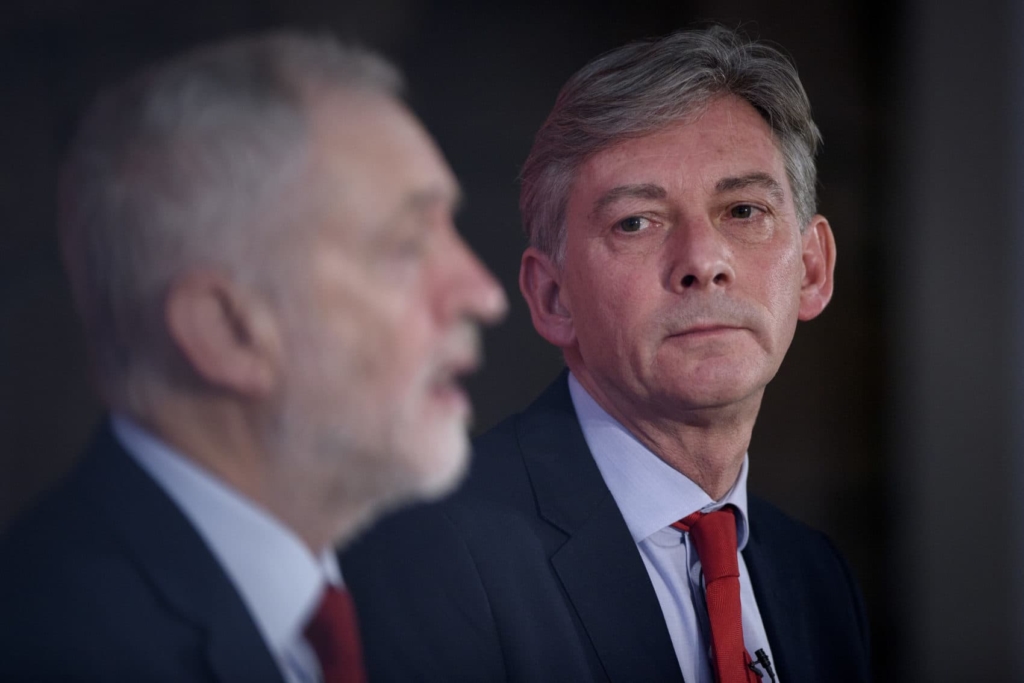 Labour is simultaneously coming together and falling apart. On the one hand Owen Jones writes: "A key theme coming out of Labour conference is: Socialism in 2018 means extending democracy to very part of society" – on the other Richard Leonard announces that Labour will oppose a second referendum on Scottish independence. This goes beyond party politics and may have profound constitutional consequences.
As Labour gathers in Liverpool the carefully choreographed attempt to construct a momentum to oppose the Conservatives wildly chaotic Brexit mayhem seems to have fallen apart. Despite Paul Mason's recent efforts to rekindle a dialogue between the independence movement and the Labour movement, and despite Jeremy Corbyn's recents comments (only four days ago) – Richard Leonard's announcement that Scottish Labour would oppose a second Scottish referendum leave the party mired in ridicule.  Labour have now joined the Conservative Party to take us hurtling backwards.
Labour's position is now to ignore in advance the democratic will of the Scottish electorate. This is treating democracy – and Scotland – with contempt. It is tearing up the Claim of Right and ignoring Labour's own history. The Claim of Right (1989), which was drawn up by the Scottish Constitutional Convention – sought to acknowledge the sovereign right of the Scottish people to determine their government. It was a wide-ranging group of people from across society and was backed by the Labour and Lib Dem MPs of the day, apart from the the anti-devolutionist Labour MP, Tam Dalyell.
In an extraordinary car-crash interview with Bill Whiteford on BBC RadioScotland's Good Morning Scotland, Richard Leonard was unable even to confirm that he has cleared his line on #indyref2 with Jeremy Corbyn, instead saying he 'talked regularly" with the Labour leader.
Elsewhere, Andy Kerr exposed the sectarianism that is still rife in parts of west coast Labour.
The Chair of the Labour Party NEC Andy Kerr shows his anti-Catholic prejudice. He has to apologise or surely resign. #Lab18 pic.twitter.com/XCMJkanPC6

— Gerry Hassan (@GerryHassan) September 23, 2018
Kerr's comments are today being brushed off as a joke. If he were not so senior he would be forced to resign. It's inconceivable to imagine statements from the conference chair being made about any other group, race or religion and it being ignored by the 'national' press.
But Labour's problems aren't just cultural, they have practical implications as the recent Falkirk debacle proves. 
Nor are the constitutional and the sectarian questions unrelated. They are not some random out-takes from the Thick of It. The Lodge and the Orange Order are the buckle that join the Conservative Party and the Labour Party in Unionism.
The combination of constitutional ineptitude and anti-Catholic bigotry makes Labour look like an amalgam of new-style incoherence and old-school ideology, all wrapped up in an internal civil war. This is an unhappy marriage of ideological purity and complete opportunism, swaying in the wind towards whatever is electorally beneficial whilst still being incapable of having a coherent line on what should be basic 'socialist' lines: abolishing the House of Lords; abolishing Trident and supporting the right to self-determination.
Whilst Ukania rages in self-serving tribal opportunism about each parties anti-semitism and  Islamophobia the rampant anti-catholicism is likely to remain quietly ignored, because it doesn't really resonate at a British level. This is a live-test of Scottish political journalism. It will fail.
It looks like Labour will have to defeat the Conservatives without Scotland.