On Indigenous Language, Culture, Education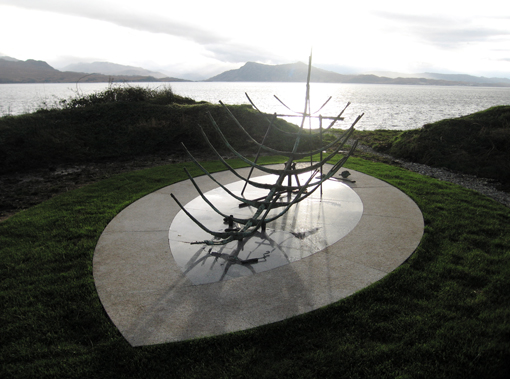 The latest in a series of anti-Gaelic attacks from the great uninformed has reared its grisly head and this time it doesn't come from our traditional detractors – it has come from an individual belonging to Glasgow's muslim community. In a short badly written article published yesterday in the Times, a regional list candidate for the SNP at the 2016 Holyrood election Nighet Riaz has said that "anti-Muslim racism" is seeping into Scottish education because language policies treat ethnic minorities as inferior to white Scots … claiming 'Gaelic was promoted and given millions of pounds in ring-fenced public funding while the traditional languages of non-white groups were sidelined in schools.'
Let's look at the facts.
Gaelic education receives a sum annually, directly from the Scottish government as paid for by the taxpayer and this year that sum amounted to a total of 6.53 million pounds, a 2.4 million decrease on the peak spend of 09/10, despite the growing appetite amongst Scottish people to have their children educated in the language.
The amount spent on non Gaelic education in Scotland each year is a round £1 billion with a total education spend this year of 1.172 billion from the Scottish government, including pre-school. This means that in 2018-2019 the Gaelic language received about 1.7% of the Scottish government's total spend on education.
Along with several other desultory claims, Riaz complains about the government giving £5 million to Bòrd na Gàidhlig, money which funds projects all over the country, mostly business, arts and community orientated, but with a focus this year on producing a Gaelic dictionary. Bòrd na Gàidhlig actually has nothing to do with education so I wonder why she has singled out the Gaelic board here? Why would an article which is focussed on inequality in education go on to attack other bodies which are there to support the Gaelic language which are unrelated to this? Could it be that Riaz has singled out the Gaels/Gaelic speakers as an easy target to juxtapose against her own in general?
With a growing interest in the language worldwide, many parents now choose Gaelic for their children whatever their background; Muslim, Polish, English and parents of various other ethnic origins make this choice for their children, no matter what their cultural affiliation is as they understand that this language and culture are integral in understanding this country's past and it's future.
Strangely enough despite claims that the financial aid given to ensuring the survival of Scotland's Gaelic language are 'racist' and her insinuations that the language is only spoken by 'white Scots' she goes on to admit that there are far more speakers of the Polish language than those who speak the languages of, and I quote 'brown people'. As far as I know, Polish education in Scotland receives far less support than Urdu and other languages of non European origin.
Why has the Times chosen to print this racist, illiberal, narrow minded garbage?
What Riaz is suggesting is that the Gàidheal, the indigenous people of Scotland's highlands and islands are just 'white Scots' and are not an ethnic minority themselves. This could not be further from the truth. As a minority ethnic group with our own language, culture, beliefs and ideas that are unique to our people, no intellectual person could claim counter to the fact that the Gaels are an ethnic group unto themselves and to label us as just 'white Scots' is a completely ignorant and racist generalisation. The subaltern Gael's unique experience with colonialism, our indigenous belief systems and the way in which our culture has been systematically destroyed puts us more on a par culturally with the Sami people of Scandinavia.
The reason Gaelic needs to be promoted and funded is because this is only a fit and natural reaction to hundreds of years of suppression through internal colonialism. In the current Anglosphere of western culture it would be completely and utterly impossible for our language and culture to survive on anything less than the current funding that Gaelic receives. This affects everyone in Scotland, not just those with a direct link to Gaelic culture, because if Scotland loses its indigenous language and culture we lose our connection to our history, our connection to the land, our connection to the whole philosophy that makes us completely and utterly unique in this world.
We must take responsibility to ensure that we do not lose the ancient legacy that has been handed down through centuries of persecution to this generation and continue to grow and nurture this precious culture.
Riaz apparently said that lack of provision for Urdu is "a form of anti-Muslim racism being played out by the state". Adding "the reality is that no new funding is being diverted to minority languages other than Gaelic which is ring-fenced by the Gaelic School Capital Fund and protected by legislation, as it is seen as the 'Scottish' language.
I have news for Riaz, Gaelic IS the Scottish language. It has been spoken here for millennia. Unfortunately through, deliberate attempts by the state throughout modern history and beyond, it has been beaten out of our children and a taboo has been associated with the language which both those who speak and those who have lost it must now recover from. A form of conditioning associated with colonialism all over the world which can lead to alcoholism, addiction and numerous other social problems associated with cultural loss and alienation.
This is living memory we are talking about here, with many survivors who have keen memories of the thrashings they received for attempting to speak their language in school. Not to mention the psychological isolation of being removed from your own culture, your own way of life, your own communities that happened as a result of years of persecution and displacement.
We are not just talking about figures and numbers of Gaelic speakers here, we are talking about the broken soul of the Scottish people and the way in which reconnecting with our indigenous language and culture can help to heal us, making this country a more positive and progressive place for us all.
As a result of the aforementioned attacks on our language there are now only around 57 thousand people in Scotland who can speak the language fluently. Compare this to an estimated 66 million people who can speak Urdu worldwide and despite Riaz's attempts to make this a race issue, we can compare it to the 50 million who can speak Polish.
Part of the Scottish government's commitment to Gaelic is surely, not only to provide Gaelic education for those who desire it but as part of a commitment to ensure that our language survives the global onslaught against indigenous cultures – that we can carry on our own language, culture and tradition to the next generation and that Scotland doesn't just get swallowed up into global mono-culturalism.
I wholeheartedly agree that it is a responsibility of the Scottish government to ensure that all of our many ethnic minorities are looked after and that eduction be provided which incorporates various beliefs, languages and cultures, but why at the expense of Gaelic?
Riaz has shown here that a great gap is yet to be bridged in dealing with the understanding of Gaelic and it's place in modern Scottish multicultural society.
Welcome to the UK in 2018 where the Gàidheal are still being attacked as the easy scapegoat for everyone else's problems.
Perhaps if she was to learn something of this language and those who speak it rather than attacking it, her own culture and people would benefit greatly from the unity of all of Scotland's ethnic minorities coming together in one voice for equality regardless of skin colour. Instead she has chosen to make this a 'race' issue with an unfounded opinion that the Gàidheal, are 'just more white people'.
I would suggest that Riaz perhaps go and speak to my muslim friends who are currently learning or can speak some Gaelic and who have some understanding of who the Gàidheal are, what our culture is and perhaps have a better idea of how to live in a multi cultural society than she does. A Scottish society where ethnic minorities of all skin colours can co-exist without singling each other out in racist attacks in the UK media.