Sheep Hunter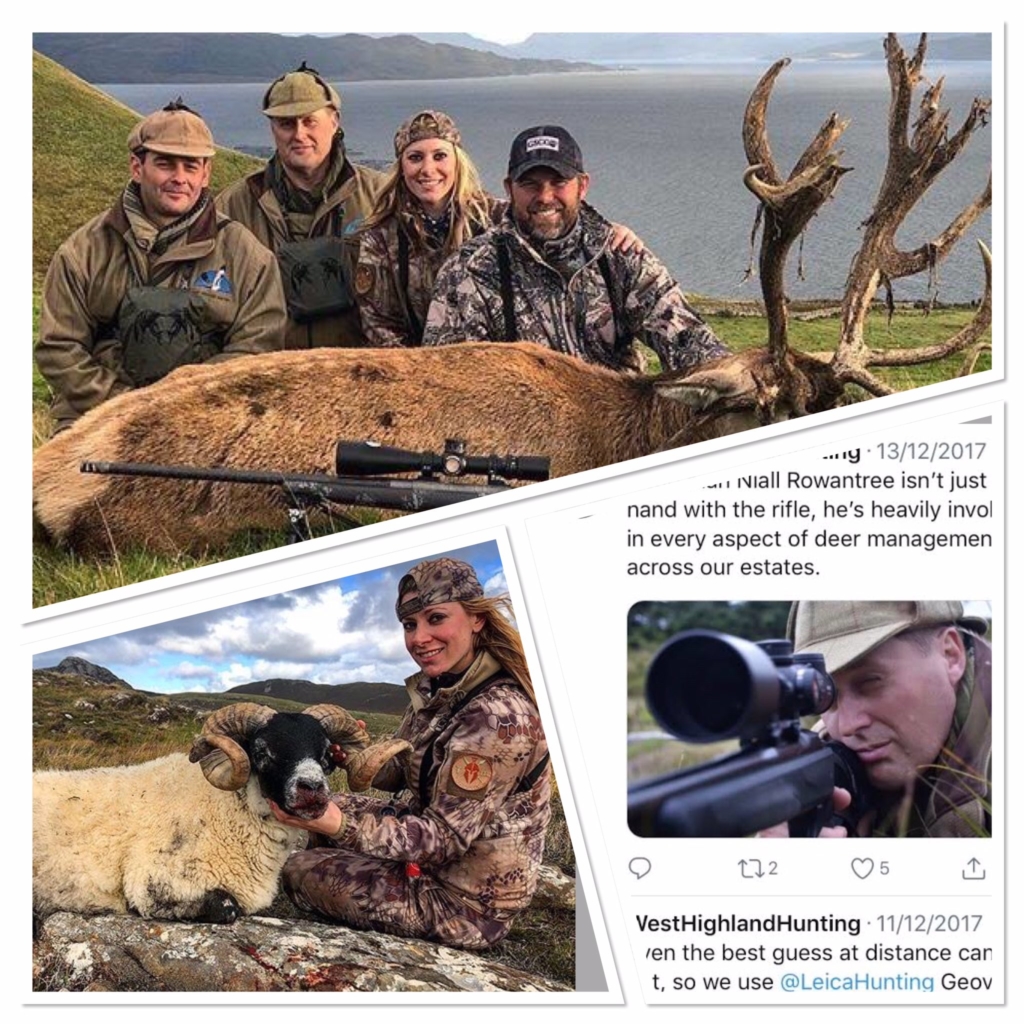 The furore over the Americans hunting on Islay shines a useful light on this bizarre and macabre activity. But the more significant pair in this picture (right) are not the unfortunate Larysa and Jason but the figures on the left.
We are used to seeing hunter pics shared and condemned on social media from Africa, where the unspoken thought is: "What sort of downtrodden place would allow people to come over and blast into their wildlife?"
Well folks, that's us.
Of course we should condemn the individuals posing with their trophies, but we should also understand that that is the norm for whole swathes of privately owned land and estates set aside for deer hunting, hare culling, and grouse moor management  [see also 'Disastrous hare-culling shows big landowners are irresponsible custodians of Scotland.'
Hunting is the inevitable outcome of our distorted patterns of land ownership. Hunting is about class and power, not just bad Americans. Hunting is not some anathema to Scotland, something alien to 'Scottish values'  – it is at the heart of our rural economy that uses the highlands as a play park and revels in its artificial wilderness.
We're now told that the Scottish Government is to review 'culling laws', but this isn't really the right focus at all. What we need to review is who owns the land and what they make money from and what a disastrous impact it has on our housing, employment and environment.
Hunting Culture
The whole hunting industry is a combination of a weird culture of male impotence and advanced retro imperialism. The whiff of slightly desperate over-compensation from men in these hunting photos is pretty clear but as Theroux also pointed out about 'Cecil the Lion' – it doesn't really work out as a sign of great bravery and manliness :
"I think the idea is that you are pitting yourself against a fearsome creature, armed only with a hand-powered and relatively primitive weapon. But this is pretty bogus, since the only bow-hunter who faces a lion is going to have men with guns, loaded and cocked, standing either side of him in case something goes wrong."
I'm not sure if Larysa had such back-up as she bravely faced down the sheep, one can only speculate.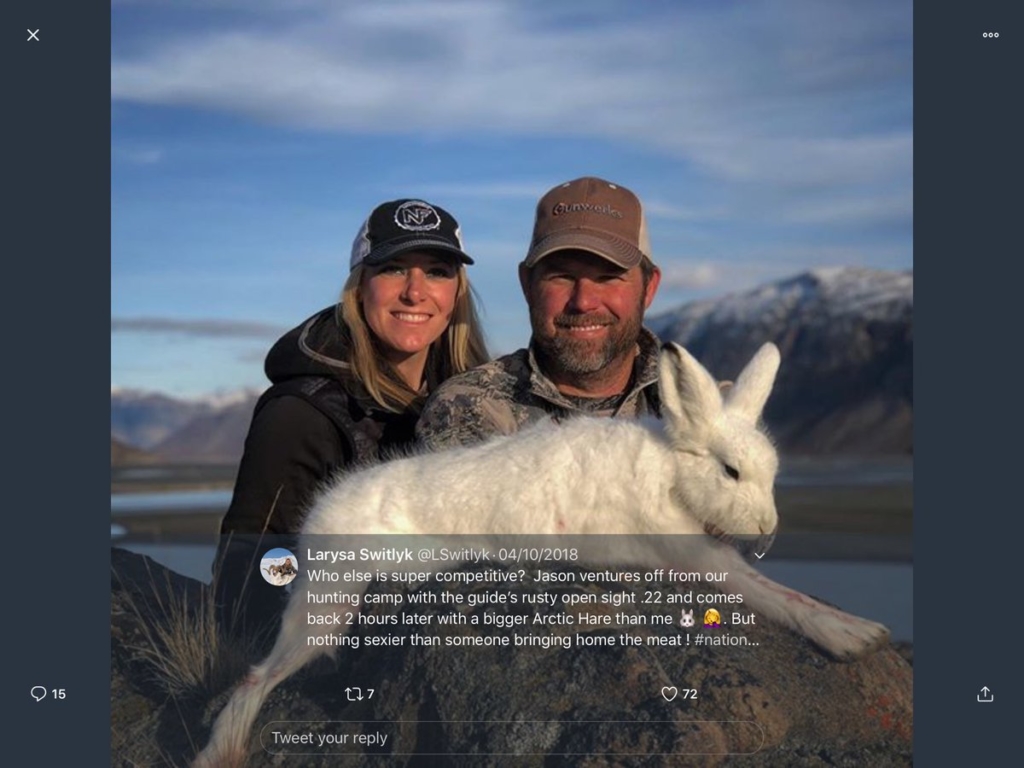 There's certainly a sexual element to Larysa's tweets: "There's nothing sexier than someone bringing home the meat" she squeals in one.
Looking at the flood of images of the American hunters online, you can't help also thinking that this is an expression of America's culture of gun violence being exported around the world, but its also about our relationship with nature.
Time reports: "The problem does not stop with lions. Poachers killed between 15 and 20 rhinos in the country in 2014, 60 rhinos in 2013 and 84 (the peak) in 2008. The World Wildlife Fund estimates that 60% of the rhino population in Zimbabwe and the Democratic Republic of Congo (DRC) was killed between 2003 and 2005″ (Prepare to get angrier).
The freak culture of hunting is a celebration of a world that is out of control, a hyper-commercialised blood-lust that thrives on destroying the natural.