The Breakup of Britain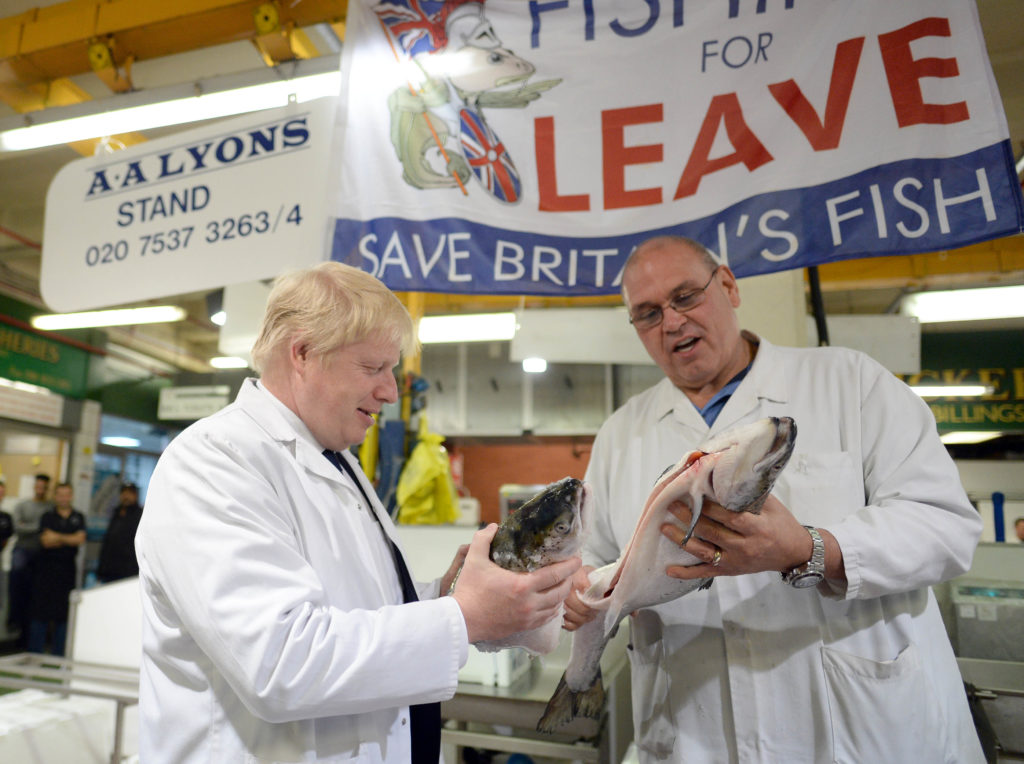 It's a thorny old cliché that Scotland couldn't manage the breakup of Britain by itself. Brexit has ushered in the conditions where England can now do a lot of the heavy lifting. As we (rightly) worry about food shortages, reckless deregulation and logistic chaos, we shouldn't lose sight of the shifting constitutional crisis and the long-term damage that's being done to the very stability of Britain.
This is a combined result of the new Tory mindset, shorn of the pretence of paternalism and embittered in its glorious new nationalism. It's a potent mix of decline and menace which brings the normalisation of food bank culture and leads seamlessly to Priti Patel suggesting we threaten Ireland with food shortages to break a better Brexit deal.
It's not ahistorical it's a particular historical approach which shows continuity with a certain thread of British politics.
It's in this social and international context that Open Democracy notes "The Brexit disaster is an existential crisis in the 'Idea' of Britain".
Gerry Hassan writes: "The reasons for Brexit lie much deeper in part of the English psyche …The last two and a half years have revealed unattractive things about the English political imagination. First, there has been the ridiculous language of Tory Brexiteers like Jacob Rees-Mogg, Steve Baker, Nadine Dorries and Boris Johnson. They have talked of the UK as a 'vassal state' and a 'colony' permanently stuck in 'servitude', while comparing the EU to Napoleon, the Soviet Union, and of course, Nazi Germany."
If economic decline and precarity are key drivers to Brexit and the rise of English nationalism, the focus on Ireland and the open contempt for the Celtic nations are not accidental outcomes.
As Mark Hutchinson writes in the Irish Times: "There is a deep sense of irony in that it is England's own decision to now leave the European Union, and recover a supposedly independent global presence, that has finally exposed how little may now be left of Britishness in the 21st century. The term British was first used by James I and VI, when, as King of Scotland, he ascended the thrones of England and Ireland in 1603. But such an identity did not find the sort of dominant cultural presence we might expect in either Scotland or England. They remained separate kingdoms until the Act of Union of 1707."
He continues: "… the Ulster Plantation was the first real British policy because it involved both the Scots and the English working together. In fact, Ulster established the framework which has continued to define British identity in that Britishness had meaning, not within the geographical confines of the actual island of Britain, but in Ulster which sat outside its boundaries."
"Being "British" co-opted Scotland into England's long-running involvement with Ireland, which was now justified under the labels of British "civility" and Protestantism, as opposed to something particularly English."
Lose Northern Ireland and you lose Britain.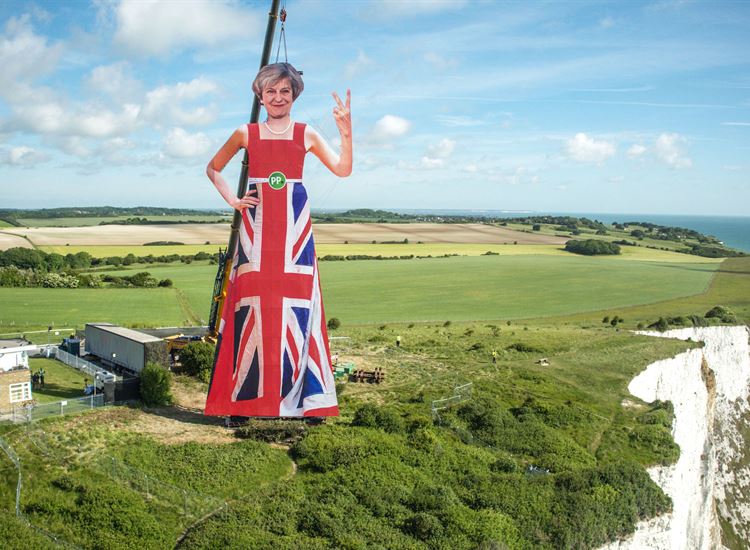 Lose Britain and you lose Scotland.
England may see this process as "liberating itself from Europe" but it will be "liberating itself" from the Union too.
Patrick Cockburn at the Independent makes the same connections:
"It is worth recalling the degree to which British politics was divided and poisoned by fierce disputes over Irish independence for the whole of the nineteenth century and early twentieth century, right up to the moment that Ireland achieved self-determination in 1921. What used to be called "the Irish Question" has now been reborn as an all-consuming issue by "the Scottish Question" and, whatever the timing and outcome of a second Scottish referendum, it is not going to go away. Supposing that Theresa May really believes, as her patronising rejection of another poll in Scotland might suggest, that "the Scottish Question" can be indefinitely delayed, then she will be joining a long dismal list of British leaders down the centuries who made the same mistake about Ireland."
Cockburn concludes:
"Brexit is English nationalism made flesh, but the English underrate its destructive potential as a form of communal identity. Concepts like "nationalism" and "self-determination" have traditionally been seen as something that happens to foreigners. An English failing today is an inability to recognise the egocentricity implicit in such nationalism and the extent to which it alienates and invites confrontation with other nations in the British Isles and beyond."
Taking Back Control
This form of self-blindness is a cultural trait that England will need to transcend.
But this will be difficult when the political debate is so mired in myth and with such intense self-deception at play.
As Hassan observes:
"If Brexit had really been about 'Taking Back Control' then the 2016 vote would have resulted in a flurry of proposals for greater democratisation in the UK: to reform Parliament, to more effectively hold the Executive to account, in how laws were made, and about decentralising one of the most centralised countries in the developed world. They could even have begun thinking about England – the state of which fed Brexit."
Perhaps that is a remote and grim possibility, that England can salvage itself out of the prospective No Deal wasteland and reform its own institutions and self-identity out of the wreckage of an abandoned Britain?
But that would require the nascent English nationalism to be retrieved from the far-right and the Brexit project to be taken back from being a vainglorious notion of global exceptionalism and instead create a restorative project in times of crisis.
This seems unlikely.
Particularly as the trajectory of the Brexit crisis seems to point inexorably to the breakup of Britain.
How could England be re-born out of the deconstruction of Britain?
Perhaps because the elites that run and rule England draw power and status from being British. It's through the Union that power is sustained and projected. The sinews of the landowning class and the cultural projection through imperialism is core to elite power.
But this vision of a retrieval of English nationalism has to contend with other forces at play.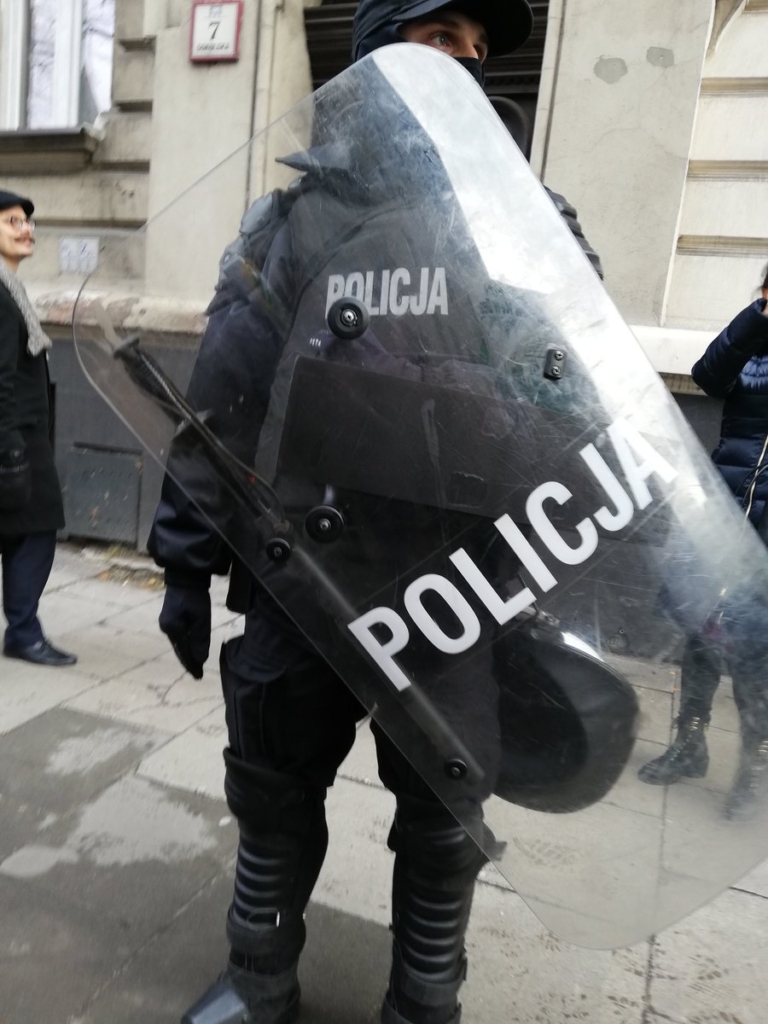 This week has seen both protests in Katowice and in Paris. One cries for 'climate justice' the other for 'social justice' – but both are just expressions of the same system failure. England/Britain isn't immune to these.
Ecological crisis and lurching economic and political uncertainty go hand in hand as the psychological trauma of climate breakdown meets with the failure of market economics.
This is explicitly recognised by the recent IPCC report and the reality is only now sinking in.
As Troy Vitesse remarks in the Boston Review:
"the IPCC concedes that environmental policy based on "market mechanisms" has failed, deducing that there must be a return to direct governmental regulation. The report is written in dull bureaucratic prose—and it pays obeisance to powerful interests in government and business—but buried underneath the leaden jargon is a revolutionary document."
How does this relate to English constitutional politics?
As UKIP's new ambassador Tommy Robinson takes to the streets to try to trade on the Yellow Vest energy – this week has seen UKIP become too toxic even for David Coburn, Nathan Gill and Paul Nuttall, you can see that there is potential for English nationalism to take a turn further to the right, not be retrieved by the left.
As systems fail and authoritarian politics rise, as extreme inequality accentuates already stark class divisions, as ecological breakdown creates climate immigration, the elements of fear and chaos are likely to thrive.
We are already in powder keg of xenophobia in Britain in which the simplistic populism of blame-culture has been cultivated for years. The country doesn't need Calais-Dover to seize up to provide food shortages, people are already suffering food poverty. The problem is what kind of politics thrives under these conditions?
We are at a crossroads where democratic reform, ecological 'new deal' economics and forward-facing constitutional change could be part of a new future, or a further breakdown into domination by right-wing forces is seen on the streets and in the benches of government as socio-ecological decline takes hold.