The Brexit Absolution is Coming — and We Must Stand Up to It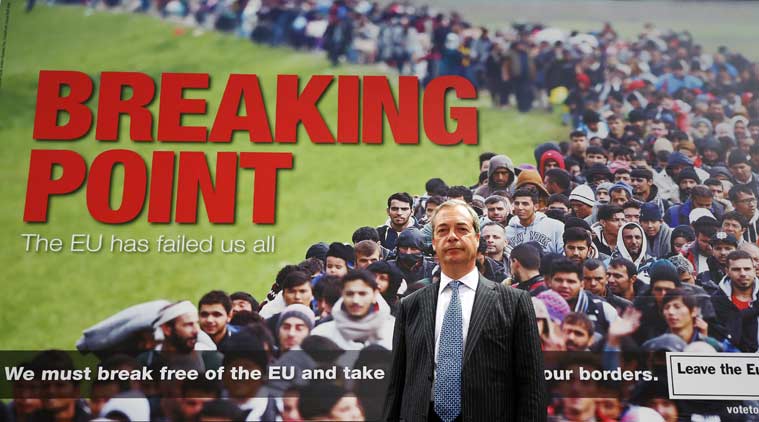 Absolution. Alongside hypocrisy it's a key characteristic of Brexit and has been since day one.
David Cameron sought to absolve himself of, for him, uncomfortable responsibilities as a party leader, wanting to resolve internal Tory infighting with a national referendum on Britain's EU membership.
Leave leaders like Boris Johnson, Michael Gove and Gisela Stuart sought to absolve themselves of, for them, uncomfortable facts, obliterating the truth. And then doing it some more.
Some media outlets sought to absolve themselves of the need for accuracy, going for catchy headlines or what they called "balance" even though there is no balance on facts.
And some of the financial backers of the Leave campaigns sought to absolve themselves of the law.
No wonder, therefore, that all this should culminate now in many Brexiters seeking to absolve themselves of the ever-increasing negative fallout of the EU referendum. Whatever they don't like they dismiss as something that is the EU's fault. Or the fault of "Remoaners". Taking responsibility for their actions? For the campaign they supported? Not so much.
Of course this isn't such a big surprise: combusting pipe-dreams are never a pretty sight.
But — and regardless of what happens next — if Brexit supporters continue to cherry-pick their reality, there will never be a chance to overcome the divisions that have opened up. They need to take responsibility.
Nowhere is the need for that responsibility more urgent than with respect to the situation of EU citizens at home in the UK like me, and our British friends who live in another EU country. We have lived in limbo for over 900 days now and we are faced with specific immediate threats that apply only to us — threats that are only part of our lives now because of the EU referendum.
For EU citizens at home in the UK the immediate specific threat is the requirement for us to apply for so-called settled status if we want to stay. There is nothing automatic about the process. We have known this for over a year now, but because this application process has been frequently cast as a simple registration, it is only now that the wider public is becoming more aware of its real implications. In part, this is due to trials for the scheme having started, and more problems with it being revealed daily.
But a specific recent trigger was a clip produced and shared by the Home Office. In that clip smiling faces — stock photographs — and upbeat music, were used to make look nice the fact that 3.6 million of us already at home in the UK will have to apply so we have a chance of remaining in our home.
The impact of the Home Office clip was immediate: EU citizens were disgusted by how this portrayed the process as something to smile about, and the release during the Christmas holidays was also heavily criticised.
Many others, new voices joining in the criticism, too were upset, learning about the scheme and its presentation in the Home Office clip for the first time.
Loudly audible amongst the critics was Fraser Nelson, editor of The Spectator. A Brexit supporter editing a Brexit-supporting weekly that also gives endless platforms to writers stirring hate against immigrants and EU citizens, such as Rod Liddle.
Yet it was absolution that Mr Nelson sought. It's "just awful", he tweeted, criticising the clip's "sinister tone". Awful and sinister — suitable words to describe the rhetoric employed against immigrants, EU citizens and freedom of movement during the EU referendum campaign. Awful and sinister — visually depicted on newspaper front page after newspaper front page; on the "Breaking Point" poster and many other materials in 2016. Awful and sinister — absolution from it cannot be had by those who looked the other way when "awful and sinister" is essentially the hallmark of Brexit.
Of course the idea of absolution, of cherry-picking the reality one likes, is very appealing. I am sure nobody would love to do that more than all of us EU citizens. We would cherry-pick politicians like Joanna Cherry and Caroline Lucas who have been supporting us for a long time. Cherry-pick the Scottish government as our government because they have given EU citizens so much hope.
But we do not have the luxury of cherry-picking anything. We are forced to own the fallout of the EU referendum because it is our life now. That is why Brexite absolution, like that pursued by Mr Nelson, cannot just be left unchallenged. The fallout from leaving the EU, a policy Brexiters are all about, is one they must own. No ifs. No buts. No cherry-picking. For once Brexit really does mean Brexit.