The EU Lies of Daniel Hannan and Ruth Davidson
As we slide into the annual feast of cronyism, backslapping and institutionalised corruption that is the "Honours" system, the Brexit moment hits a new low. Not just with the predictable packing of the Lords with pro-Brexit "bastards" like John Redwood to grease-through May's discredited deal, but with three other Tory appointments to the privy council, including Edward Leigh, a Brexiter and member of the backbench European Research Group.
The disgraceful act of the Home Office, in the middle of the Christmas holidays, posting a clip with smiling faces and upbeat music telling EU citizens resident in the UK that they have to apply if we want to stay was astonishing:
"Getting status under the scheme means you can continue to live, work and study in the UK as you can now," says the video. "We're making the application process as quick and user-friendly as possible."
This is a moment in British history. This is the moment when the British government demanded families pay £40 for children born in the UK to apply to stay, based purely on the ethnicity of the parents. Their parents are legal citizens.
For Scottish citizens this is the convergence of two lies that have been perpetrated in the past few years. With the state of British politics as a sort of blizzard of lies its difficult to keep hold of just one or two but this is worthwhile.
Lie One
With 2014's Project Fear morphing into Farage's Project Fear the Sequel in 2016 this is the inevitable outcome of an entire political project based on a fear of immigration and a cultivation of racism. For Brexiteers to feign shock at the act is disingenuous. It is also incumbent on left-wing supporters of Brexit to explain how this act and the wider phenomenon is compatible with a positive Brexit outcome.  For the past two years the Brexit campaigners have been simultaneously denying that EU nationals would be under threat whilst also inculcating a culture of fear and xenophobia.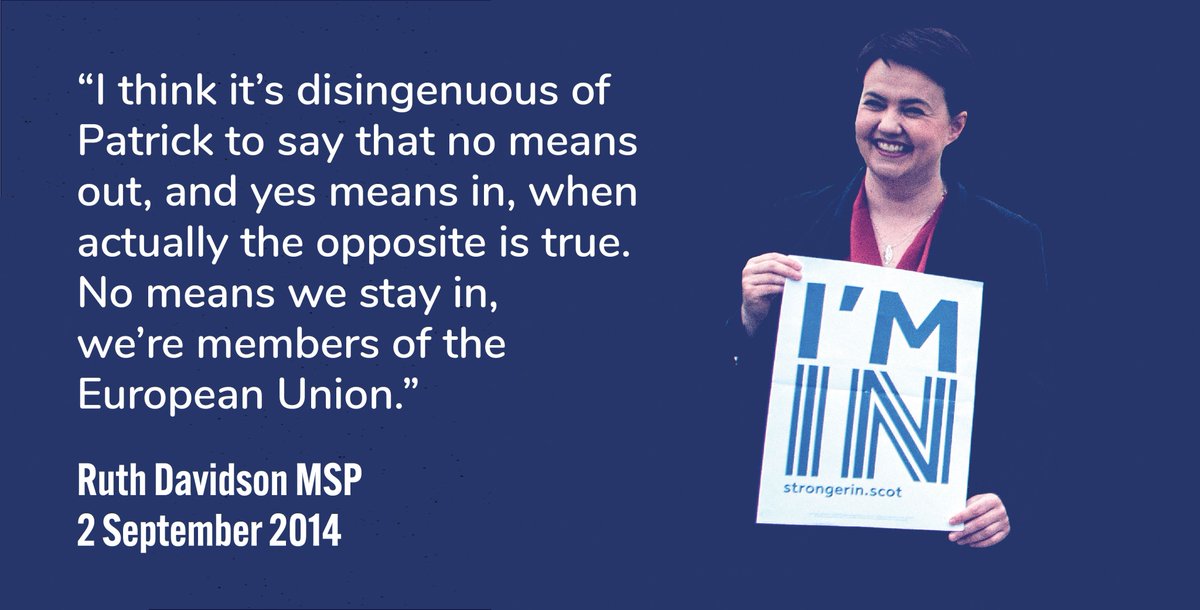 Lie Two 
Hannan's lie is a pair with Ruth Davidson's lie that voting No in 2014 would ensure membership of the EU. There's no escaping these bare-faced lies. And they have consequences for EU nationals living here right now but also for the key institutions and workforces that Europeans support and are part of in the whole of Britain – but also for any future Scottish independence referendum.
Make no mistake, given the opportunity many of the thousands of people living in Scotland would vote very differently than they did in 2014 when they were lied to (you may have noticed a pattern here) about their prospects in the event of a Yes vote.
There will be a reckoning to this and the myths of Britain as some enlightened multi-cultural home of decency and internationalism – that was put forward by so many in 2014 – lies in the ruins of the Brexit debacle. Scotland remains shackled to a toxic state in the throws of imperial decline and populist authoritarianism. There is only one possible political conclusion: our collective New Years Resolution should be to depart with our European colleagues, neighbours and friends as soon as is possible.