Modern Monetary Theory and an Independent Scotland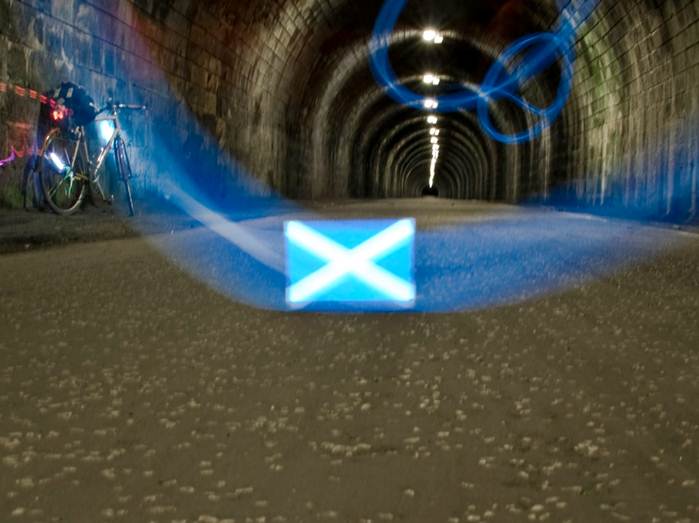 Last week Gordon MacIntyre-Kemp wrote an article in The National on the growing economic support of Modern Monetary Theory (MMT). As a Modern Monetary Theorist I noticed many errors in his piece, some minor and others glaring. Therefore I would like to dedicate some time to setting the record straight and explain what MMT is about.
MMT is not a theory. MMT is a well substantiated body of knowledge based of observable data and facts. It is an economic prism through which to understand a nation's economy. It has been developing since the growth of Keynesian economics. What it is not is a political ideology that promises to end austerity and pay for anything regardless.
So what is the economic reality?
When a government with its own sovereign currency and central bank purchases goods they merely credit the correct bank account with a keystroke. The government's money does not spend tax revenue and can never run out of keystrokes. The transaction takes place electronically, with money created as the government spends it into existence. Every pound that the government taxes back is conversely destroyed by a keystroke. A very simple way of looking at it is like recording points in a video game.
MMT explains is that if we have the real resources available (labour, skills, physical capital, technology and natural resources) which can be purchased with our own currency then there is no purely fiscal constraint. For example if we wanted to build a giant statue of Mary Seacole in Dundee then as long as there is labour and resources available for purchase then money can be created with keystrokes.
The key is having our own free-floating currency and central bank.
Gordon wrote that MMT wanted to achieve "deficit cancellation", but this could not be further from the truth. A deficit is when the government spends more than it taxes; and a surplus occurs when a government taxes more than it spends. What MMT shows us is budget deficits are equivalent to adding net financial assets to the private economy, whereas budget surpluses take out financial assets from the private sector.
We must remember that someone's liability is another person's asset. So the national debt is an account of all the currency/gilts/bonds/treasuries that has been issued by the government which has not yet taxed back or will be paid back at a later date. Most of it is our net money supply into the private domestic economy. It is our savings. It is our pensions. It is our financial assets.
MMT advocates want to see the private economy out of a deficit. If the private economy goes into a deficit then people have less disposable income and therefore spend less. This pushes the private economy to cut into their savings, sell their assets or take out loans on credit. This increases private debt, increases unemployment and eventually we hit a recession.
A monetary sovereign government cannot go bankrupt with its own currency, because they are the monopoly supplier of their currency. Advocates of MMT argue sovereign government must avoid as best as possible to borrow in a foreign currency because we cannot create money from another country.
Japan shows us the obvious benefit of a monetary sovereign government running a budget deficit. To counter their growing demographic problem the government have run a government deficit for over 25 years and increased the national debt in the same time. Yet Japan's interest rates and yields have fallen over time, demand for government bonds remains high, inflation is low (sometimes negative) and unemployment sits at just over 2%. They have overcome orthodox neoclassical thinking.
So why do we need taxes? What MMT shows us is we can't just, as Gordon incorrectly wrote, spend as much as we want. As I've already said the government can spend if there are available resources and labour to purchase. Taxes are not needed to fund government spending. MMT advocates have strict economic discipline. We want to use taxes as a tool to help control inflation and help redistribute wealth from the top 1%. We often specifically advocate for financial regulation, capital controls and qualitative credit controls which consoles the amount of private credit.
In Gordon's piece he raises the fear of politicians abusing MMT to do whatever they want when it comes to spending plans and the possibility of hyperinflation. He cites Trump building a wall as his example, arguing it would lead to an increase in carbon output when it needs to be reduced. Finally Gordon argues that MMT would allow banks to act recklessly.
First, decisions by politicians have nothing to do with MMT. If you do not want screwballs running the country then do not vote for screwballs.
Secondly, this is a very odd argument because MMT supporters are huge advocates for sustainable green energy and lowering carbon emissions. Our colleagues in the US Democrats, who are leading with the MMT prism, are pushing ahead for a New Green Deal. It is seeing increasing support in Congress. The deal includes a Job Guarantee scheme for all Americans to reshape the economy. This includes creating more solar panels, retrofitting coastal infrastructure and producing more electric cars. It is MMT advocates that are uniting the left in the US to create a radical and realistic strategy to tackle climate change.
Scotland is a world leader when it comes to green energy, so what's stopping us having our own New Green Deal? We could keep the population fully employed with a job guarantee and sustain a 0 policy interest rate. All of which would promote low inflation, a stable currency, and real GDP growth resulting in a higher standard of living.
Thirdly, Gordon's fear of hyperinflation is overblown and not supported by the facts. Hyperinflation occurs generally as a result of disasters or major, uncommon events. The Cato Institute looked at every single case of hyperinflation in recorded history and found that none could be attributed to policies seeking full employment. It largely comes down to war, government corruption and natural disasters.
Fourthly, I have already highlighted MMT's discipline when it comes to regulations. It is the current lack of regulation that is allowing banks to be reckless right now. Just over 10 years ago we had the global financial crisis where American commercial banks handed out home mortgages to risky borrowers due to the fact they had low-income. These very same banks would then sell off these loans to investors. Banks would make money and pass the risk to someone else. This was similarly repeated here in Europe.
MMT is about balancing a healthy economy, not the budget, whilst maintaining full employment. For that to happen we won't allow free market politics or bankers to control the agenda.