Pro-Indy Media Can't Ignore Salmondgate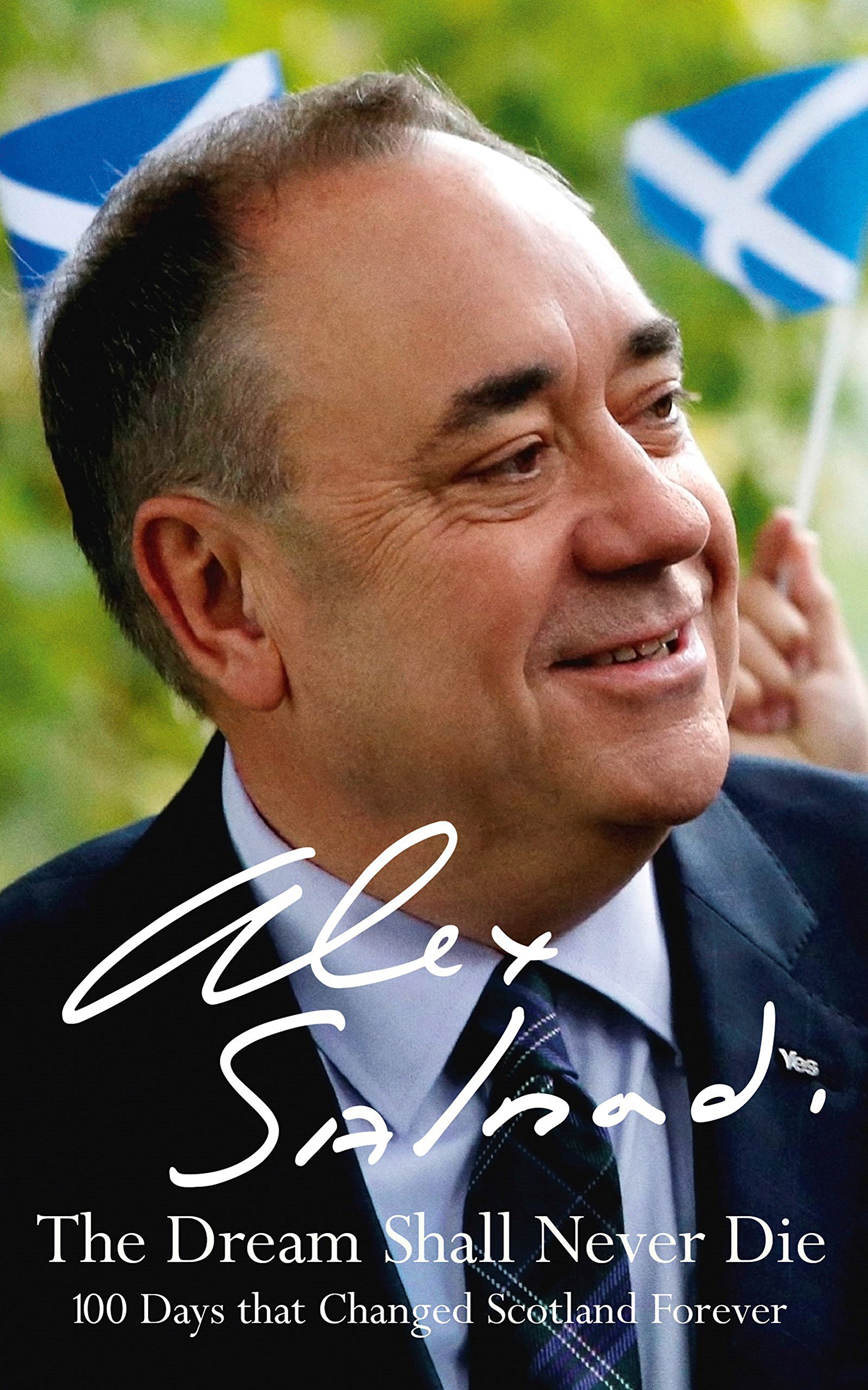 Only one thing is as depressing as the Unionist press's undisguised – and completely foreseeable – glee over Alex Salmond's apparent fall from grace. That's the Nationalist media's all too evident nervousness when it comes to covering what has inevitably been branded Salmondgate. Jist ignore it and it'll go awa' seems to be their agreed editorial line.
That's not just a pusillanimous cop-out but quite a disservice to all who dream Scottish self-determination, be it through an IndyRef2 triumph or within a radically new UK confederation. It might be an inconvenient truth for some highly partisan members of the Caledonian commentariat, but Salmondgate is fast shaping up as the worst crisis ever to engulf the Scottish National Party. That thorniest of thistles needs to be grasped by advocates of independence.
Let's face it, for almost three decades Salmond was synonymous with Scottish nationalism, both north and south of the Border. Time and time again, sporting his trademark smirk, the SNP's chieftain smartly manoeuvred to "make Westminster dance to a Scottish jig".
Now, suddenly, the jig could be up for Salmond – whether the jury finds him guilty or innocent. And Nicola Sturgeon might get dragged off the political dance floor alongside him.
Whatever the outcome of the former first minister's forthcoming criminal trial – in which the current First Minister could also face cross-examination – it is well nigh impossible to imagine either of these forming dancing partners waltzing away completely unscathed from a woeful state of affairs for all concerned.
Every element of the corporate media in London, as well as in Scotland, can't wait to have a field day chronicling and commenting upon what, given the length and gravity of the charge sheet, seem sure to be drawn-out proceedings. The Scottish trial of the century (and pre-trial period) can only be a prolonged distraction at this critical juncture when the Scottish Question should be top of every national news agenda.
While the Scottish dimension to the great Brexit imbroglio is being regrettably diminished, we need to ponder serious an equally crucial question. What is the likely fallout from such a seismic development as Salmondgate, not only for a pair of FMs (past and present) but for the future of the SNP and for the wider pro-IndyRef2 movement?
Addressing that important issue is perfectly within the boundaries of existing media law so long as it is done, of course, in compliance with the Contempt of Court Act (which I'm being careful to abide by in this posting).
My own response to the political question I've just posed is this: even if the current crisis does destroy the political careers of Salmond and/or Sturgeon, it needn't end up being totally devastating to the struggle for Scotland. Since an early point in the 2014 referendum campaign, the fight for Scottish freedom has been a true mass movement whose awesome strength isn't drawn from solely one political party or personality. To her immense credit, Nicola has made that point herself in recent weeks.
The power of the people should always take precedence over the people in power – whether they're wielding their power at Westminster or Holyrood. And the primary mission of the Fourth Estate (or exemplars of the Fifth Estate such as this site) should surely be to hold the powerful to account. Without fear or favour, as we say.
I can honestly claim to have been guided by that noble principle throughout my media career. The finest public compliment ever paid to my professionalism came from Pat Kane (whom I have known since we teamed up on the student rag at Glasgow University). In his heartfelt obituary for the now sadly deceased Sunday Herald – published last summer in The National – Pat described me as "a classic, dour, quiet-Nat-on-the-side senior editor (there were quite a few of us on the Sunday Herald), who would nevertheless subject his own side's representatives to merciless scepticism."
I quote this not for egotistical reasons. (Who wants to be described as dour or a Nat?). I cite it simply as supportive evidence that I walk the talk when I appeal my fellow Scottish journalists not to duck getting stuck into any story, whatever their own personal political convictions.
When the Sunday National was launched in September last year, I sent an email to its editor Richard Walker (also a former colleague) congratulating him on bringing this new title to the newsstands so swiftly after the demise of the Sunday Herald. Then, with characteristic tact and diplomacy, I also let him know I felt a little let down by his debut issue, stating in my message:
By far my main disappointment, though, was with the political coverage, which seemed like a print version of an SNP party political broadcast. I completely get that you're keen to hook your core target market…but the Sunday National cannot just ignore the storm clouds gathering above Scotland's governing party and simply play to an applauding gallery. Now, more than ever, the SNP needs critical supporters.
Richard got back to me very quickly to say:

I take your point about the political coverage…It's a tricky one because there's more than enough criticism of the SNP in other newspapers and I know (because they have told me) that many of our readers find it difficult to accept continued attempts to criticise virtually everything the SNP does. So first we need to establish the context of our reports and that criticism is well-founded rather than knee jerk. I think we will do that over the coming months. Give us time.
To which my response now is this. I've given the Sunday National (and The National) plenty of my time since my return to Scotland last autumn. Aye, it was a smart move to bag an exclusive interview with Alex Salmond, in which he called for a truce in his "uncivil war" with Nicola Sturgeon. But that scoop has been totally eclipsed by the subsequent shocking events – events no self-respecting editor should seek to downplay.
Really and truly it's high time the entire nationalist/self-determinist media stopped simply preaching to the converted and started speaking truth to power in Scotland – whoever that might upset. Anything which falls short of this vital endeavour just isn't serious journalism in my book. Nor is it making a valuable contribution to the development of a vibrant democracy in our land.