Paying People Properly Will Ruin the Festival says Fringe Boss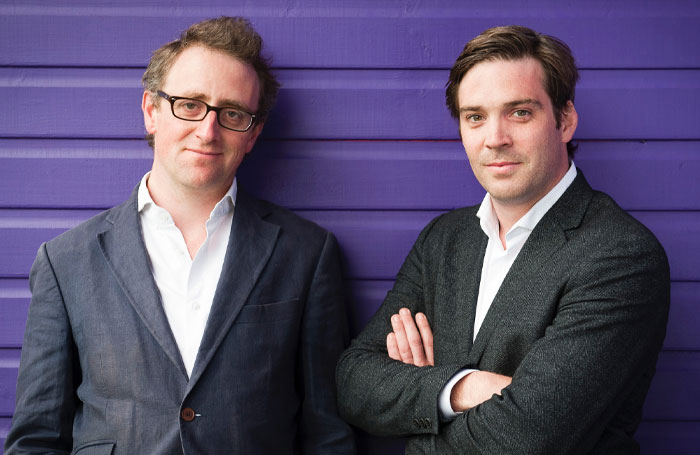 The sound of the world's tiniest violins was heard across the capital yesterday as Shona McCarthy, the head of the Edinburgh Festival Fringe warned that a campaign targeting poor treatment of workers in venues is threatening the event's future.
McCarthy insisted that demands for all Fringe producers and venues to pay workers the Living Wage were "unrealistic" and pleaded that it was "simply untrue" to suggest it was a huge commercial event. It seems the CEO of the Fringe is saying that some major companies just can't pay a decent wage, and it's her job to attack – not exploitative companies – but trade unionists protecting low-paid workers. That's incredible.
A spokesperson for Better than Zero told Bella:"In entertainment and services it's not unusual to work gruelling hours in grim conditions without fair pay. The experiences that Shona McCarthy wants to dismiss as 'hyperbole' are increasingly normal, and the rising frustration of workers is reflected in the numbers demanding more rights and respect."If businesses making a profit from unpaid work are feeling under threat, it simply means that Fair Fringe, Better than Zero and other union campaigns are building the strength to win what workers are due."
All of which is true, but it also brings into question the why its the appropriate role of Shona McCarthy to attack trade unionists.
The festival has faced accusation of exploitative practices for years. Damning allegations include health and safety violations, illegal working hours and pay disputes.
In 2017 Vice reported one worker complaining: "Because we signed a volunteer contract, they could simply pay us £200 for the five to six week period and no one could complain about that working out to maybe 60p an hour," while others told stories of "being put up in flats with major pest control problems, several people to a room" or "continuously told off for having drinks or sitting down, despite it being over the legal temperature limit indoors".
In January of this year the Fair Fringe campaign singled out C Venues, one of the biggest producers, accusing it of imposing poor conditions on workers and paying them as little as £200 for the entire Fringe run, and demanding the Fringe Society ban C Venues over "an unacceptable model built on exploitation, underpayment and overworked staff".
Last year the Evening News reported the company being accused of paying 
"sweatshop" wages of just 50 pence an hour – which led to calls for the company to be barred from taking part.
But it will be McCarthy's claim that the festival isn't a "huge commercial event" that will stun many.
Whilst the mythology of the festival is all around Richard Demarco and the early Traverse, the reality is big business.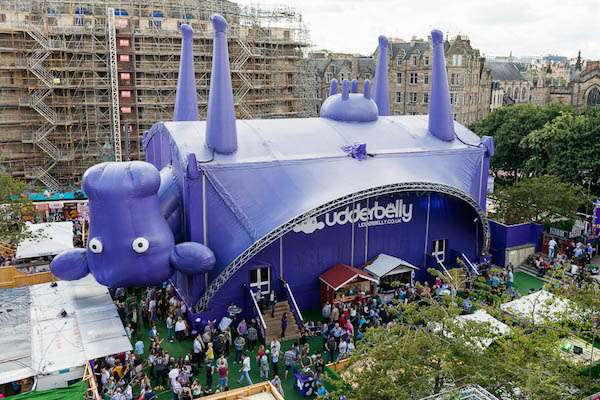 Underbelly's Ed Bartlam and Charlie Wood first visited Edinburgh on a school trip with Eton, and Baillie Gifford who sponsor the Book Festival own around a fifth of Tesla, making it that company's fourth biggest share-holder, with a stake worth circa $4bn. Bartlam and Wood now shift over 283,000 tickets at the fringe, at 17 different venues. A business profile for the company claimed that their ticket sales at the 2016 Edinburgh Fringe were 250,065, and their 2016 box office turnover was £2.5 million.
Others have calculated that last year 422,120 tickets were sold across twenty-two venues and four sites (at an average of £20 per ticket, that would add up to £8.4 million in one Festival). They operate around the world and have taken over Hogmanay, as well as events at the South Bank, Hong Kong, Christmas in Leicester Square, Christmas in Edinburgh and more.

The result is a super-bland cultural experience that erodes the local economy – but the idea that this not big business, that the Edinburgh operation is not a huge commercial event lacks credibility.
Of course it's true that the festival has venues and producers of all different sizes, but it is, no doubt,  a cash cow.
The Fair Fringe was founded by young socialists, in coalition with the union Unite and Better Than Zero, a campaign which organises against zero hours contracts. It consists of a petition and open letter, and calls for the Fringe's "big 4" venues – Pleasance, Underbelly, Assembly and the Gilded Balloon – to sign up to a "Fair Hospitality Charter", which lays out demands around pay, breaks, trade union access, sexual harassment, tips and more.
The Fair Fringe Charter asks for:
Staff to be paid the real living wage of £8.75 an hour
Rest breaks
Equal pay for young staff
An end to unpaid trial shifts
An anti-sexual harassment policy
A minimum hour contract
Paid transport after midnight
Consultation on rota changes
A transparent TRONC system for tips
Union recognition
It would be an easy task for the Edinburgh Festival Fringe to take on this charter, insist that venues abide by it and begin to rebuild some of the trust and dissipate some of the anger that has developed between residents of the capital and the businesses that profit from the events. Under McCarthy's leadership that shows little sign of happening.