Routes to Independence Six: Escaping From England's Attic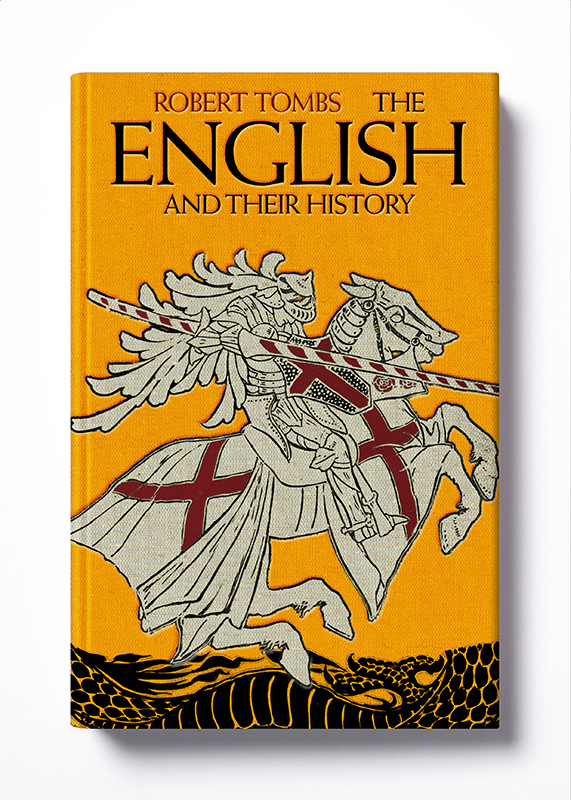 'England', wrote Robert Tombs in his celebratory tome The English and Their History, 'is a rambling old property with ancient foundations, a large Victorian extension, a Sixties garage and some annoying leaks and drafts balancing its period charm.' One key point this Cambridge professor carelessly omitted to mention in his structural survey is that England also has an attic. It's called Scotland.
How else to define a spacious, sometimes freezing, upper adjunct used primarily to stuff away dangerous and unsightly objects and substances at a safely distance from the posh living quarters down below. Somewhere you locate oil and water tanks to keep the house ticking over comfortably.
Somewhere also generally out of sight and out of mind, except on those rare occasions when disturbing sounds seem to be coming from it – or ferocious storms threaten to blow the whole roof off. A neat summary of the essential nature of Anglo-Scottish relations since the 1960s, wouldn't you agree?
What this means in practice is that Scotland served for several decades as the primary dumping site for the UK's nuclear waste and remains, chillingly, the UK's number one nuclear war target. What it also means is that this unblessed plot will almost always be a mere afterthought at the Palace of Westminster. Since the ink dried on the Treaty of Union, the British state has been, in the words of the historian Rosalind Mitchison, "ignorant of and indifferent to the problems of Scotland" – except at moments of crisis.
Such will remain our collective fate until and unless we, the Scottish people, create a real crisis by signalling, with absolutely no ambiguity, that we're finished with a defence and foreign policy founded on post-imperial delusions of grandeur – delusions which have only ballooned since the referendum endorsement of Brexit.
By taking full responsibility for its external relations, Scotland would be able to adopt a dramatically different approach, shaping a more positive and peaceful future for ourselves and our neighbours. We might even come to serve as an inspiration to other states around the world.
Obtaining a clear mandate for all this can only come about if we put as much passion into discrediting the warfare state as has been put into defending the welfare state north of the Border. To be clear, advocates of self-determination need to raise their game by not just concentrating on a significant degree of focus from bread-and-butter domestic issues, but equally on defence and foreign affairs. Geopolitics as much as politics.
When we dare to doorstep our compatriots with that proposition, we will be knocking, I suspect, on quite a few open doors. More and more people in Scotland sense that winter is coming.
We all watch the nightly news and can only be increasingly unnerved by the growing sabre-rattling in both Washington and Moscow. A belligerence increasingly matched, if less perceptibly, in Paris and Beijing.
The news has been particularly unnerving of late following Trump's threat to rip up the non-proliferation treaty on intermediate nuclear forces with Russia. It did so after warning Vladimir Putin that the Kremlin had been found to be in material breach of this concordat through testing a mobile ground-based missile system.
Suspending the first treaty to abolish a whole class of nuclear weaponry – it led to the decommissioning of Cruise missiles with a range of 300 and 3,300 miles – already signals (if anyone were still in any doubt) that a New Cold War is well underway. Especially since this belligerent move is backed by Nato.
In an unsettling new era of strongmen leaders, even President Macron has struck a macho stance by pushing for the fast formation of a "true European army". France's enigmatic President is invoking the threat from Trump, as much as from Putin, to overcome foot-dragging on a defence union by other EU member states, telling Europe1 Radio: "We have to protect ourselves with respect to China, Russia and even the United States of America."
Those who still fantasise that (continued or renewed) membership of the EU would be certain to keep Scotland snug and safe in a peaceful and progressive comity of European nations should mark this unprecedented rhetoric from Macron. He is clearly determined to succeed Angela Merkel as the supreme leader of the Union or even become the new Charlemagne who resurrect the Holy Roman Empire.
French belligerency was also indicated by France's defence secretary Florence Parly publicly declaring recently: "Cyber war has begun." And she said the French military will use its "cyber arms as all other traditional weapons… to respond and attack."
Meanwhile, China is swiftly expanding their nuclear arsenals. One reason for America scrapping the INF Treaty, America would be freed up to counter more effectively this threat. Americans' upping of the anti against Putin's regime could well be a pretext for the Pentagon to muscle flex more in the Pacific.
Another disturbing geopolitical development, as is the Trump administration's cooling of commitment to Nato. All somewhat embarrassing for the current SNP, given the faith they have controversially placed in this nuclear-armed alliance since 2012.
In advance of the knife-edge debate on this vexed topic at the party's conference, then defence spokesman Angus Robertson toured the nation's TV studios to assert that Nato membership – divested of Trident subs based at the mouth of the Clyde, of course – would "take us through the geostrategic challenges we face in northern Europe together with our regional neighbours (such as) Norway, Denmark, Iceland".
Strangely, Robertson omitted to mention that our nearest neighbour has survived perfectly well since it broke away from London rule. Ireland has done this by navigating, not just a non-nuclear but a neutral and non-aligned pathway. While it has admittedly felt compelled to sign up to the EU's PfP (Partnership for Peace), no serious politician in Dublin would dare suggest ending neutrality or joining Nato.
Perhaps inspired by Ireland's example, the sole intellectual ever to grace the SNP's benches at Holyrood, historian Christopher Harvie, has correctly argued: "The prospect of removing abhorrent weapons of mass destruction from Scottish waters is a hugely compelling argument for independence; membership of an outdated, dangerous club is not."
Deep in our psyches and souls we all know that all forms of militarism always end tragically. As Hegel so depressingly observed, 'we learn from history that we do not learn from history.'
With the storm clouds gathering again across much of the globe, we should heed these wise words of Eamon de Valera, delivered to the League of Nations assembly in 1936: "Peace is dependent upon the will of the great states. All the small states can do, if the statesmen of the greater states fail in their duty, is resolutely to determine that they will not become the tools of any great power and that they will resist with whatever strength they may possess every attempt to force them into a war against their will."
In Scotland's case, attaining the freedom to adopt such a peaceful and constructive posture will require rapid consciousness-raising among our compatriots, such as the (unfairly demonised) Dev pursued when he dominated the Irish Free State.
Impressively, the Alt-Nat media (ably led by Bella Caledonia and The Ferret) have admirably taken on that task. But – and it's a big But – creating and constructing a Scottish Free State will require something over and above this. True statesmanship. That is the one and only route to true independence. And it can only be demonstrated through convincing and charismatic leadership of the pro-independence movement.
If we embark with full determination down such an audacious geopolitical route, let none of us underestimate how dauting and dangerous is the task ahead. The British establishment may have declared that it no longer has any selfish or strategic interest in Northern Ireland, but the warfare state will do everything in its awesome power – perhaps even wage another dirty war – to keep Britain in the nuclear club.
Anyone who presents a real and present danger to the UK's status as a permanent member of the UN Security Council should prepare to become, potentially, the victim of a vicious smear campaign – or meet an even grimmer fate.
Never underestimate the dark arts of the British state. Always remember Will McRae.
Mark also the creepy warning uttered by a staunch Unionist academic in Frederic Lindsay's intelligent thriller Brond: "The independence some people in Scotland claim to hanker after is just a no-go option from a strategic point of view. They want to forget about their poets and history and stuff and just get out a big map and catch up on the geography. This is a useful piece of real estate."
In other words, England wants to keep its attic.