Replying to Andrew Wilson: a Scottish Currency is not Symbolism, it's Power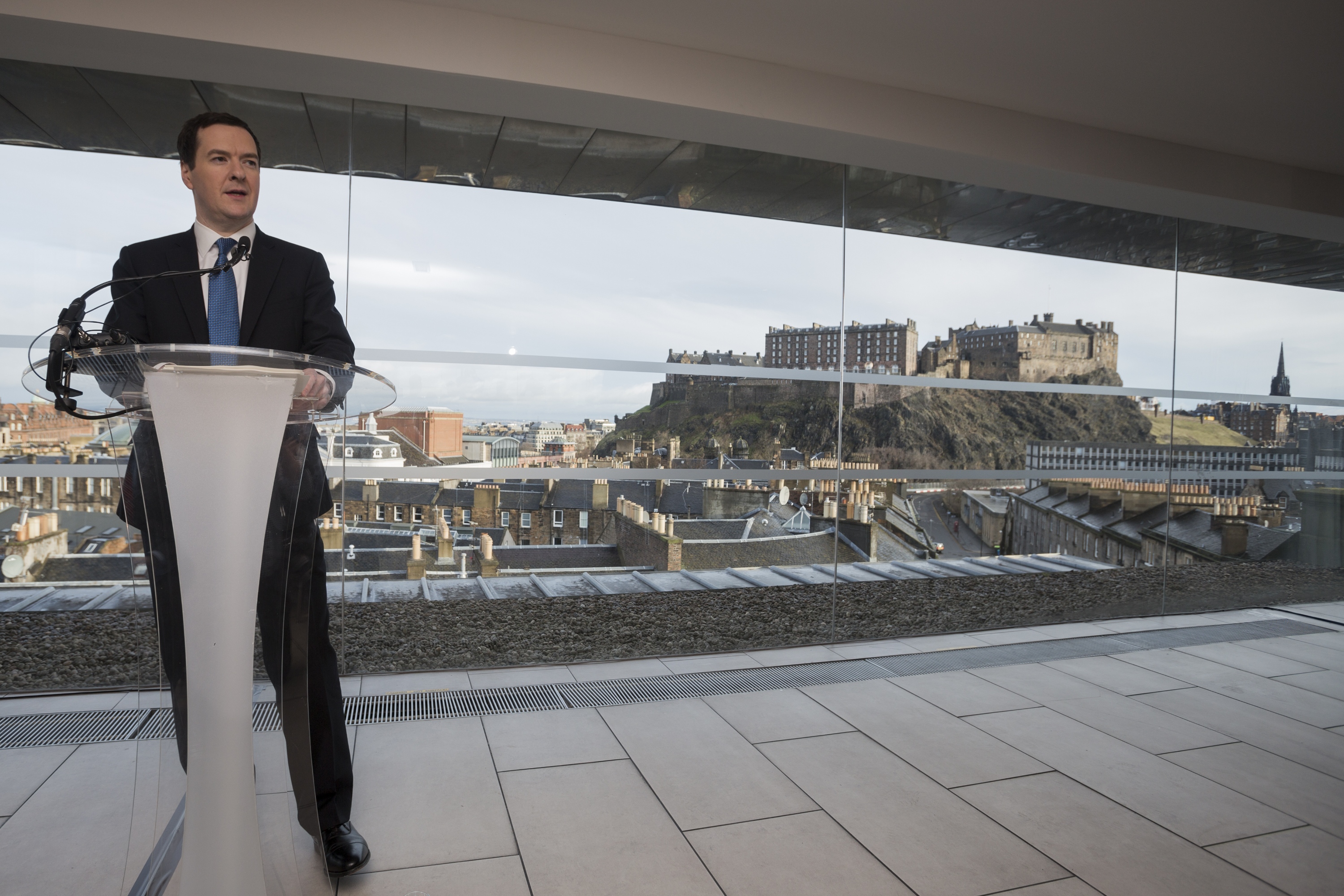 Andrew Wilson, author of the Growth Commission report, writes a new column in The National. This he does with great eloquence and passion. In his latest offering he attempts a defence of the Commission's controversial proposal that independent Scotland keeps using the pound sterling for the foreseeable future.
Regular readers of Bella will know I think this idea is misplaced because it leaves the big drivers of the economy – interest rates, exchange rates, access to public borrowing – in the hands of the Bank of England and City of London.
In response, Andrew counsels patience, "Rome wasn't built in a day" etc. He counterposes this approach to the nefarious influence of "a very small number" of miscreants in the Yes family who "would rather move immediately and overnight to a Marxist revolutionary state".
In a video clip on the Commission's website, Andrew lectures that someday "there may be merit" in having a Scottish currency. But only after we have fixed current economic problems, which his own report puts at around a decade hence (see paragraph C2.8).
My counter argument is three-fold. First, Andrew's formulation will fail on the doorstep, as it did in 2014. Saying vaguely "there may be merit" in a Scottish currency, at some indefinite time in the future, invites the retort, "then why go through the bother of independence now, what exactly are you changing?"
Second, it is impossible to boost growth and escape austerity unless an indy Scottish administration can set its own interest and exchange rates and borrow to invest without a City of London veto. I fully accept you can't have a Scottish currency on day one, but you need to tell voters that's what an SNP government wants to introduce as soon as practically possible. There is no such thing as "constructive ambiguity", Andrew.
And third, I'm highly suspicious of handing over the decision to create a Scottish currency to an "independent" Scottish Central Bank stuffed with the people who brought the world to the edge of economic ruin in 2008.
Andrew says in his National piece that indy Scotland "will have its own currency when its Central Bank reports to its Parliament that the six tests [the Commission] set out have been passed". Unfortunately, these six tests are deliberately very vague, just like Gordon Brown's tests for joining the Euro. They also assume the banking community – dominated by RBS and Standard Aberdeen – gives a green light to any change.
Andrew finishes his National piece on currency by claiming "substance and people's welfare matter many times more than symbolism". But exerting control over our interest rates, banks and public finances is hardly "symbolism". It is the minimum we need to change economic direction. It is about political power.
Andrew is honest enough to admit the Commission offers "the softest of possible changes to the current arrangements, not the hardest". In other words, it is about offering people the illusion that very little will alter with independence. That was the sell in 2014, too. Since then we've had Brexit, Trump and trade wars. To counsel patience when your house is on fire is the opposite of political sense.
INDYREF2: BREXIT CHANGES EVERYTHING
SHORT of an unlikely, Damascene conversion by Comrade Corbyn towards backing a People's Vote, the UK is headed out of the EU in, or just after, March 29. For Scotland, the issue is not whether it is a hard or soft Brexit. Rather, we need to come to terms – and rapidly – with the fact that the next independence campaign will be fought on radically different economic terrain from 2014.
With the UK out of the EU, out of the Single Market, and (probably) out of the Customs Union, Scottish independence will necessarily create an economic border of some kind with England, our largest single market – assuming we rejoin Europe.
That's not an insuperable problem at a technical level. Post-Brexit, the best plan for indy Scotland would be to remain outside the EU but to join the European Economic Area (EEA). Joining the EEA would mean Scotland was inside the EU Single Market, with free movement of capital and labour. But we would be outside the Common Agricultural Policy and Common Fisheries Policy and the Customs Union unless we decide otherwise.
Crucially, being outside the EU Customs Union would mean we could keep a free trade zone with England – so no customs checks. But the Scottish authorities would be responsible for collecting EU import duties on English goods transhipping from Scotland to the EU itself. Note: this happens in Norway, with is inside the Single Market but outside the Customs Union.
The real problem will be political. The Unionists will do their usual fake news thing and shout about indy Scotland quitting its biggest market. But nobody is proposing ending free trade with England – which would only be true if we joined the EU Customs Union and England did not. Or unless the mad Brexiteers want free trade agreements with everyone except… er, Scotland, their nearest neighbour.