Brexit is Killing the UK Car Industry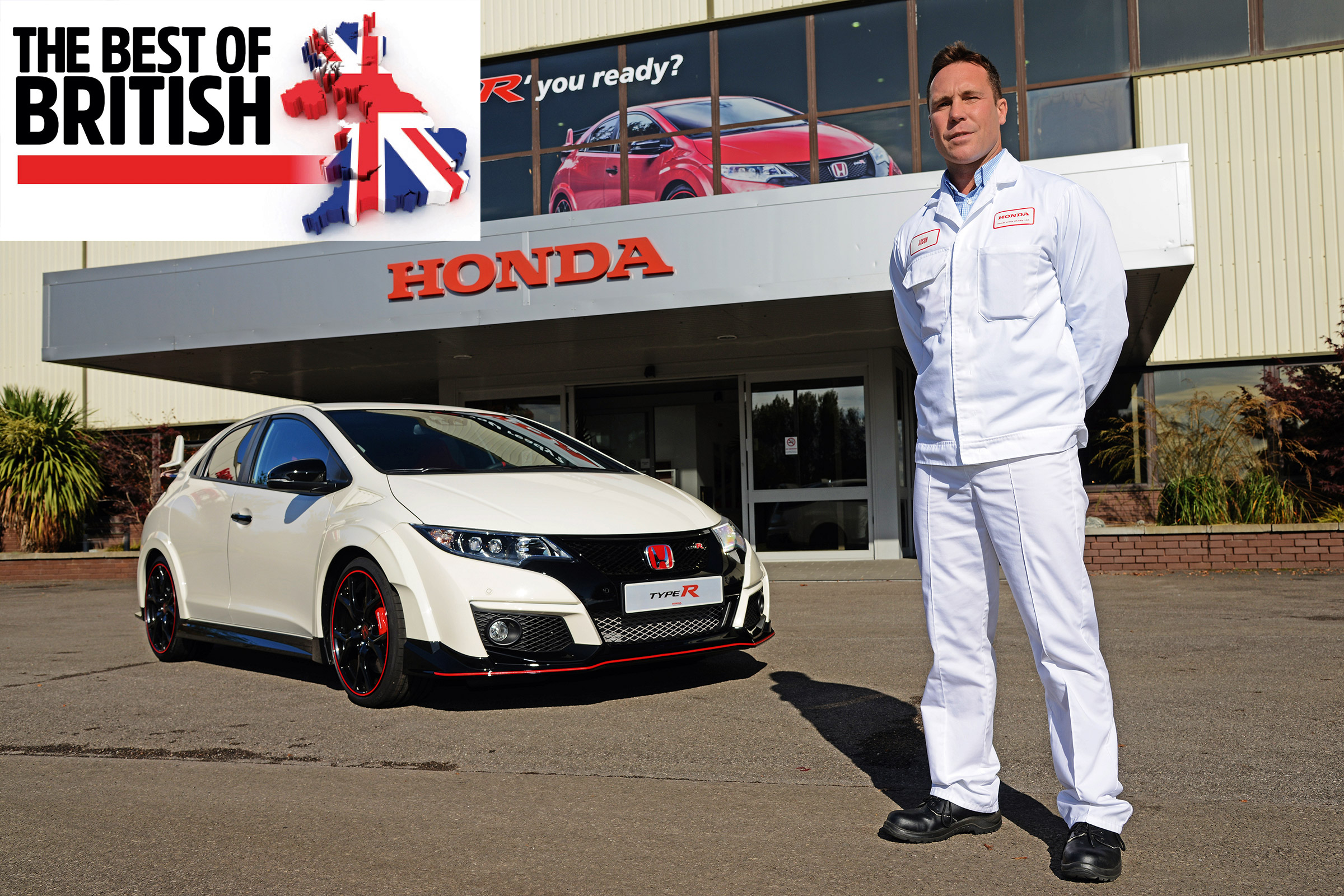 THIS week's column is for petrol heads. For the first time in its 73-year history, Honda has decided to close a factory – in Swindon, the company's only European production facility. According to Honda's UK boss, Ian Howells, this has "absolutely nothing" to do with Brexit. And Jeremy Clarkson is not a male chauvinist!
Honda is to concentrate production of new electric vehicles (EVs) back in Japan because – says Howells – the European car market is much smaller than China or the US, so does not merit new investment. Besides, with the new Japan-EU trade treaty (from which Brexit Britain is excluded) Honda can export direct to Europe without incurring the current 10 per cent tariff.
The UK media blithely took Howells' facile nonsense at face value. Of course, it's true the European car market is smaller than China's or America's, but only by a cat's whisker. In 2017, car sales in the European Economic Area amounted to 15.6m units compared to 17.25m in America and 24.7m in China. I wouldn't call a market of 15-16 million units irrelevant.
Also, Europeans are buying EVs in large numbers thanks to government subsidies. There are now over one million EVs in Europe, after a surge in sales last year. True, Europe hit the million milestone a year after China. But sales of EVs in Europe are still ahead of those in the conservative US.
The stark reality is that Honda (and Nissan) are pulling out of Britain because Brexit has killed the UK as Japan's cheap manufacturing base in Europe.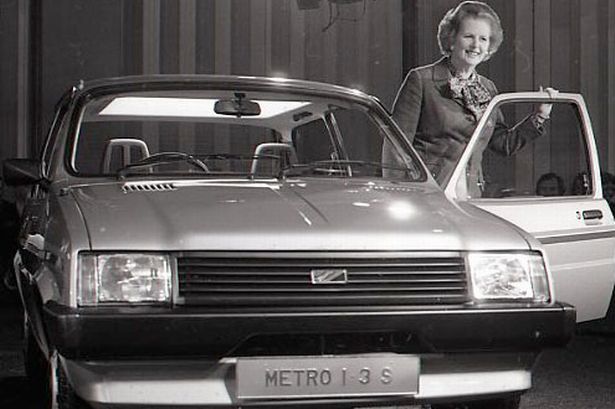 MRS THATCHER'S BACK SEAT DRIVING
Surprising as it may seem, in 1950 the UK was the world's largest exporter of motor vehicles. But the industry was organised in a multiplicity of smaller companies and decades of under-investment by greedy owners destroyed its global competitiveness. Typically, as with other UK industries such as rail, shipbuilding, steel and mines, the state eventually had to step in to rescue what was left of car manufacturing, once it had been looted by private enterprise.
When Mrs T became Prime Minister in 1979, the bulk of the domestic UK car industry (in the shape of British Leyland, aka BL) was publicly owned. Union militancy in the industry had helped push up working class wages across the economy. Like the miners, the car unions became an immediate target for the Tories to smash.
Initially, BL's pugnacious boss, Michael Edwardes, convinced Thatcher to put up cash to refresh the company's range – as a launchpad for privatisation. Jaguar was indeed privatised in 1984. However, BL's management was hopeless and the new Maestro and Montego failed to sell. In 1986, Thatcher tried to offload BL to Ford and Land Rover to General Motors. Understandably, the Americans simply laughed.
So Thatcher did to BL what she did to the UK mining industry: closed it down and fired its militant workforce. Edwardes was also fired, the company rechristened Rover Group, and sold for tuppence to British Aerospace in 1988. Of course, BAe knew nothing about cars but at least they were patriotically British. As patriots, BAe asset-stripped Rover and sold the rump to BMW.
But Mrs T wasn't finished. Having destroyed the car unions, she provided millions in subsidies (refused to BL) to persuade the Japanese to set up screwdriver assembly plants for their cars in the UK. These factories were carefully located away from the old centres of militancy like Oxford. The new workforce was youthful and carefully screened to eliminate any hint of union militancy. These same, pro-Thatcherite workers – now in middle age – duly voted for Brexit 2016, blissfully blind to the inevitable consequences.
But the amazing thing is that to this day Britain runs a trade deficit in automotive products. Britain's car industry is based on assembling sophisticated components imported from the rest of Europe, using cheap, pliant British labour.
Those workers are now being thrown on the scrapheap, yet another (if belated) legacy of Thatcherite economics.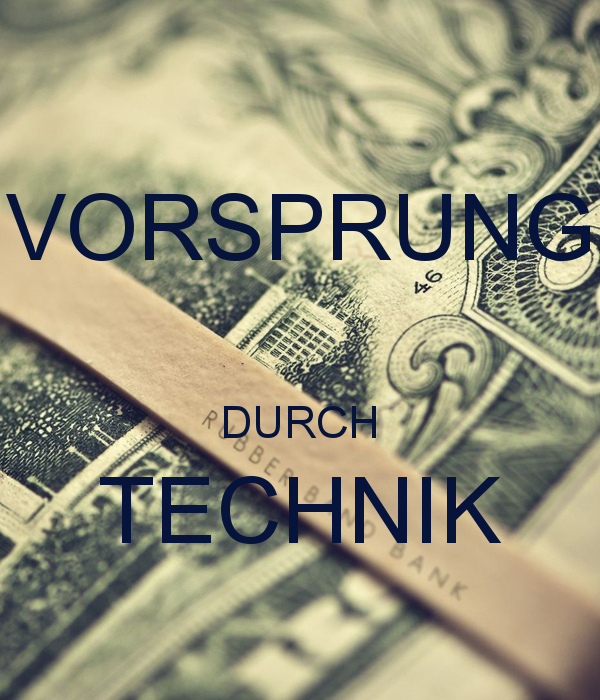 VORSPRUNG DURCH TECHNIK NO LONGER WORKS
Back in 2015, at the height of Tory hype about the UK automotive industry, analysts were predicting Britain would soon break its all-time production record of 1.9m cars (set in the "inefficient", "militant" days of 1972). By 2018, we were promised, UK car production would break through the two million barrier. Instead, car production fell last year by nearly 10 per cent last year, to a mere 1.5m.
We are not alone: premium German car exports to China are falling fast. Germany built its post-war industrial and export prowess on manufacturing world-beating car engines. But electric cars don't have engines. Result: the EV revolution has, overnight, eliminated German capitalism's technological advantage. "Vorsprung durch Technik" has gone into historical reverse with a vengeance.
I can't think of another industrial nation with a looming competitiveness crisis greater than Germany's. The UK is already de-industrialised and dependent on low-paid service jobs and financial chicanery. Germany has this transition to go through. Unless, of course, it retreats into Fortress Europe in alliance with Russia. Which leaves post-Brexit Britain marooned in the cold mid-Atlantic.