It's all very well Tweeting hashtags about Mental Health, but something needs to happen NOW

I took the standard, and oft advised route: I went to see my GP.
He then, in turn, referred me to the Community Hospital mental health assessment 'drop in'. There I was asked to fill in some forms about how I was feeling, and had an appointment with a professional to assess the situation. After that, I was referred to yet another appointment in a few weeks for another assessment. And so the litany began.
On my arrival I was told to fill the same forms out as before, and asked in a very cold manner to explain what help I wanted and to re-tell my life history and events. She barely looked up from her sheet of paper, simply taking notes and ticking boxes. She asked bluntly if I was suicidal.
I said yes.
It did not matter how serious or dramatic the scenarios I described – they were never met with anything more than a sniff. She then informed me that yes – she will be referring me to get some more therapy.
But the waiting list is a year.
She then said goodbye.
Waiting a year was not an option for me in this state. In that moment I realised: the NHS will not help me this time.
I had no choice but to fix this myself, as much of an uphill struggle it might be. This was a terribly sad fact to accept, as I have always been a big fan and proponent of the NHS.
I will be OK. I have the most supportive and understanding family, a roof over my head, food in my belly, a very resilient personality, and a university education behind me.
No, what I am really writing about here, and what makes me absolutely furious, is that not everybody has such a fortunate situation as I do.
It makes me beyond angry to know that the system is failing people out there who have multiple other difficulties. People who are being refused help when they have no safety net. What about those have to look after children while being extremely depressed, and who may struggle to get child care? What about those who are so ill they can't face work, and their workplace isn't understanding at all? Or those who may have abusive partners, drug problems, or no stable home?
How do you think it would be if somebody with these extra stresses was told, after proactively seeking help from their GP (a difficult task in itself), then referred to a series of appointments, and finally told – in their suicidal state – to "wait a year".
As if wanting to take their own life is not serious enough to get help immediately.
I have the feeling that many may walk straight out of that door to take their own life there and then.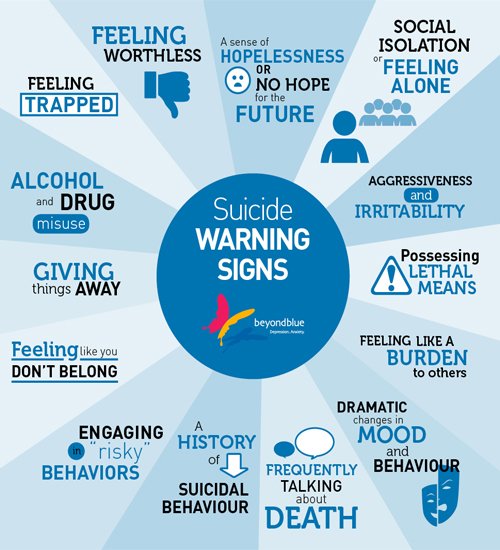 It brings to mind the case of Neve and Georgia. Two teenage girls who were in care in Glasgow, who had already encountered a huge number of difficulties in their young lives. Even after clear threats of suicide, they were never given any counselling. They jumped off the Erskine bridge to their deaths in 2009.
This is horrific. It's a life and death situation in what is supposedly a rich, modern and democratic country. It does not feel like the services have improved much since 2009. In fact, the austerity measures have undoubtedly damaged the NHS, and we need to remedy this with a serious and proper injection of money.
I do not believe for one minute that the woman assessing me had bad intentions, I just believe that she was incredibly over-worked and had to assess a huge number of people for a small number of therapy placements. The funding situation means that she has to be almost callous in the way she assesses need, and even the most serious cases still need to be on a waiting list.
Mental health issues are never far from the front page. As I am sure citizens across the land are well aware, it's a 'hot topic'. However, voting consistently for progressive mental health policies have still resulted in a programme of austerity for mental health care on the NHS. Protests do not seem to be making any difference. Writing angry articles and blogs prove to be an exercise in preaching to the converted.
These essential services are still being under-funded.
Recent news reports have been very clear in detailing the huge pressure that A&E units across the country are under in terms of mental health. The whole system is creaking with the sheer number of people who need help.
The options for those who are mentally ill seem to be either: speak to your GP and get put on a long waiting list, or wait until the situation is so urgent that you (if you are lucky) get taken to A&E. We need to make sure that there is care in place before it gets to this emergency stage. The current system puts more strain on emergency services, and many of the fatal situations could have been avoided.
There are those working their hardest to serve as many people's needs as possible, but they cannot meet those needs without sufficient funding.
When I contacted my MP and two MSPs for comment, they said that they are well aware of the situation. They did not seem surprised in the slightest and agreed that this is an important issue. It is a story they had heard many times before.
In March 2018, the Scottish Government launched its Mental Health Strategy, which does look extremely promising. However, these proposals were created with the intention of being enacted fully within 10 years. This is not fast enough.
These services should be looked upon as urgently as A&E.
We would not be asking those with life-threatening injuries to come back in a year, and tell them not to worry, as we have an action plan in place to make things better in 10 (now 9) years' time.
It seems that a great deal of those suffering from severe mental health problems are increasingly having to rely on charities such as Mind, Samaritans, or other charity-funded counselling/residential organisations. It is fantastic that they exist, but – much like foodbanks – it's a travesty that they should have to exist at all. These charities cannot deal with the huge amount of pressure being put on them, as they attempt to stand in for the lack of basic mental health services within the NHS system. My local charity counselling service has stopped taking new patient registrations altogether.
I have seen what is at stake here. A very dear friend of mine took her own life in 2017. She was a wonderfully passionate mental health activist and a magnificent human. I have known others who have taken their own life too. I almost don't need to berate you with cold statistics here, as most likely you or somebody close to you has experienced severe mental health difficulties. You have quite possibly known somebody who has turned to suicide.
We all seem very aware of what can happen if these issues aren't addressed, so why isn't more being done?
It needs to be more than just a link to a self-help website and a mindful colouring-in book.
*
This article was a runner-up in the 2019 Ian Bell New Writing Award