Ian Bell New Writing Award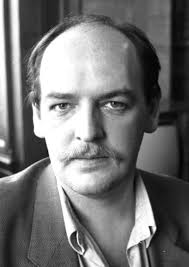 The winners have been announced in the second year of the Ian Bell New Writing competition for an unpublished piece by a writer under 30. The award was set up in memory of the radical journalist Ian Bell, who died in December 2015, by his family and the Edinburgh branch of the National Union of Journalists, of which Ian was a member.
The awards will be presented at the event 'Journalism is a Matter of Life and Death', part of Glasgow's Aye Write! Book Festival, at 4.45pm on 23 March at the Mitchell Library. The winners will receive their awards from this year's three judges – Neal Ascherson, Susan Flockhart and Layla-Roxanne Hill – and Ian Bell's son Sean.
We have published each of the winning entries by Peter Stewart, Catriona O'Sullivan and Greg Ritchie:
Scottish Junior Football: the Beautiful Game
It's all very well Tweeting hashtags about Mental Health, but something needs to happen NOW
Out of Step: Reeling Around our Cultural Stramashes
First prize goes to Peter Stewart, a third-year journalism student at Stirling University, for his piece 'Scottish Junior Football – the beautiful game'. Peter commented: 'I'm nothing short of honoured and humbled to receive first prize in an award associated with such a great man and writer. I can't thank the organisers and judges enough. I know there will have been some outstanding writers in the running.
'My piece was born of reporting on junior football for my local paper, and I thought I'd put a different spin on it, focused on things I saw and people I met. I've always been fascinated with how Scotland performs infamously at the sport, and yet it's our lifeblood. It really is more than a game – it's generational, historical and magical. Junior football encapsulates that at its most raw.
Joint runners-up awards go to Edinburgh-based Catriona O'Sullivan, who is studying for an NCTJ Diploma in Journalism, for her urgent piece 'It's all very well tweeting hashtags about mental health, but something needs to happen NOW', and to Greg Ritchie from Dunfermline, currently studying History and Politics at Wadham College, Oxford, for his article about class and authenticity issues surrounding Scottish traditions, 'Out of step: stop reeling around our cultural stramashes'.
Catriona said: I'm very chuffed! Delighted to have been selected alongside such talented individuals. I very nearly didn't apply, and submitted just minutes before the deadline. So to any writers out there doubting themselves – especially women – just go for it!
'Quality journalism and speaking truth to power are perhaps more crucial than ever. Awards that encourage this, and that support new writers, are a fantastic idea. Ian Bell didn't shy away from difficult issues, and I'm genuinely honoured to have been granted this in his memory.'
Greg commented: 'I'm absolutely delighted and honoured to be recognised by the judges. Ian Bell was a writer I really looked up to. Heaven knows Scotland could do with a few more journalists of his calibre to help us understand the political clusterbourach we're faced with today. I'd like to thank the Edinburgh branch of the National Union of Journalists and Bell's family for the award.'