The Bad Fudge of a Schrödinger's Currency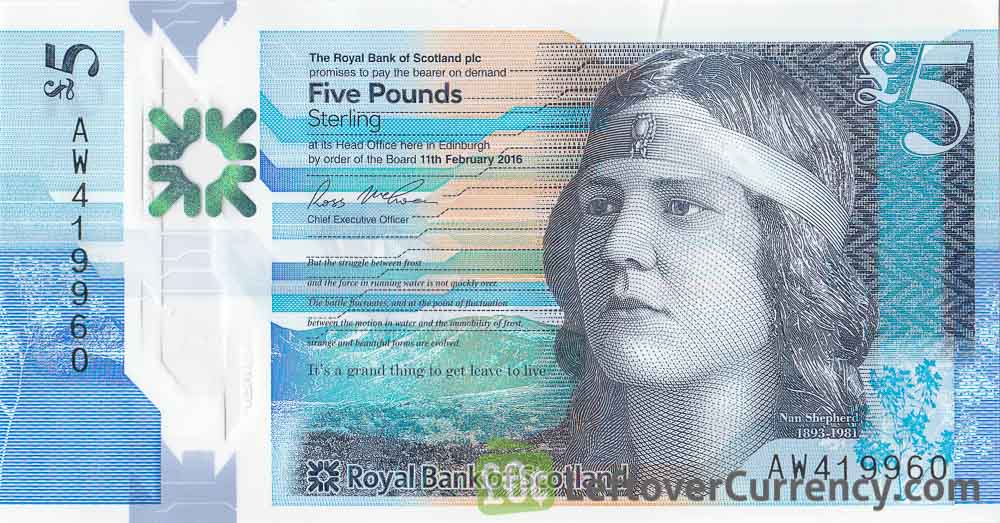 It has undoubtedly been a major step forward for supporters of Scottish independence that the SNP finally appears to be supporting a new Scottish currency. From here, to be fully fit for purpose, all it needs is for the fudge content to be significantly reduced.
To de-fudge the position all we need is for the independence case put to the public in a new referendum to be based on having an independent currency. If we do, the mandate will be implicit and there will be no need for a secondary vote in a future Scottish Parliament.
This would greatly speed up having our own currency and our application to the European Union – and would take the power to wreck Scottish independence out of the hands of unionists in a future Scottish Parliament and put the chance to make independence work into the hands of the Scottish people. It's a win-win.
My fear remains that the strategy is a 'Schrodingers Currency' of a fudge in which the SNP still believes that uncertainty during the referendum means that every voter can hear whatever they want about a future currency.
This 'works' on the basis that the currency issue doesn't feature at all in a referendum; that we vote for the pure principle of 'Scottish freedom' and we leave all the detail to some future Scottish Parliament to decide. In that way we can tell every voter that they're going to get the currency THEY want – Sterling, Scottish currency, the Euro, whatever you fancy.
The SNP can then say 'at some point in the future we'll vote for a Scottish currency' while still claiming that people who don't want a Scottish currency can then vote for a party that wants to keep Sterling. Abracadabra – it's whatever you want it to be.
There is more than one problem with this. For a start, does anyone really believe that currency won't feature in the debate? How is the substantial uncertainty contained within this approach any different from the substantial uncertainty contained in the last approach?
The uncertainty principle has always applied in politics (people don't like to choose things with uncertain outcomes) but post-Brexit it is more intense than it has ever been. If 'leaving it to a future group of politicians to sort out' was ever a positive, it certainly isn't in the post-Brexit environment
And, having looked at a lot of voter attitude research, I can also say with some confidence that this is a particularly acute issue for our key target voters. It was uncertainty the last time that was the final barrier and this is an even bigger issue for them now. The other side will play 'you won't even know what currency you'll use for the next six years' over and over – and it will do damage.
Because that's the kind of timescale we're talking about. By my calculations Scotland wouldn't have a currency for at least nine years after a vote for independence – at least two years from the vote to elections for a Scottish Parliament then up to four years before a vote in the Parliament and then at least three years until the currency is set up. If this required a constitutional amendment (quite possible) there might well need to be a public confirmation referendum, potentially adding at least another year or two.
(This timescale assumes that the SNP continues to form the Scottish Government and that they are able to deliver a Scottish currency more efficiently than they have managed with the frankly staggering nine years it has taken to set up a payment system for the newly devolved benefits system.)
That's basically a decade of Sterlingisation. I know I bang on about this rather a lot, but if there is a London-based or global financial or economic crisis during that period, Scotland faces a genuinely chilling situation.
And what if the SNP isn't the biggest party after Scottish independence? If they stand on the Growth Commission ticket in the first Scottish elections, there is a very good chance they won't be.
Or what if they are the biggest party but without a majority? What happens if the Scottish Parliament doesn't pass this vote? If I was a unionist my entire strategy would be to use that future Parliamentary vote to reject a currency (creating a crisis) and push for reunification – the 'People's Vote' strategy.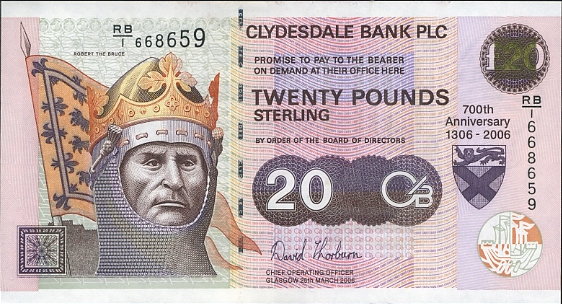 In either event, without any certainty that there will be a successful vote on such an absolutely crucial issue, there is an enormous risk that Scotland will be left in long-term limbo. Unionists will do everything they can to scupper the Scottish currency an independent Scotland needs to be successful. An unstable Sterlingisation policy is ideal for them.
And what of the Growth Commission's 'six tests'? This was one of the most iniquitous aspects of the Growth Commission report, a clear attempt to hand control of whether Scotland gets a currency or not to the professional economist-financier set and impose austerity.
My big fear here is that the SNP conference will be asked to vote for a resolution that looks like it is promising a currency and then subsequently find out that it's actually offering an annual assessment of the six tests. It's worth remembering that one of the six tests is to sharply reduce the size of the public sector as a proportion of the overall economy.
And then of course we'd better be quite clear what all of this means for those who want to join the European Union. To make a full application we will need to have had our own currency and central bank for three years. While the process for joining the EU has flexibility in it, it certainly suggests that you'd be unlikely to get in quicker than three years after application.
So let's spell that out – if its nine years to currency, then three years to be compliant with the rules for applying to join the EU, then another three years of the 'accession process', we're definitely looking at Scotland being outside the EU for 15 years.
These are just some of the problems and uncertainties that result from what we know so far about these proposals.
At this stage let me reiterate that this is a very positive step forward. It's a fudge, but its better than paralysis. We're finally talking about a Scottish currency.
But that's the point – we're finally talking about a Scottish currency. Everyone can hear us, so that is what we need to promote and to defend against unionists attacks. It will be much easier if we adopt the policy properly and whole-heartedly. We can't 'magic it away' so we should own it enthusiastically.
Because the problem with Schrödinger's Currency is that it also allows everyone to hear only the outcome that they DON'T want. Rather than selling the currency option to undecided voters with confidence and positivity, we look like we're prevaricating. Just Do It folks.
What is undoubtedly a massive step forward is that there is now a clear route for members of the SNP to make this policy genuinely fit for purpose. It only really requires one amendment.
If it is made clear that the Scottish Government will make a new currency part of the case put to voters in the referendum and that in supporting independence it is implicit that there will be a Scottish currency, there is simply no need to kick any cans further down the road. We can just get on with it.
It entirely removes the need for the awful 'six tests' apparatus which must be entirely rejected. It contracts the timescales very significantly – Common Weal has shown that we can have a Scottish currency within three years of a vote for independence. If we're going to do it, I can't see the point in waiting. But even if we don't get started until after independence we're still bringing in a currency within a few years of independence day.
There's lot's more that most people in the independence movement will want to see dropped from the Growth Commission's proposals. For example, are we really committing to the UK's tax and financial regulation systems? Are we truly just going to accept however much debt the UK wants to dump on us without negotiation? Are we really handing over Scotland's international development funding to Westminster to do with as it pleases? And do we really want to tie ourselves to a legally-binding 'Solidarity Payment' to the rest of the UK in perpetuity? (Most of these are rhetorical – nobody does.)
But these are for later. So is the SNP's adoption of the economic growth policies of the Growth Commission as its economic policy for the early years of an independent Scotland. I am pretty confident Scotland will vote against them, but the price will be paid by the SNP and not Scotland.
For now, all the members of the SNP need to do is make sure that this conversion to a Scottish currency is a real, solid and meaningful commitment, sold to Scotland with conviction and no longer hedged, fudged or fiddled.
If it is, we're finally getting towards a place where we could actually fight a referendum campaign. And win.