What's Going On?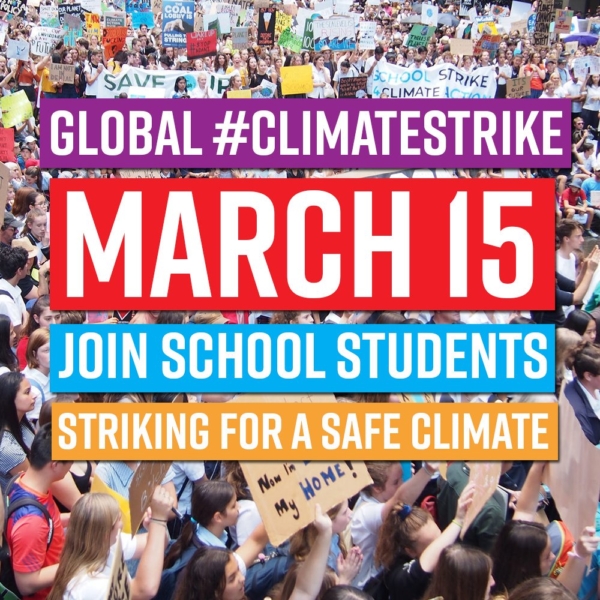 What's Going On? – Bella's monthly what's on guide to political events and radical happenings (because The List and The Skinny don't). This week we feature the biggest School Strike in Scotland, Save Leith Walk update and hustings, Gilets Jaunes: Meet the Left Activists from the Autonomous Centre, a CommonSpace Forum event on food, poverty and Brexit at Kinning Park Complex, 'Bonnie Prince Bob's Discontent', 'Modern Monetary Theory – the Basics and More' and much more.
A monthly mix for you …
Global Climate Strike – As direct action against big oil in Scotland finally cranks up and globally the #climatestrike gains momentum – 15th March is International School Strike for Climate.
Young people and children don't need to be patronised, they need your support and your solidarity. Imagine growing up and this is your reality?
As one young activist wrote:
"I strike because…
– We have 11 years left to avoid irreversible climate breakdown
– This is an #EcologicalEmergency with 200 species going extinct everyday
– Our leaders aren't taking the action that is needed
– We aren't being educated about this crisis in school."
"March 15. The school strike continues. 957 places in 82 countries and counting… Everyone is needed. Everyone is welcome. Please spread the word! Find your closest strike or register your own here…"
Gilets Jaunes Edinburgh – ACE host two French Gilets Jaunes (Yellow Vests) activists: Justine Chaput from the NPA (New Anticapitalist Party) talking about her experiences in Paris and Maia Pal from South-East France talking about her work with her town's yellow vest community occupying the local roundabout. With an introduction from a Common House activist who has just returned from 5 weeks in Paris. We will discuss the important questions of left and right in one popular movement, how to centre anti-racism in this work, and how we can support them.
Hosted jointly by ACE and the The Common House (London), Sunday 17th March more details here.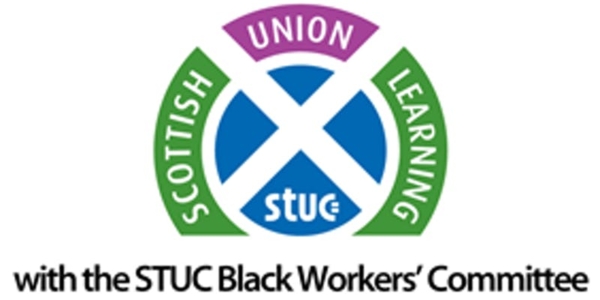 Re-thinking Leadership for Black Trade Unionists 
This is a one day workshop on Sat 30 March at STUC Woodlands Road, Glasgow.
"People from black and minority ethnic communities are underrepresented in leadership roles in organisations and in all aspects and levels of public life.
There are a number of barriers to our progression including organisational and structural barriers, systemic barriers and self-imposed barriers.
As part of your 'Re-thinking Leadership' journey, this workshop will give you the opportunity to reflect on your own experience (how you see yourself as a leader and how you are seen by others), to develop your leadership skills and to build your personal effectiveness."
During the workshop you will have the opportunity to:
• reflect on your own behaviour at work and identify personal patterns and preferences;
• consider socialisation and sources of power and the way you use your personal power;
• use Transactional Analysis models to better understand yourself and the dynamics in your relationships at work;
• practise presenting a positive image;
• practise expressing yourself confidently, even when challenged, to make an impact;
• practise challenging racism using situations from your real experience;
• begin to develop practical strategies to look after yourself and build your personal effectiveness back at work;
• identify action points to look after yourself and build your personal effectiveness back at work;
• form coaching partnerships to support your continued development beyond the workshop.
To attend Re-Thinking Leadership for Black Trade Unionists, please register by: 25th March 2019.
"Food security versus food sovereignty: The clash of paradigms" is the subject of Olivier De Schutter's public lecture on Wed March 20th (Edinburgh University, George Square Lecture Theatre). De Schutter is the former UN Special Rapporteur on the right to food and Professor of international human rights law, University of Louvain and Co-Chair of the International Panel of Experts on Sustainable Food Systems (IPES-Food). Professor De Schutter is a leading expert in global policy debates to achieve sustainable and social just food systems.
This event is free and open to the public. All details here.
CommonSpace Forum – Food, Poverty and Brexit: Should we demand the right to food?
Never before has there been so much attention been paid to the fact that Britain imports half of its food, the majority of which comes from the EU, and 95 per cent of those imports via the port of Dover.
But in many ways our food crisis is already here: over 170,000 three-day emergency food bank packages were distributed in Scotland last year, up 17 per cent on the year before. An Oxford University study showed 80 per cent of those using foodbanks suffered from severe and chronic food insecurity.
But that's not the end of the food crisis:
64% of Scots are overweight or obese.
Carbon emissions from Agriculture is 10% of Scotland's total emissions and has not fallen significantly since devolution.
30-50% of food is wasted.
Many food workers and farmers earn poverty wages, while supermarkets make hundreds of millions in profit.
Supermarkets own over 98 per cent of the grocery market, with just eight supermarkets controlling 93.5.
Food campaigners in Scotland have called on the Scottish Government to make the right to food a priority, with the aiming of ensuring food is accessible to all, an adequate quality and available into the future.
Kinning Park Complex, 43 Cornwall Street, Glasgow – Thursday 28th March – details and tickets here.
( … while we're on the subject of Brexit, James Meek is dreaming of Leaving and Remaining at the Lighthouse Books (Friday 15th March).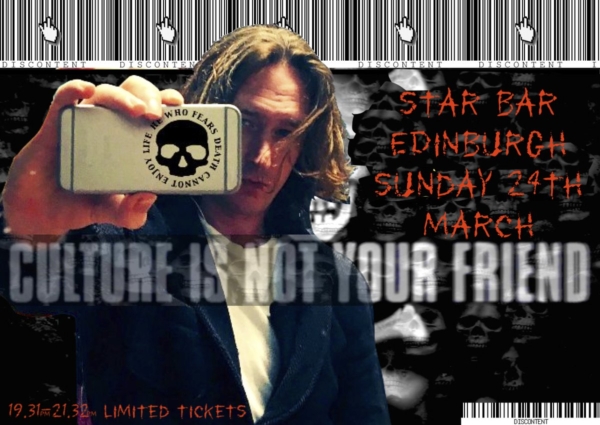 Culture is Not Your Friend
'Bonnie Prince Bob's Discontent' – and evening with the film-maker, creator of Jim Murphy, Saviour of the Union  – and much more. Bonnie Prince Bob showcases his latest audio/visual art and provides dissenting and humorous perspectives on contemporary culture.
Limited spaces/tickets. Details here.
AYE WRITE 
… the Aye Write festival includes Henry Bell discussing the legacy of Scottish communist John Maclean with Cat Boyd Aye Write Sat 23 March:
"It has been 100 years since the Battle of George Square and this session looks at how politics have changed in the city over the past century."
Other highlights from Aye Write include Laura Bates, feminist, activist and author who founded the inspiring international Everyday Sexism project.
"In this collection of essays, Bates uncovers the sexism that exists in our relationships, our workplaces, our media, our homes, and on our streets, but which is also firmly rooted in our lifelong assumptions and in the actions and attitudes we explain away, defend and accept."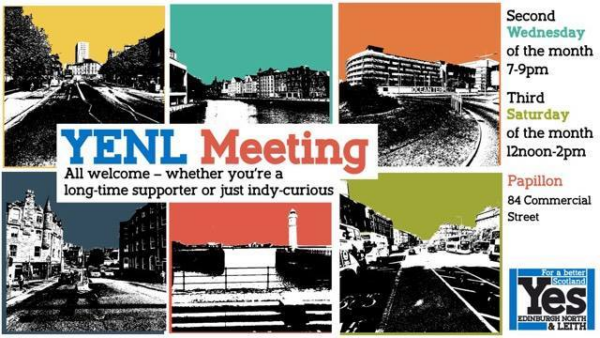 Yes Edinburgh North and Leith does MMT
Cameron Archibald will be giving a talk on 'Modern Monetary Theory – the Basics and More' this Wednesday at Yes Edinburgh North and Leith which runs regular open public events.
Cameron Archibald, the creator of a new pro-indy economics think-tank explains:
"The world of economics can be overwhelming to many, especially in the context of Scottish independence. But with the growing popularity of Modern Monetary Theory it's clear that people want a different vision; one that offers real answers and optimism. Come hear the case for optimism at my lecture on Wednesday the 13th of March at the Papillon in Edinburgh, hosted by Yes Edinburgh North and Leith. The talk will kick off at 7:30pm followed with a Q&A that finishes at 9pm."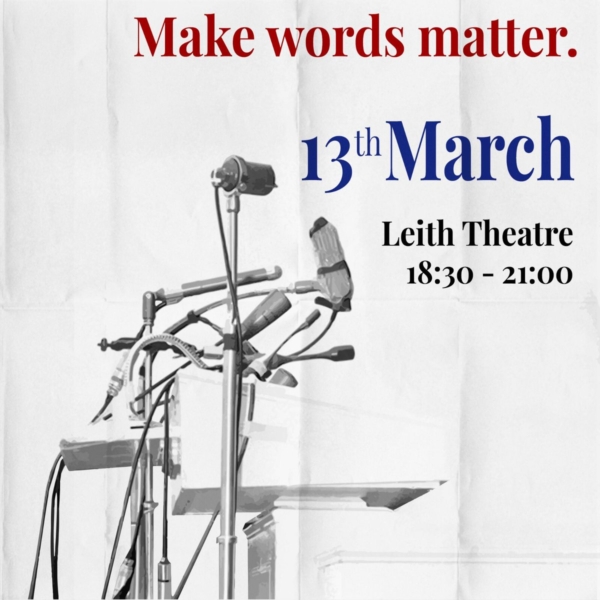 Save Leith Walk Update followed by hustings this Wednesday 13 March at  Leith Theatre, Thomas Morton Hall 6.30pm
The Save Leith Walk campaign has only won the first of a series of battles against development and gentrification.
What happens next will be crucial.
Got an event? Send it to us here.