The Fossil Fuel Age is Over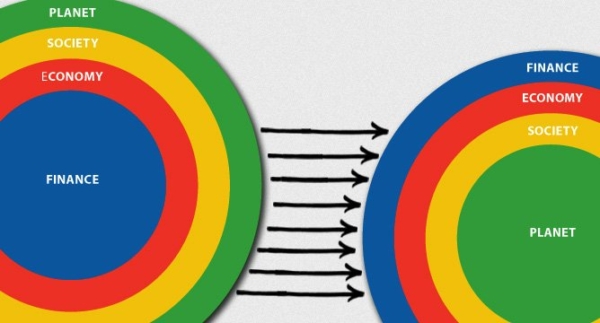 Energy is central to our lives. All resources on the planet require some form of energy to make it useful to us. We need to consume energy to go about our daily lives, from the food we eat to the cars we drive.
Aggregate efficiency describes the way in which every resource is optimally allocated to serve each individual in the best way while minimizing waste and inefficiency. Our evolution as a society has been about securing greater efficiency.
Human history has experienced several major tipping points which each share a paradigm altering platform shift in our ability to manage, power and move economic activity. New forms of communication, energy and transportation have converged to create industrial revolutions which become the infrastructure of our economy.
During the first industrial revolution there were two forms of advancements in communication; the steam powered printing press and the telegraph infrastructure. This increased our capacity and speed in which we could communicate across our economy. This then converged with coal as a new form of energy. The steam engine provided the transport and logistics for locomotives and the rail infrastructure to improve our ability to move coal across the nation.
The second industrial revolution saw the electricity grid centralised with the telephone delivering light-speed communication. The locomotive was increasingly replaced with the automotive, and this was all converged with fossil fuels.
Our economy has continued to be centred on fossil fuels as the main driver behind our energy, communication and transportation. This had reached its tipping point in June 2008, two months prior to the financial crash, when the price of Brent crude oil hit it's record high of $145.
What makes this so significant is the way in which we rely on energy for our entire economy to operate. We can build houses as the materials we use are made from fossil fuels. We can produce the pharmaceuticals we need because we rely on fossil fuels to produce them. Our agriculture industry is dependent on machinery which requires fossil fuels to operate.
When the price of oil reaches this record high, the costs of all other resources which are dependent on fossil fuels begin to see their prices inflate. Economic activity then begins to slow as purchasing power is decreased.
Fossil fuels reached their lowest price in decades in the last few years, brought on by internal fighting. OPEC flooded the market with oil to keep their market share as new oil competitors entered the arena with shale gas increasing profitability and Iranian sanctions being reduced.
A significant aspect to this is the market models we have in place. Currently, energy as a commodity forces energy to be produced, bought by energy companies, then sold for investor profits. This accumulates the wealth of fossil fuels to a small number of people. This has also made new forms of technology to be unprofitable. Renewable energy faces unnecessary costs where it is sold wholesale to energy companies, then sold at a retail price to consumers.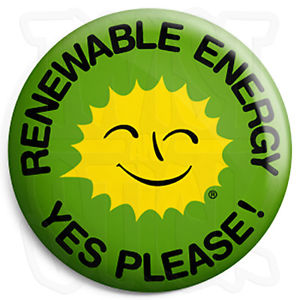 Our economies can't expect to improve our aggregate efficiency so long as we are utilising second industrial revolution infrastructure with outdated market models. The state needs to converge existing technologies in the state infrastructure to secure this efficiency, with models such as energy as a service providing least resource cost.
The internet has generally not been a significant technology in terms of global impact. That is until we have begun to converge this form of communication with digitalised renewable energy. We then converge this technology with transportation to develop increasingly automated vehicles which are run on the basis of renewable energies. Once we build these technologies into the state infrastructure and produce models which allows natural grids, we reach a new industrial revolution.
Scotland has been compared to Saudi Arabia when you consider the wealth of renewable resources. Some have suggested that Scotland could be home to the data capital of Europe. With effective investment, Scotland could become a world leader in transport infrastructure for renewable and automated vehicles. Yet, there continues to be popular belief that Scotland can continue to operate with a second industrial infrastructure.
It is a difficult task to admit that our fossil fuel resource has been well and truly squandered. Dreams of producing a Norwegian style wealth fund are beyond our capabilities. If Scotland continues down this path, it will remain within the boundaries of the second industrial revolution as other nations embrace the third industrial revolution and improve their aggregate efficiency.
If Scotland is to be the forward thinking nation we all know it can be, it must accept that the fossil fuel age will be left behind as was the bronze age. We are in the midst of a paradigm shift, let's embrace it by changing the way our system works.
1] https://www.macrotrends.net/1369/crude-oil-price-history-chart
2] https://www.google.com/amp/s/www.scotsman.com/business/companies/tech/can-edinburgh-become-data-capital-of-europe-1-4804896/amp