On Dark Mountaineers, Geopoeticians, and Heidegger's Long Shadow: Defending foreign, lovely things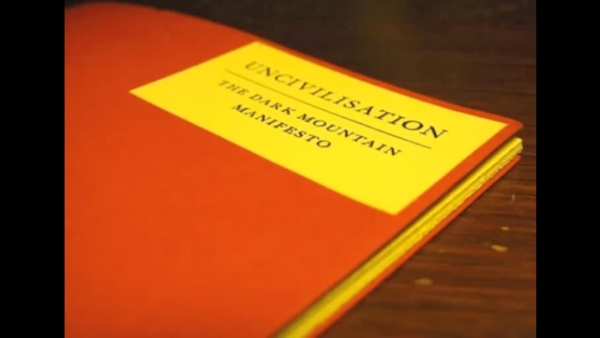 Henry Holland explores problems with contemporary Heideggerian movements. 

I
Picture a post-March 2019 scenario in which interruptions to the food supply in large UK urban areas have become commonplace. Then think back to the post-Russian Civil War collapse of the Soviet economy in 1921, and how starving millions fled from Moscow and other cities to return to the villages where they or their parents had been born. The factories they'd worked in gathered dust, deprived of both the labour power and raw materials they needed to sustain production. Fast forward again to UK inhabitants quitting the cities in a post-Brexit slump, not in millions but in their hundreds of thousands, determined to sell up before the decreased rate of property price increase can lead to equity problems and the repossession of their flats and houses. Their thoughts are fixed on an affordable place in the country. Where they can at least dig their own vegetable patches while they weather the storm, feel the Blitz spirit, and whistle "Pack Up Your Troubles" with gusto, without worrying what their metropolitan neighbours might think.
Paul Kingsnorth and his comrades from the Dark Mountain movement would be obliged to find this scene bracing and instructive, rather than nightmarish. Since they launched their Uncivilization Manifesto in 2009,[i] they've been involved in a talented and industrious literary-political attack against urbanity and modernity. Adding spice to the feast is the emergence of Kingsnorth as the most literary figure resident in Ireland and Britain to be openly defending Brexit. In a Guardian essay from March 2017, Kingsnorth praises Stephen Bannon and Marine Le Pen for understanding "what the left refuses to see: that the heart of the West's current wound is cultural rather than economic."[ii] He concludes with the following plea: "If we have a future, cultural or ecological – and they are the same thing, in the end – it will begin with a quality of attention and a defence of loved things."[iii]
II
Kingsnorth is a superb and original novelist. I don't believe that he's a racist, fascist or Europe-hater, accusations made against him since he came out for the UK's split from the EU. I'm not interested in which mud I can make stick; in the Dark Mountain project, mud does not in any case symbolize shame, but rather something to be proud of. "We write with dirt under our fingernails" is the group's most memorable slogan. But I feel slighted by Kingsnorth's call for "a defence of loved things" as the only route to a liveable future. And I wonder how an author so demonstrably able to bring a quality of attention to his fiction can stagger so gung-ho, and so disinterested in the lessons of recent intellectual history, into new literary-philosophical calamities.
III
Considering The Guardian essay in the context of Kingsnorth's other work, I have to read "a defence of loved things" as a defence of loved, native things. "Waves of migration" are cited twice in the essay, once accompanied by the hoary epithet "huge", on the second occasion as part of a disturbing sentence that quotes Marx in order to lament historical change: "Waves of migration … ongoing globalist attacks on 'dead white men' and Western culture: all that is solid is melting into air."[iv]
I'm a British passport holder who's lived outwith the country for the past seventeen years, and am one of the three million Britons abroad who weren't permitted to vote on Brexit. I reject Kingsnorth's polarization of the EU referendum and of Trump's election as battles fought between "globalists" and "nationalists." It is as an internationalist that I'm motivated to expose this dichotomy as a fiction. While Kingsnorth concludes his essay by distancing himself from nationalists – "the angry nationalisms which currently challenge it [globalism] offer us no better answers about how to live well with a natural world"[v] – he prefaces this disclaimer with a far-reaching apologia for nationalism. Kingsnorth accords decency and reasonableness to nationalists. These are people, he argues, who understand military policed borders and immigration law as "evidence of a community asserting its values and choosing to whom to grant citizenship". "Globalists", as their antonym, are destructive hell-raisers, too inattentive to place to belong anywhere, buoyed on by neo-liberal money, and cheering about everything they "break down" in their path, from gender identities to the reputations of deceased Caucasian males.
There are upsetting similarities between Kingsnorth's portrayal of the placeless perpetrators of neo-liberalism, and an anti-capitalist strain of anti-Semitism with a long history. This portrays Jews as rootless and self-aggrandizing, disrespectful of national borders, and disruptive of people's "need to belong." As Kingsnorth is categorically not anti-Semitic, I question his disregard for the further semantic strings his rhetoric causes to vibrate. Ruth Fischer, central committee member of the Communist Party of Germany, provided one of the most sickening examples of anti-Semitic anti-capitalism in a speech given to both Communist and völkisch students on July 25, 1923. Fischer harnessed the ideological poison at hand, finding a scapegoat in a de-personalised, global other:
"Gentlemen, you call out against Jew-Capital? Whoever calls out against Jew-Capital, gentlemen, has already become a warrior for the class struggle, even if he doesn't know it. You're against Jew-Capital and you want to strike down those jobbers on the stock exchange. Quite right. Stamp down the Jew-capitalists, hang them from the lampposts, trample them to the ground."[vi]
III
The Dark Mountaineers were neither the first – nor are they the worst – of the contemporary Heideggerian movements. And they won't describe themselves as such either. Yet they namecheck Heidegger, and share his staged anti-intellectualism and disgust about modernity and the facts of history. Kingsnorth drops Heidegger into the conversation in a further essay from 2017. The quote comes from an interview the German philosopher gave Der Spiegel in 1966. Heidegger insisted that they only publish the discussion after his death; the magazine honoured this and published five days after Heidegger passed away in 1976.[vii] This is Kingsnorth's take:
" 'Only a god,' Heidegger famously said, 'can still save us.' … While we might not need a new religion, we do need a new sense of the sacred … and respect for something greater than us. What could that something greater be? There is no need to theorize about it. What is greater than us is the earth itself…"[viii]
Kingsnorth's strategy with "there is no need to theorize about it" resembles Heidegger's own tactics. I, the celebrated novelist / philosopher / high priest have the key to the mysteries; there's certainly no use in you theorizing about them; it is precisely such reason-based thinking that got us into this mess of western civilization in the first place, out of which only a god can still save us. There are several profound answers to the question of what could be greater than individual humans; Kingsnorth's flicking aside of these alternatives is thuggishly authoritarian. As a humanist Marxist, I posit that our opportunity, as agents in history, to restructure the human and non-human development of the planet, and to transform injustice through collective action and inevitable class struggle, is something greater than we are as self-estranged subjects. A conservative Muslim would give an opposing answer, and one that we'd be stupid to discount: Allah, as understood through the Quran, and Muhammed's teaching and normative example, as grasped through the Sunnah, are what are greater than us, and that which we need to respect. A liberal atheist would surely put universal human rights at the centre of their response. Pantheists like Kingsnorth only need opposing when they seek to funnel their reverence for the most pluralistic thing imaginable – nature, including human nature, on this earth – into a chauvinistic project , in which the only thing to be revered is a non-theorizable, religiously experienced planet.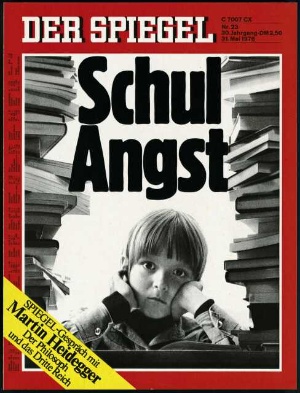 IV
"Only us humans can still save the planet and ourselves" is the obvious and necessary answer to Heidegger and Kingsnorth. This doesn't mean I won't be moved by what Kingsnorth calls "the sacred" – and I, thinking in post-Hegelian terms, choose to call intellectual spirit – which I recurrently encounter in art, and less often outdoors away from people: nature as a place containing ideas and inspirations. The second necessary riposte to Kingsnorth is to ask why Heidegger chose to make his prophecy pertain to "the West" in the latter twentieth century, rather than to Germany in 1933. The year in which, far more than in 1966, Europe needed an oppositional social movement, or some other force, to save it. This was also the year in which Heidegger concretized his long-standing commitment to racist and nationalist ideology into public and strident support for the emerging Nazi regime, through his new role as Rector of Freiburg University. In bleak contradiction to the image Heidegger attempted to bestow on posterity through the interview with Der Spiegel – the image of a non-political Rector, who successfully stopped book burning taking place under his rectorate – we know now that Heidegger giving an introductory speech at a Midsummer's Night festivity in Freiburg University sports stadium on June 24, 1933, at which books were burnt,[ix] was but one in a series of public acts of Nazism. Heidegger also wrote an Address to the Fire [Feuerspruch]. Whether Heidegger read out this Address during his speech that evening has not been determined; yet these coincidental biographical events – holding the speech, writing the Address, his lifelong work on the ideological philosophy that got him into Nazism, the use of the Spiegel interview to manipulate his legacy – make him unredeemable. In the man's own words:
"Fire! Say to us: you may not become blind during the struggle, instead you must stay bright for action. / Flame! Your blazing announces to us: the German Revolution does not sleep, it catches fire anew about itself and lights up the path on which there is no more turning back. / The days fall – our courage rises. / Flames catch fire! Hearts burn!"[x]
Kingsnorth and the other Dark Mountaineers give the impression that the voluminous and meticulous scholarship conducted into what Heidegger wrote and did before, during and after 1933 is beneath them, making engaging with them tricky. They could easily brush off that academic concentration on one individual's failings as stemming from "the myth of human centrality", one of the three "dangerous" myths they identify in their Manifesto as underpinning our civilization. Does what Heidegger did right or wrong matter much? Aren't the grand statements he left us, like the one about only a god being able to save us now, far more essential, because they contribute to a philosophical story Heidegger told us, and it "is through stories that we weave reality"? Hine and Kingsnorth reject a priori participation in theoretical discourse, asserting in schoolmasterly mode that they've got dirtier business to attend to:
"We will not lose ourselves in the elaboration of theories or ideologies. Our words will be elemental. We write with dirt under our fingernails."[xi]
V
I would love to be transported back in time, on a philosophy field trip alongside Kingsnorth and other Heideggerians, to a predominantly Irish-speaking district in the west of Ireland at the time of the Great Hunger – more specifically, to the year known by an Irish phrase that translates as "the Black '47". I would gladly witness Kingsnorth, aided by our official interpreter, attempting to engage a starving Irish peasant on the sublimeness of the dirt under her fingernails, while she scrapes with her hands in the soil, exhausted and vacant, to find any last diseased potato she can. After that peasant has expired in front of the learned, the twenty-first century Heideggerians could engage in a spot of cathartic digging, using the best artisan forks they'd brought with them to bury the peasant corpse. Leaving them then free to debate the folly of a human-centric perspective on Being, and the essentiality of native soil and the blood of the dead in building a people that actually belongs somewhere. One dissenter in the party observes that it's not even worth discussing Irish national-consciousness from a Heideggerian perspective. How can good Heideggerians not assent to a core tenet of Heidegger's ideology, as carefully traced by Richard Wolin and others? Heidegger believed that the German Volk was ontologically superior to all other peoples. The ancient Greeks were pretty big stuff too.[xii] The Irish barely get a look in.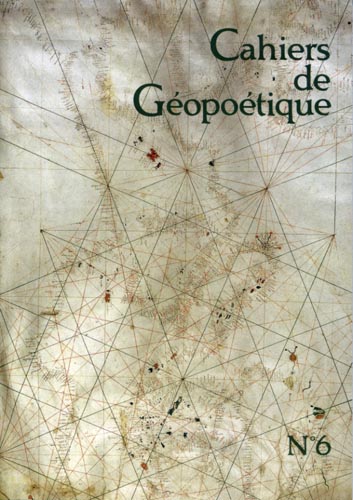 VI
Geopoetics, as developed by French-Scottish writer Kenneth White, draws much more substantially on Heidegger than the Dark Mountaineers do, in order to develop its own literary-existential perspective. White founded the International Institute of Geopoetics in 1989, while Chair of Twentieth Century Poetics at the Sorbonne. The number of people who've been seriously influenced by White's work in the three decades since approximates to the numbers who managed a critical reading of Heidegger's Sein und Zeit [Being and Time] in the three decades after that book's 1927 publication. There are no signs however, that White, now in his eighties, will acquire the cult philosopher status that Heidegger was accorded by the 1960s. The Brittany-based writer can talk normally with people rather than merely at them, as recordings of his interviews attest to, leaving him exposed to quotidian criticism. White is a fluent internationalist with major writings in both French and English, and it's out of this internationalism that a net of Geopoetics Centres has grown up worldwide, from a grandly named "Geopoetics College of Oceanian Shores" on Tahiti, to Geopoetika, a Serbian publishing house, to the Scottish Centre for Geopoetics. As White himself has explained accessibly what geopoetics actually is, I'll confine my analysis to what White and writers following in the geopoetics tradition do with Heidegger.
White kicks off his long essay An Outline of Geopoetics with the type of one-word Heidegger quote that has seduced four different generations of undergraduates: "Worldling" – (Weltling).[xiii] It's weird enough to sound as if it comes from either Tolkien or sci-fi: imagine a malevolent Time Lord from Dr Who delivering this as a curt put-down to whichever puny humanoid is trying to foil his dastardly plan. Heidegger was a master of this game of coining neological slogans, often starting with everyday German words and heaping obscurantist meanings on to them. The terms are poetic enough to bewitch the reader, and slippery enough to avoid being pinned down: Thrownness, Being-toward-death, and Care. "Wordling" fits into this category. Contrary to how a Time Lord might wield the word, Heidegger connotes it positively: for the German existentialist, a "Worldling" is someone who is of this world and possesses it. What White could not have known when writing An Outline in the early 1990s was anything about Heidegger's Black Notebooks, four volumes of which were published for the first time in German in 2014 and 2015.[xiv] They demonstrate how Heidegger refused to allow Jews a chance to belong to, or to possess, World:
"One of the stealthiest forms of Gigantism and perhaps the most ancient [is] the fastpaced historicity of calculation, pushiness, and intermixing whereby Jewry's worldlessness is established."[xv]
White must have known when writing An Outline that Heidegger's relationship with national socialism was everything but a "passing acquaintance", the phrase with which he frames the debate on Heidegger as a "philosophical affluent" to Geopoetics. Victor Farías had published Heidegger et le nazisme in 1987 already, providing extensive evidence of Heidegger's long-term commitment to national socialist thought. Another turning point that could not have escaped White's attention was provided by Jacque Derrida in 1991, when that public intellectual stumbled upon a book in a New York store containing an an unauthorized English translation of an interview he had done on Heidegger: Derrida was furious and threatened legal action. But White, who impresses as a generalist with an applaudable scope of non-sectarian intellectual passions, clings to the "passing acquaintance with Nazism" justification for Heidegger: he leaves An Outline as a key text of geopoetics on the "International Institute" website without revising it; he does not return for a critical reappraisal of German existentialism and phenomenology. Younger geopoeticians such as Mairi McFadyen, who delivered the annual Tony McManus Geopoetics Lecture in Edinburgh in November 2018 display a similarly uncritical relationship to Heideggerian concepts. Why?
VII
In Part 1 of her lecture, McFadyen paraphrases Heidegger regarding the "loss of a sense of world" that "we" are suffering under, while appearing to quote White on the subject:
"This leads White to what he calls the central debilitating problem in our culture: a failure to 'see life whole.' Our worldview, dominated by a mechanistic, rational science that privileges whatever can be numbered, measured and weighed, has given rise to the loss of 'a sense of world.'"[xvi]
To get a handle on what White means by "the loss of a sense of world" we would have to return to Heidegger, as White's concept of "world", as counterposed to "earth", corresponds to the earlier thinker's same opposition. But why would we do that, after deepening our knowledge of that man as a golden-tongued, charismatic, anti-democratic ideologue, who certainly was not allowing Jews and many other non-Germans to participate in the full metaphysical richness of "world"? And what exactly are those adjectives preceding "science" in the aforementioned quote from McFadyen doing? I want us to argue for and move towards a more holistic science: White's writing on Einstein as a holistic rather than a mechanistic scientist is outstanding. But would we really prefer intuitive and non-rational science – the only alternative to rational science – in times of personal and global crisis? Faced with a diagnosis of bowel cancer, would I want to put everything into the hands of our favourite alternative practitioner, and not even listen to the advice of the best mainstream consultant our NHS or standard health cover gets us access to? Berating science for being rational is like raging at historians for being historical or despising modernity for being modern.
Elsewhere McFadyen slips Heideggerian concepts into her lecture without acknowledging their source. She throws a "being-in-the-world" (In-der-Welt-sein) at us, and repeatedly uses "embodied" as an adjective to describe her own work. Heidegger's 1924 lectures on Aristotelian philosophy contain a series of observations on embodiment or corporeality.[xvii] Yes, she has prefaced these comments by telling us that she's a phenomenologist, and many other phenomenologists apart from Heidegger have worked on embodiment, but he's easily the most influential philosopher to have done so. Did many among McFadyen's audience in Leith Parish Church, Edinburgh, know that this heavy existential artillery was being trained upon them?
VIII
When McFadyen does name Heidegger directly, it's to enlist him for the geopoeticians' project of returning to untainted origins:
"Like Merleau-Ponty's phenomenological 'radical reflection' or Heidegger's hermeneutic drive 'to get back to the beginning of thought', geopoetics requires an openness and readiness to both recognise and consciously abandon inherited concepts, philosophical assumptions and the cultural baggage of language, ideology and discourse. It is, in many ways, a process of radical unlearning. It is about decolonising the mind." [McFadyen's own emphasis.][xviii]
This tallies wholeheartedly with the aforementioned exposure of the "myth of progress", so crucial for the Dark Mountaineers, who McFadyen also endorses in this lecture. I would encourage McFadyen, other geopoeticians, and Dark Mountaineers still open to debate to consider whether the "myth of origin" plays just as large a role in the Global North – their main subject – as the "myth of progress" does. It's futile to label such outsized things as myths as good or bad, but the myth of origin has inflicted far greater suffering on twenty-first and twentieth century populations than the myth of progress ever did. A thing with the purchase that a myth has will not be suddenly unlearned or dispelled just because one group of enthusiasts think it dangerous. But myths can be reappropriated and rewritten – sent from the watershed to flow down into a different river basin. The late poet Tom Leonard, lifelong resident in McFadyen's Scotland, does this with his brilliant debunking of the notion that "the beginning of thought" as a place or time could ever exist or have existed.
One of his most quoted poems starts at the epi-centre of the Judaeo-Christian myth of origin with the line "in the beginning was the word", only to subvert that conversation-stopping statement line for line, word by word, by introducing phonetically spelt Scottish urban speech into the paradigm. Line two has already become "in thi beginning was thi wurd", and by line nine, "nthibeginninwuzthiwurd" the statement has lost all sense of authority and universality: how can it have these things, when we can imagine it being spoken by a working-class person from Glasgow? We reflect that the impact and leverage of any supposedly universal statement about origins depends on the status of the language the statement is being made in, and on the class status of the people making the statement. The next rationally scientific step is to deduce that there was never "the word" at "the beginning", but several words and grunts in several proto-languages at several beginnings. Leonard delivers us out of this debilitating quest for a single semantic source in line ten, the final line of the poem: "in the beginning was the sound".[xix]
IX
I'm swayed markedly by the geopoeticians' and the Dark Mountaineers' critiques of modernity, and that's why they bother me so. Who does not feel, at least intermittently, that their mind is colonised?
Late at night, when we long for the escape of sleep, and our brains move again over another Facebook mention that we shouldn't have read, or a trivial email that we shouldn't have replied to so officiously. There's more meaningless noise and less meaningful sound than ever, and who wouldn't yearn to be shot of that, to dump all that baggage off a rowing boat into an deep and icy-cold Scottish loch, for it to sink to the bottom and slowly be rendered illegible. But one lesson from the 1933 book-burning in Freiburg and a thousand other German cities is that we cannot rid ourselves of our cultural inheritance, trying to do so takes us down no good roads, and that all our warning lights should flash on when we feel we can and should. The potentially offensive analogy between social media posts and books burnt does not mean we should cherish all social media accounts and data. But we'll never be unencumbered of online communication as a historical event, a shaping force. Whatsapp and the other platforms have happened to us, and now it's up to us to retrieve meaning from the detritus they've cast up. Utilitarianism and other excrescences of rationality work on us daily, and it's peculiar to suggest that we can click our fingers, enchant ourselves, and be free of their working.
There is no time machine waiting to whisk us back to when these technological revolutions and ideological hegemonies had not happened, so that we could intervene in the past in order to reprogram the future. The only place we can intervene in is in the present, carrying all our histories and stories of past interventions with us – the Haitian Revolution, from 1791; the Scottish Insurrection and national strike of 1820; the Prague Spring, and 1968 in Rome and Berlin. While knowing that if the current intervention is to achieve anything, it must feel and function quite differently to all these past ones. Even if we could get the time machine to work, there is no point in time to go back to, before which we could live without a sense of something amiss, an experience of estrangement. This point never happened, there never was a Fall, and we've always been in trouble, making regretful and nostalgic eyes at the present day. The Myth of the Fall is the twin-sister to the Myth of Origins, and it's significant that Dark Mountaineers are silent about them both, in their refutation of myths that structure the ideology of the Global North. Whether or not they're yet conscious of it, these alpinists need a Fall, a place for them to head back to, in their long and irreversible trek away from "western civilisation."
X
"Great are the myths . . . . I too delight in them, / Great are Adam and Eve . . . . I too look back and accept them; / Great the risen and fallen nations, and their poets, / women, sages, inventors, rulers, warriors and priests."
So begins Walt Whitman's final poem in his first (1855) edition of Leaves of Grass. [xx] He affirms oceanically all previous myth, displaying, over the course of his work, just as sincere an interest in the foundational narratives of humans in the East and South of this world, as in those myths more influential in the West and North. Whitman is disinterested in differentiating between harmful and enriching myths. All myths have shaped the histories of sensibility and of ideas, and, as central to our cultural history, we need to incorporate them into the ongoing narrative. Dark Mountaineers would have much evidence to charge Whitman with falling for the myth of human centrality – "Of God I know not; / But this I know; / I can comprehend no being more wonderful than man";[xxi] it would be far harder for them to demonstrate that Whitman helped construct "the myth of our separation from 'nature'". It is revealing that Whitman, an infinitely greater poet than any the Heideggerians wheel on to back them, was thoroughly engaged in his material present, and rose above the summary dismissal of his contemporary poets, which the disciples of the Influential Bewitching Man are prone to. McFadyen, in the November 2018 lecture in Edinburgh, quotes her immediate geopoetician predecessor, Tony McManus, who died in 2002. McManus was the first to translate key Kenneth White essays into English, and he led the founding of the Scottish Centre of Geopoetics in 1995. McFadyen cites McManus in order to explain what type of poetry or poetics she is not discussing in her lecture:
"McManus writes, 'The word 'poetry' in these contexts does not refer to the current mass of more or less formulaic statements of personal-social angst which rarely goes beyond names and words. Poetry, here, is the expression of the human mind which has reached a perception of the world which it must express.'"[xxii]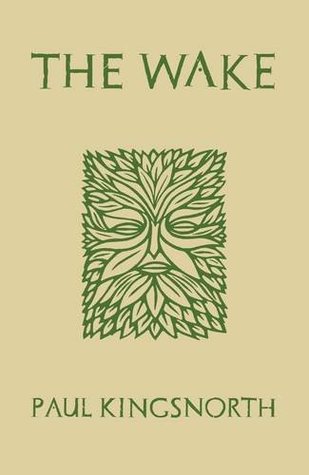 Nailing down what McManus actually meant by "Poetry, here" takes us back to his essay Philistinism and Cultural Revolution[xxiii], which assigns the highest authority to – drumroll (!) – Heidegger in defining the term:
"Heidegger goes further – when the human expresses the perception of being which opens up to this philosophical mind, he is not scientist, he is not even philosopher, he is poet: poetry says Heidegger, brings being into the light."[xxiv]
We seem to be stuck driving round and round the end of a cul-de-sac. You can only ultimately get at the geopoeticians understanding of poetics and poetry by countenancing that Heidegger's essentialist stance on the subject might mean something. But if you do that, steel yourself for a descent down a rabbit warren, where you first hit against the tens, and then end up sifting through hundreds-and-thousands. As Richard Wolin has elucidated, Heidegger "characterizes the nature of Being, on which so much depends, in terms that, to all intents and purposes, fall beneath the threshold of sense: 'Yet Being—what is Being? It is It itself. The thinking that is to come must learn to experience that and to say it.'"[xxv]
At moments like these, Heidegger is obviously not a philosopher in a normal sense of the word, but is wearing his mask of guru-prophet poet. With brainwashing tendencies. Say it, the thinking to come must learn to say it – "It is It itself; It is It itself" – a dozen times on rising at four a.m., and before walking in pine forests.
The prophetic poet pose might be forgivable if the "poetry" in his texts was any good, mind-opening, fresh, some distinctive achievement of language, form and content. I see no sign that it is. The "poetic moments" are a wielding of grand sounding concepts in a closed system, ignorant of the materiality of the worlds that Heidegger lived in and we live in, pinball self-referential. Heidegger's poetry-aphorisms in English remind me strongly of the English translations of the poetry of his central European contemporary, Rudolf Steiner. Steiner also constructed a vast, hermetic and hierarchical "philosophy", finely tuned to leaving the acolytes jostling for their subservient and never fully-realizable roles of decoding the runes. Outside anthroposophical milieus, no one's taken Steiner seriously as a philosopher for years. What would happen if Heideggerians broke ranks and stopped taking Heidegger seriously as a philosopher? The poet Heidegger translated sounds like this:
"Earth, protect the beginnings / world, be awake to the soundings / world, be grateful to the earth / earth, salute the world."[xxvi]
The poet Steiner translated sounds like this:
"At the turning point of time / The cosmic spirit-light stepped / Into earthly evolution; / Night darkness / Had ended its reign;"[xxvii]
Heidegger's work of this aspect gives temporary cosmic succour, it's a functioning metaphysical drug, and why shouldn't people consume? It's from this same philosophical stew that Paul Kingsnorth has supped so successfully to create two recent novels, The Wake (2014) and Beast (2016), by using narrative styles and registers barely paralleled in the contemporary English-language novel. The consequences of his achievement, and what the geopoeticians, in their turn, have constructed from the Heideggerian inheritance, are a subject to return to in a future essay.
[i] Dougald Hine and Paul Kingsnorth, Uncivilization. The Dark Mountain Manifesto (London: Dark Mountain Project Press: 2009). A full text is also available online. Last accessed January 28, 2019: dark-mountain.net/about/manifesto/
[ii] Paul Kingsnorth, "The lie of the land: does environmentalism have a future in the age of Trump?", in The Guardian, March 18, 2017. Last accessed on January 28, 2019: theguardian.com/books/2017/mar/18/the-new-lie-of-the-land-what-future-for-environmentalism-in-the-age-of-trump
[iii] Paul Kingsnorth, "The lie of the land", March 18, 2017.
[iv] Paul Kingsnorth, "The lie of the land", March 18, 2017.
[v] Paul Kingsnorth, "The lie of the land", March 18, 2017.
[vi] These are Ruth Fischer's words, given in my own translation, as quoted in the newspaper Vorwärts: "Hängt die Judenkapitalisten. Ruth Fischer als Antisemitin", in Vorwärts (Berlin), Nr. 390, August 22, 1923. Although the report is based on an anonymous eyewitness account, there is much evidence that it is accurate. In his work Kommunisten zur Judenfrage (Opladen: 1979), 290, Edmund Silberner argues for the authenticity of the quote. According to Silberner, Fischer never repudiated this newspaper report, yet a few days later, when the same publication reported on a political joke she had made, she complained immediately about its inaccuracy. So why did Fischer not deny the anti-Semitic statement? It was not until almost thirty years later that Fischer first declared it to be untrue: see Ruth Fischer, Stalin und der deutsche Kommunismus – Der Übergang zur Konterrevolution -, (Frankfurt: Verlag der Frankfurter Hefte, 1950). Silberner is unconvinced by this very late repudiation, arguing that the rabid anti-Semitism of the quote matches with the so-called "Schlageter" political course pursued by the KPD in 1923, which accepted anti-Semitic "slips" in an utterly misguided attempt to build dialogue with proto-fascist forces.
For more on Fischer's words at this meeting and their context see: Gruppe Magma, "Die KPD und der Antisemitismus", published by the Rote Ruhr Uni. Last accessed on January 28, 2019: rote-ruhr-uni.com/texte/gruppe_magma_kdp_und_antisemitismus.shtml
[vii] A full facsimile of the article in Der Spiegel from May 31, 1976 is available here online. Last accessed on January 28, 2019: https://docs.google.com/file/d/0ByBmdFWIrZRhVEM0V0RDTU9yNGs/edit?pli=1
[viii] Paul Kingsnorth, "The Axis and the Sycamore" in Orion Magazine of April 15, 2017.
[ix] Käthe Vordtriede (1891-1964) was a German journalist who witnessed Heidegger's speech on this occasion, which she described thus: "a peculiar, small fire out of books was burning on a hay cart". (My own translation from the German). See Käthe Vortriebe, "Es gibt Zeiten, in denen man welkt". Mein Leben in Deutschland vor und nach 1933 (Langweil: 1999), 80. See also Heiko Wegmann, "Auch in Freiburg wurden von den Nazis Bücher verbrannt" in Badische Zeitung, August 13, 2013. Newspaper article also available online, last accessedJanuar 28, 2019: badische-zeitung.de/freiburg/auch-in-freiburg-wurden-von-den-nazis-buecher-verbrannt–74296041.html
[x] My translation. Martin Heidegger: Reden und andere Zeugnisse eines Lebensweges (1910–1976), Gesamtausgabe Vol. 16, (Frankfurt am Main: Vittorio Klostermann, 2000), 131.
[xi] Dougald Hine and Paul Kingsnorth, Uncivilization.
[xii] This is my polemical summary of Richard Wolin's entirely serious analysis. See: Richard Wolin, 'National Socialism, World Jewry, and the History of Being: Heidegger's Black Notebooks', in Jewish Review of Books, Summer 2014 issue. Last accessed on January 14, 2019: jewishreviewofbooks.com/articles/993/national-socialism-world-jewry-and-the-history-of-being-heideggers-black-notebooks/
[xiii] Kenneth White, "An Outline of Geopoetics", 1991. Taken from the website of: The International Institute of Geopoetics. Last accessed on January 28, 2019: institut-geopoetique.org/en/articles-en/37-an-outline-of-geopoetics.
[xiv] Martin Heidegger, Überlegungen II-VI (Schwarze Hefte 1931–1938). Gesamtausgabe Band 94, edited by Peter Trawny (Frankfurt am Main: Klostermann, 2014).
Martin Heidegger, Überlegungen VII-XI (Schwarze Hefte 1938/39). Gesamtausgabe Band 95, edited by Peter Trawny (Frankfurt am Main: Klostermann, 2014).
Martin Heidegger, Überlegungen XII-XV (Schwarze Hefte 1939–1941). Gesamtausgabe Band 96, edited by Peter Trawny (Frankfurt am Main: Klostermann, 2014).
Martin Heidegger, Anmerkungen I-V (Schwarze Hefte 1942–1948). Gesamtausgabe Band 97, edited by Peter Trawny Klostermann (Frankfurt am Main: Klostermann 2015).
[xv] Translation of Heidegger cited here as given by Richard Wolin, "National Socialism, World Jewry, and the History of Being".
[xvi] Mairi McFadyen, "Finding Radical Hope in Geopoetics" in Bella Caledonia, November 9, 2018. Last accessed on January 14, 2019: bellacaledonia.org.uk/2018/11/09/finding-radical-hope-in-geopoetics/
[xvii] See Søren Overgaard, 'Heidegger on Embodiment' in Journal of the British Society for Phenomenology, Vol. 35, No. 2, May 2004.
[xviii] McFadyen, "Finding Radical Hope in Geopoetics". See also Mari McFadyen, "Expressing the Earth: Towards a Geopoetic Creative Ethnology" on her website North Light. Last accessed January 29, 2018: mairimcfadyen.scot/blog/2018/4/11/geopoetic-creative-ethnology#_edn22   In "Expressing the Earth", McFadyen also gives a citation for the Heidegger quote: "to get back to the beginning of thought" – Martin Heidegger, On the Way to Language, (London: HarperOne, 1959).
[xix] All quotations from Tom Leonard in this section of the essay taken from: Tom Leonard, Outside the Narrative, (Edinburgh: Etruscan Books, 2009).
[xx] Walt Whitman [1855], Leaves of Grass, edited Harold Bloom (New York: Penguin Classics, 2005).
[xxi] Ibid. Whitman as quoted by Harold Bloom in his introduction.
[xxii] McFadyen, ibid.
[xxiii] Tony McManus, "Philistinism and Cultural Revolution" in Textualities. Last accessed on January 25, 2019: textualities.net/author/tony-mcmanus
[xxiv] McManus, ibid.
[xxv] Translation of Heidegger cited here as given by Richard Wolin, 'National Socialism, World Jewry, and the History of Being'
[xxvi] As quoted in English translation by Kenneth White, 'An Outline of Geopoetics', section 5 on The International Institute of Geopoetics website. White does not acknowledge any translator, so we assume the translation is by White himself. Last accessed January 25, 2019: institut-geopoetique.org/en/articles-en/37-an-outline-of-geopoetics
[xxvii] Rudolf Steiner, Foundation Stone Mediation, written 1924. Translated by Frank Thomas Smith. Retrieved from: Wikisource. Foundation Stone Mediation. Last accessed on January 28, 2019: en.wikisource.org/wiki/Foundation_Stone_Meditation